by David Hare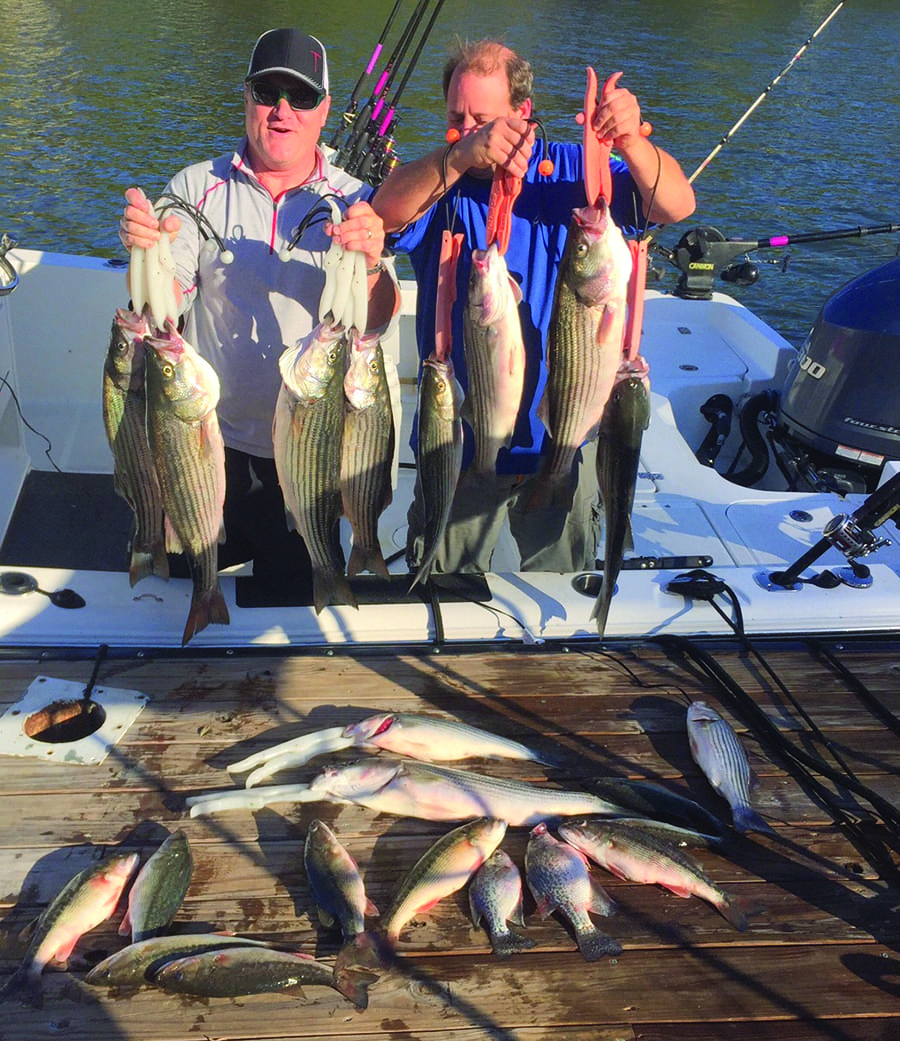 Merry Christmas and Happy Holidays to all!
Lake Martin is beautiful this time of year. Pretty weather, pretty water and most of all BETTER THAN pretty good fishing (it's awesome) in December. Most any given day in December you are subject to seeing gulls and fish busting bait balls on top of the water. If you're lucky enough to be in casting distance when this happens, cast something topwater past the bait and work it back thru the ball of bait and hang on tight!
If topwater isn't working for you, then try casting a swimbait, spoon or bucktail jig in the bait ball, let it drop about 3-5 seconds, then start working your choice of lure back to you.  This sometimes will not only produce fish but bigger fish that hang just a touch deeper than the other fish that's in a feeding frenzy. Another lure or rig not to overlook is an umbrella rig (my favorite is Capt Mack's) trolling it per the directions that are packaged with each rig. The other rig to try is the "A" rig that can be cast, but beware you need to back off your drag some because a big striper or several bass are likely to hit it at same time.
If there's ever a better time than spring to land a trophy striper it is definitely December here on Lake Martin. We couldn't haul in a pickup truck all the trophy stripers that we have caught in December over the years. My favorite trophy bait in December is gizzard shad and red horse suckers being pulled behind planer boards. If you want to have some fun and get your blood flowing, come go planer boarding with us in December and watch the explosions that we get to witness most any day in December.
Be a hit on Christmas morning by giving an Alex City Guide Service gift certificate to your family and or friends. Call me at 256-401-3089 and I'll take care of the rest. Remember, it can be redeemed any time within 12 months from purchase, so you don't even have to plan the trip for them!