By Capt. Nate Shellen Contributing Writer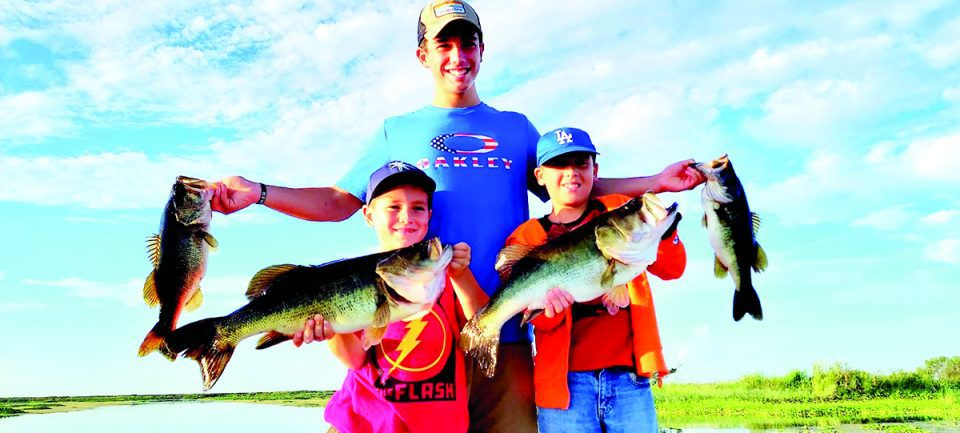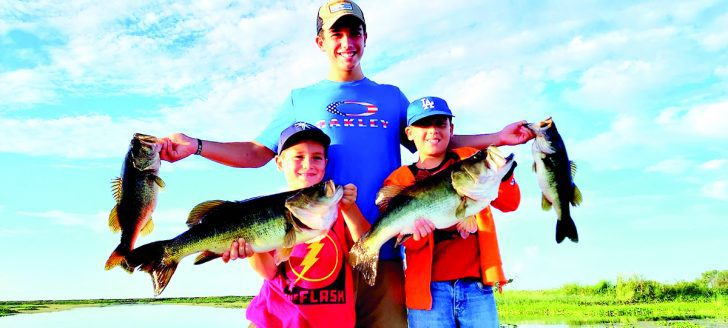 Heavy rainfall has triggered Lake Okeechobee to rise quite a bit over the last couple months which has added to the extreme growth of native and non-native grasses this summer. We have an abundance of eelgrass, hydrilla, dollar pads, and even some new growth of cattails. Add a huge bass population to the mix and the town of Okeechobee has all makings of a great fall and winter season.
As the long hot summer finally ends, the water temperatures in Lake Okeechobee are dropping. The water level is high enough to provide access to the marsh areas as well as the shoreline cover. Each fall, savvy anglers eagerly anticipate the first wave of large female bass as they move along the shallow shorelines, where they gorge themselves. From October through November and into December, Lake Okeechobee's bass go into feeding mode, chasing, and eating shiners, shad, bluegill, and whatever else they can find.
Once the bass locates a food source they will hang out in that area as long food is available. Last year we located a spot early in October that bass frequented fall, winter, and spring, with bass coming and going in conjunction with the moon phases. We were able to catch bass in this same area during pre-spawn, spawn, and post-spawn. It is not easy or normal to find a spot that will produce big bass and large numbers of bass. Sometimes a little luck plays into it. We fished this productive spot in many ways and from many different angles. At times during the season the fish would be holding in one single piece of cover along the area, other days they would be scattered along the whole stretch. Don't misunderstand, there were a few days when we could catch fish in our number one spot, and we would have to move to another area to continue to catch fish. Every year that I have fished Lake Okeechobee I have learned something different about the lake, the lesson is not always immediate or mind-numbing. Many times, it is very subtle and only becomes clear after much retrospect. Bass fishing is a wonderful sport, and I can honestly say that I still get excited when a big bass comes to the boat.
Fall fishing on Lake Okeechobee is second to none.  Traffic is relatively low during the month of November since many of our visitors from the North aren't here yet. The days are mild, and the bass are biting, quite simply it just doesn't get much better in the bass fishing world.
The north end of Lake Okeechobee is holding fish around Grassy Island, Buckhead Ridge, Tin House Cove, and Bird Island are great spots this time of the year around the northern end of the lake. From the east side of the lake at J&S Fish Camp all the way around the north end of the lake to the Point of the Reef, bass are already being caught in great numbers. Each year it's only a matter of timing until the bass are triggered to start their fall-feeding gorge fest. It happens suddenly and without fanfare, one day the bass will be of average size, and the next day you might catch four or five bass over seven pounds.
Capt. Nate Shellen
Shellen Guide Service • Okeechobee Bass Fishing Guides/Charters
(863) 357-0892 • sjmike7@aol.com• OkeechobeeBassFishing.com