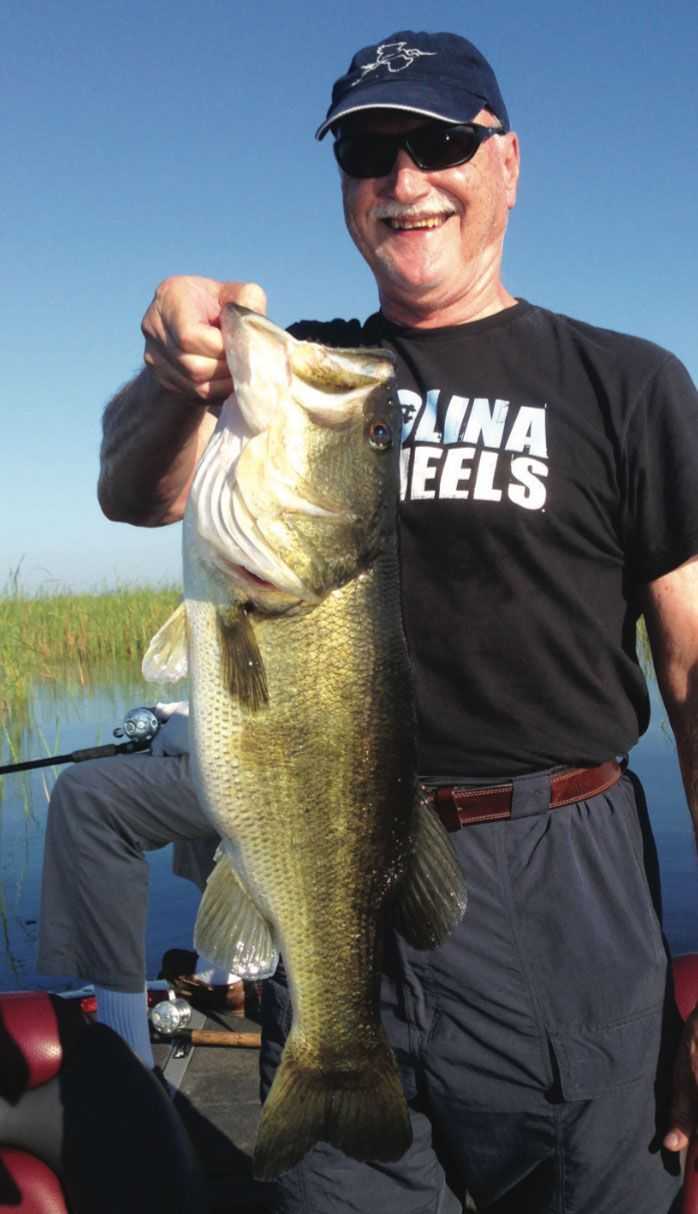 December is here and it is finally starting cool off a little here in South Florida and the bass here on Lake Okeechobee are moving into spawning areas from the main lake. The fishing has been really good the past month and has been getting better almost daily. The 'Season' has started here on the Lake and we are working every day catching some really nice bass.
The water level is at 14.45 feet above sea level and is at a really good level to fish anywhere you want on the lake. I have been fishing mostly south of Clewiston but have ventured up to the Harney Pond Canal area and had a couple really good days. The East Wall, Ritta Island, and Grassy Island areas are where I have been concentrating most of my bass fishing lately but as the water continues to cool off South Bay, Pelican Bay, and areas around Observation Island will start to really turn on as spawning areas. The bite on live bait, aka "wild shiners" has been better than the artificial lure bite but that will start to even out as more bass move in off the open water toward spawning areas. The water has remained pretty clear in most areas in spite of the wind and that is really good news because the wind will just start blowing harder as we head into the winter months here on Okeechobee.
I am predicting that this season will be even better than the past couple years and they have been off the hook. Even though the State has been spraying a lot of the areas, we will have a lot of great open spawning areas this year and if the past couple months are any indication as to what the spawn is going to be, then just get ready to catch fish. For artificial lures lately it has been starting the morning out with topwater and then going to pitching a Gambler Why Not and throwing a Gambler Ace the rest of the day. On the full moon and a couple days before and after I have been throwing a Gambler EZ Swimmer back in the hayfields and
catching a lot of bass from smaller buck bass to spawning females, these hayfields are where a lot of the spawning activity goes on.
If you have not already planned your trip to Lake Okeechobee for this year now is the time as dates for guides are filling up fast as well as hotel rooms and accommodations. I am looking forward to seeing past clients and friends back this year and looking forward to making new ones. Till next report good luck, tight lines, and looking forward to seeing everyone on the water soon.