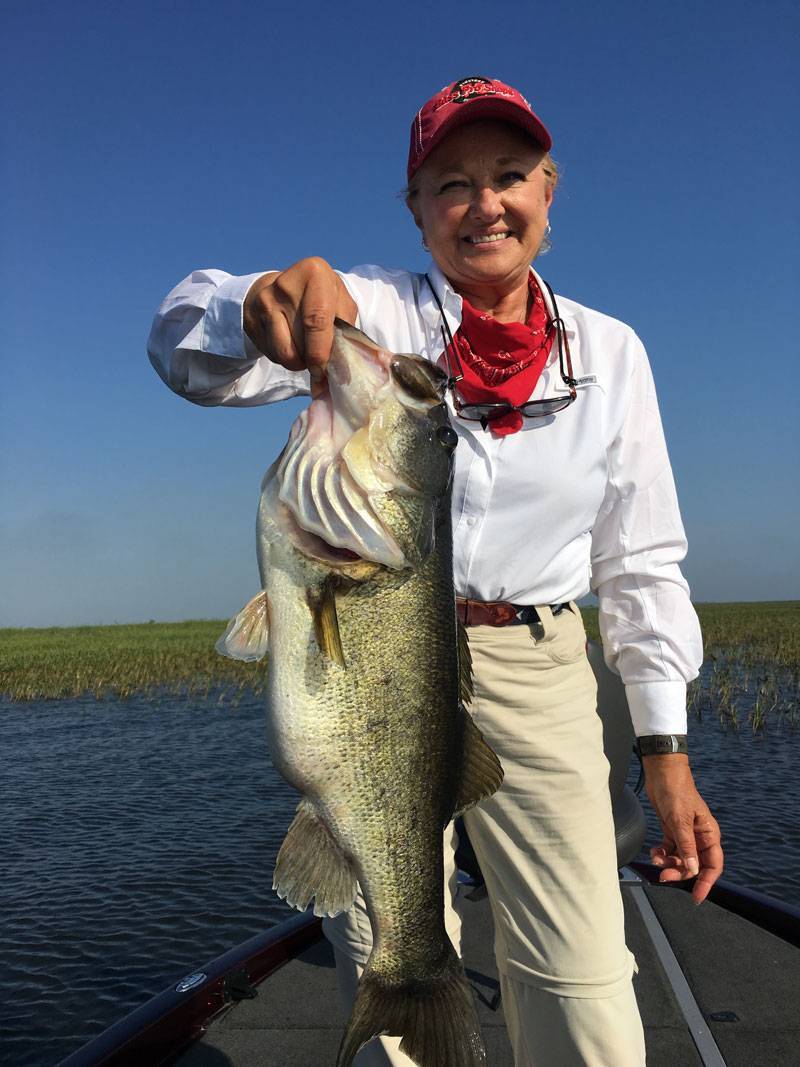 The lake has been fishing very small, you just can't catch them everywhere.
 
Summer has made it to South Florida and has turned the heat up here on Lake Okeechobee. The fishing has been great here on the lake and it is shaping up to be a pretty good summer of Okeechobee bass fishing as the lake level continues to drop to where it should be this time of the year. I have been catching good numbers of bass and mixing a few big ones in the catch but for the most part we have been catching fish in the two to four pound range. Catching them on wild shiners has been by far the easier method and the number of bass you catch seems to be based on how many shiners you want to buy. The artificial lure bite has not been quite as productive but there is still bass to catch, you just have to work a little harder to catch them.
 
The lake this year with the high water, and yes some dirty water here on the south end of the lake, has made finding clean water a bit of a challenge. Though I always say look for clean water, lately I have been catching most of my bass in pretty stained if not dirty water. I am fishing traditional spots that I know fish should be moving to this time of the year. Outside grass edges, islands, and open water areas seem to be where these bass are and the dirty water is not affecting them as much as I thought it would.
For artificial lure fishing try lipless crankbaits, spinnerbaits, and of course worms. I have been using both Gambler Burner worms and Aces in Junebug color and catching bass on a lot of the offshore islands. As I mentioned earlier, the live bait bite has been great and using five or six dozen shiners in four hours has been pretty easy. I am fishing them on both sinker rigs and floater rigs depending on what the wind is doing.
The high water that we had here on Lake Okeechobee this past winter did make fishing quite a challenge from day to day but now that the water is lower the bass are much easier to pattern. Lake Okeechobee does get abused from a lot of different things but always seems to bounce back and be even better than it was before. The summer heat is here on Okeechobee and I recommend getting out early and catching some bass before the sun gets to high up in the sky. Four hour trips are great but on overcast or windy days you can still catch them for six hours. Be sure to drink plenty of water and use sunscreen out on the water especially if you are from up north and don't realize just how hot the sun is here in South Florida. Until next month good luck, tight lines, and I hope to see everyone on the water soon.