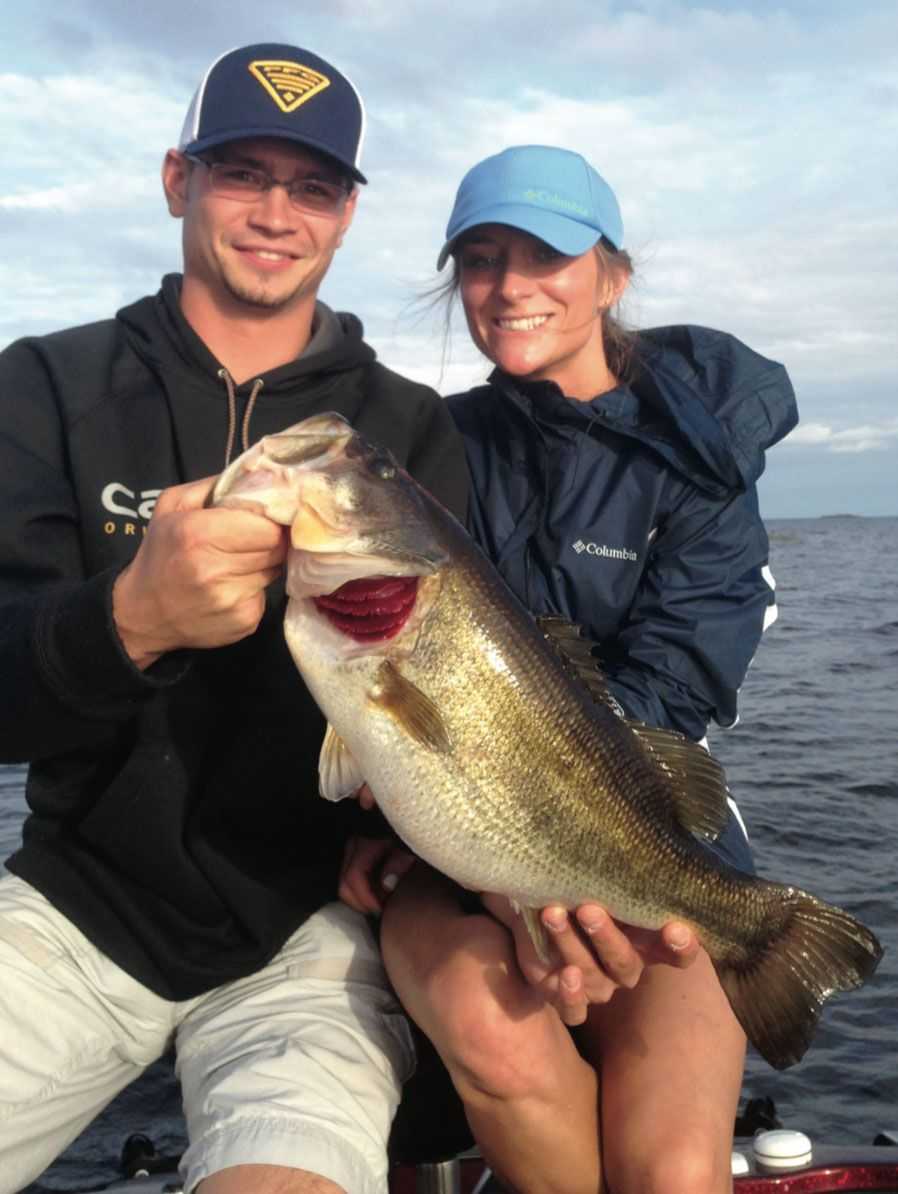 January is here and the bass on Okeechobee are really starting to turn on now that the water temperature is finally dropping a little. We are catching really good numbers from twenty to forty bass a day with a few really good ones mixed in from day to day. The live bait aka wild shiner bite has been better than the artificial lure bite but that will start to equal out as the water continues to cool and more bass move from open water toward the spawning areas. I have been fishing from the Clewiston area south and the water has been really clean in most areas except when the wind really blows. The good news is that it only takes a few hours for the water to clean back up after a hard wind.
From Uncle Joe's Cut to Pelican Bay has all been good fishing with areas like the West Wall, East Wall, Ritta Island, Grassy and Long Point being some of my favorite places to fish right now. Try staying as close to open water as possible as this seems to be where most of the bass are staging right now getting ready to move in to spawn. Some of my go to baits are made by Gambler Lures including the Ace, Why Not, and of course the EZ Swimmer. Natural bait colors work best for the EZ Swimmers and Junebug or black/blue color for the Aces and Why Not. Heavy action rods and braided line in the fifty pound class are what you need to be fishing in the heavy cover here on Okeechobee; lighter line will just break your heart when a big bass gets on your hook. The fishing will continue to get better almost daily for the next few months as we head into our major spawning season.
If you are thinking about coming to Florida to fish on Lake Okeechobee now is the time to get your plans made, guides and rooms will be booked up soon, so don't let another year get by without fishing one of the most famous lakes in the world. A tip I want to pass on to new boaters here on Lake Okeechobee is that the trails through the grassy areas are boat trails not fishing trails, it is very easy to get run over in one of these narrow trails and sitting in one fishing is just not a safe thing to be doing.
Until next report good luck, tight lines, and I hope to see everyone on the water soon.