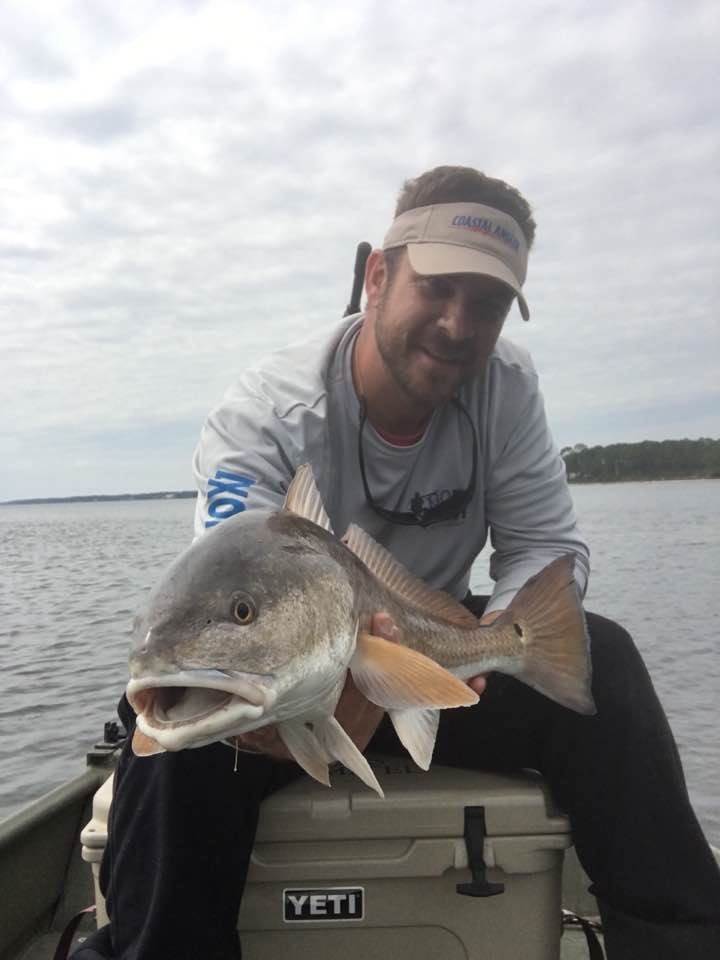 April Fishing Report
April is the start of the spring flats explosion! The winter to spring pattern is in full swing. April will bring large schools of game fish to the flats of the Big Bend. Now is the time to target specific species and have very good success doing it. Large bait pods are starting to move along shorelines in all areas of the Big Bend. With the bait come consistent reports of inshore species such as redfish, trout, flounder and our semi inshore species like tarpon and cobia will start to show up towards the end of the month. The key in April is to target the bait and match the proverbial "hatch". I will tend to throw baits that mimic finger mullet and pilchards. Heddon One Knocker in bone is a great top water plug to throw with a solid early morning incoming tide. Target shorelines that have exposed grass or oyster outcrops and focus on working your bait as close to the structure as possible. A great middle of column bait would be the time tested spoon. Aqua Dream Living by Captain Mike Hakala makes a great spoon that mimics most bait. Pick your favorite color and work it over mixed bottom and oyster bars.
The trout bite has been excellent in areas between Alligator Harbor and Lanark Village and over to St. George Island with reports of fish up to 25". Most trout reports I am getting are anglers fishing over mixed bottom throwing topwater, suspending baits or soft plastics in the middle to upper water column. The Mirrodine by Mirrolure is a great bait that will trigger a bite all day with trout. Work this bait just under the surface and use an erratic retrieve to trigger the bite.
Near shore anglers will begin to cash in on an abundance of species in April. Gag grouper will open in state waters. Red grouper, sea bass, flounder and sheephead can all be found mingled in with the gag grouper in the month of April. Just a reminder of the regulations for gag grouper in 2017 have changed. Gag grouper in Gulf State Waters must be a minimum of 24 inches. State waters off of Franklyn, Wakulla, Jefferson and Taylor counties that includes Apalachicola Bay and Indian Pass, including those in Gulf County and all waters of the Steinhatchee River, including those in Gulf County according to FWC will have an open season for gag grouper from April 1 through June 30. Always remember to use circle hooks and make sure your vessel is equipped with an unhooking tool to handle under slot fish.
The spring pattern leading into the warmer months is flat out some of the best fishing of the entire year for the Big Bend, so get out, support your local tackle shop and bend a rod!
Forecast By:
Liam Callaghan
IFK Kayak Tour National
Angler of The Year
St Croix Rods Pro Staff
Native Watercraft Fishing Team