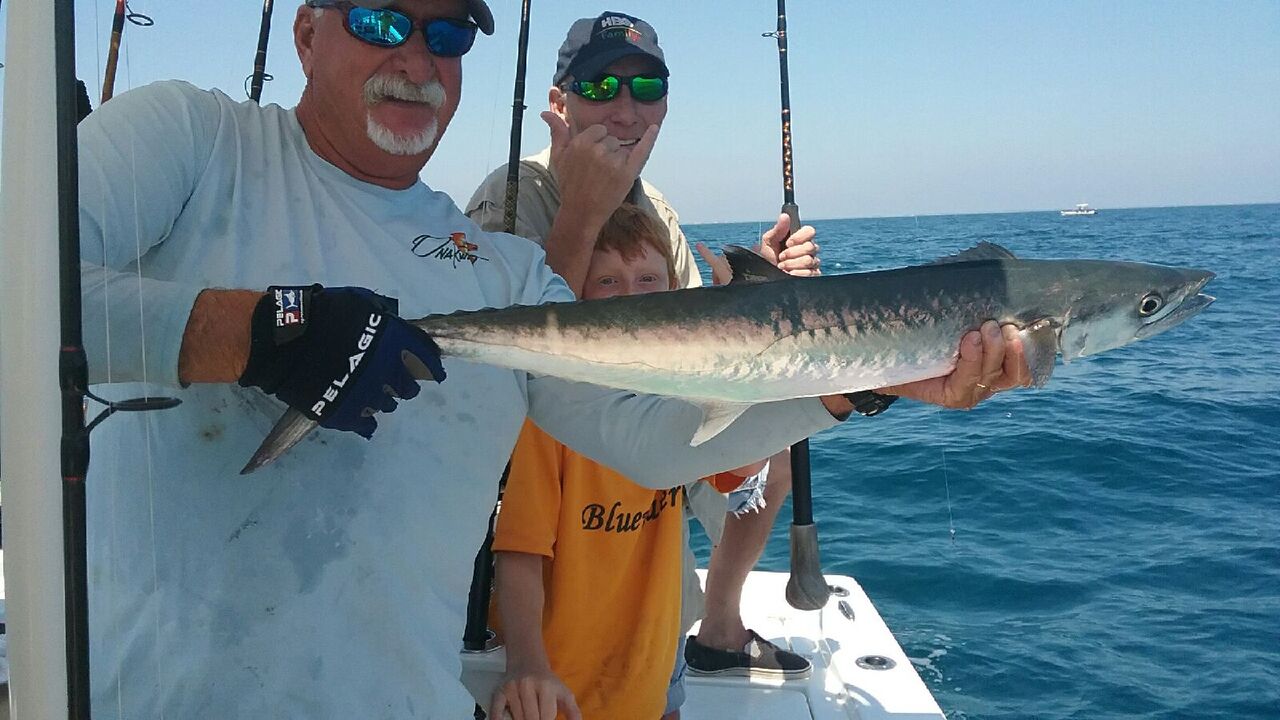 Mayport Report August 2017
The conditions were near perfect for a good run of fishing in July and if we can be that lucky in August it should be a banner month. Look for the schools of pogies both north and south of the inlet to be somewhat plentiful. Reds, tarpon, sharks, and jacks will hold in good numbers around the rocks. Grab a net full off the beach and jig, float, or even slow troll the rocks for some hot and heavy action. Soak a few on the bottom and reds, tarpon, and sharks will surely bite. Look for tarpon to feed in the bait pods on the beaches from Nassau Sound to the Desert area south of the red tops. Float fish, jig or freeline a pogie back into the pods to catch big jacks, tarpon, sharks, and bull reds in the pods. Remember stout tackle is important so don't skimp on the size of your rod as some of these fish can be bruisers. I like a 6500 Spinfisher spinning reel with 65lb ultra cast braid a top shot of 80lb fluorocarbon and a stout 7/0 circle hook on a 7ft Ugly Stix Tiger rod.
The offshore action will continue like it was in July with great numbers of kings, jacks, cobia, cudas, sharks, and little tunny. July was great from the SE hole, to CH, PV, MR, PM, PG, and RL area party ground numbers. Try the pogies you scoop off the beach or jig cigar minnows, sardines for good action on the slow troll. Some sailfish were around in July and I see that trend continuing .If the bite slows on the troll drop a few to the bottom for sea bass, snapper, and triggers.
July was awesome for great numbers of striking fish and I really think unless the weather is turned upside down that changing. Remember you can't catch them from the couch. Capt Kirk can be reached at www.Enterprisefishingcharters.com or listen to the Outdoors Show every Sat from 7-10 on 1010am or 92.5fm for reports, tides, and info.