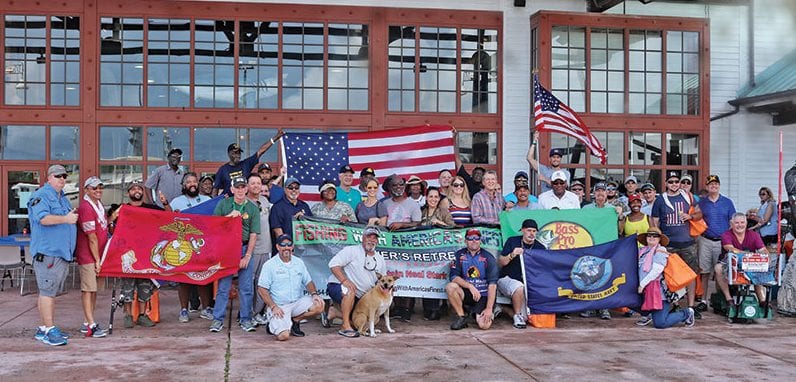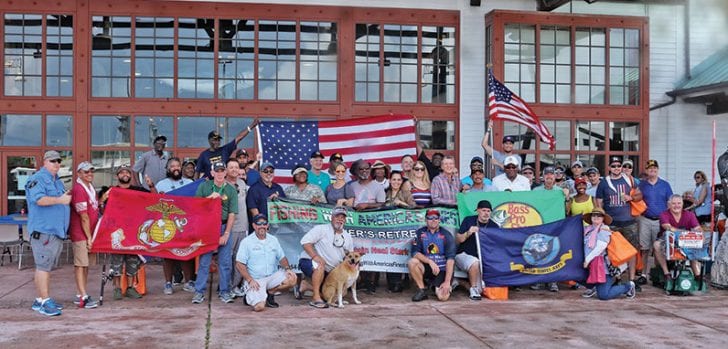 I've been writing about fishing for many years! Each month we share fishing reports on where to catch fish, how to catch them and what's going on. This month I'd like to switch gears and talk to you about something that's really catching on in the fishing world and medical fields. I have been using fishing to help rehabilitate our Veterans. For the last 10 years or so, I've shared the beauty of the one and only Florida Everglades and all its wonders with Veterans and Make a Wish participants. Whether it was the landscape, water lilies, birds, nature or just bending a rod, it all has had a positive effect on them.
I try to teach along the way so that Veterans would be productive no matter where they fished. My thought was if they were successful at it, they would continue to do it. Since the start of Fishing with America's Finest, we now have Veteran guides and staff, a great group of volunteers and professional fisherman on board. Witnessing first hand all of the positive effects that fishing has had on our Veterans has been so special and a real blessing. It truly works!
We are now working with a team of doctors and scientists to help develop research on the effects of Piscatorial Therapy. In the very near future I hope to be sharing that fishing has become a prescribed form of therapy. Know that together we can make a difference for those who risked it all for our freedom. There's so much more to fishing. Get out and get some!
Til next time, tight lines.
Capt. Neal Stark
(954) 822-1481
Fishing with America's Finest, Inc.
"Changing Lives One Cast at a Time."
501(C)(3) Non-Profit Organization, FEIN #45-5494005
www.FishingwithAmericasFinest.org
fwaforg@gmail.com
American Everglades Guide, Inc.
www.AmericanEvergladesGuide.com
aeguideinc@gmail.com