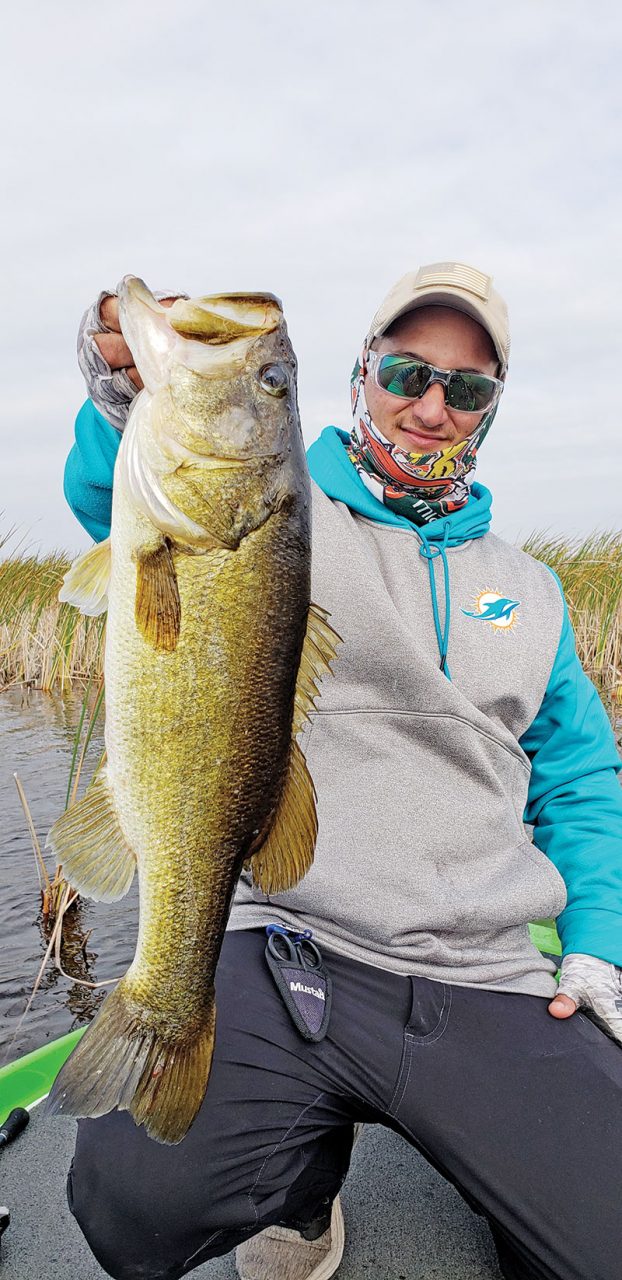 Grab your rod, grab your gear! Right now the fishing is legit! With the cold fronts starting to come through more regularly this time of year, the water temperatures decrease. This causes the big females to go into pre spawn mode and they begin to feed up as they prepare for the spawn. With all the females on the move, many of the big males will begin cruising around too, looking for a mate. Both are burning lots of calories, making for a lot of hungry bass. Basically, the makings of some red hot fishing. Also to the anglers advantage, this year the water levels are dropping, making the flats hard to enter and pushing all the fish into the canals. This scenario concentrates the fish in smaller areas.
The best way to target these fish is with moving baits or search baits such as crankbaits, swim baits, jerk baits, burner worms or swim jigs. Work the edges of the canals! If you like to target big fish, now is the time!
My number one hotspot of the week is Holiday Park. The rest stop on I-75 at mile marker 35 is next, followed by Sawgrass and Holey Lands. Lake Okeechobee is at the bottom of the list this month due to all of the spaying that is being done to control invasive, non native plants. While trying to spray the non native plants, they've killed so much of the native grasses that the lake has turned into mud. Unfortunately, much of the muddy water gets pumped east or west and is certainly contributing to the decline of the estuaries and coast lines. There are efforts being put in place to help. Just hope it's not to late.
Til next time, tight lines.
Capt. Neal Stark
(954) 822-1481
Fishing with America's Finest, Inc.
"Changing Lives One Cast at a Time."
501(C)(3) Non-Profit Organization, FEIN #45-5494005
www.FishingwithAmericasFinest.org
fwaforg@gmail.com
American Everglades Guide, Inc.
www.AmericanEvergladesGuide.com
aeguideinc@gmail.com