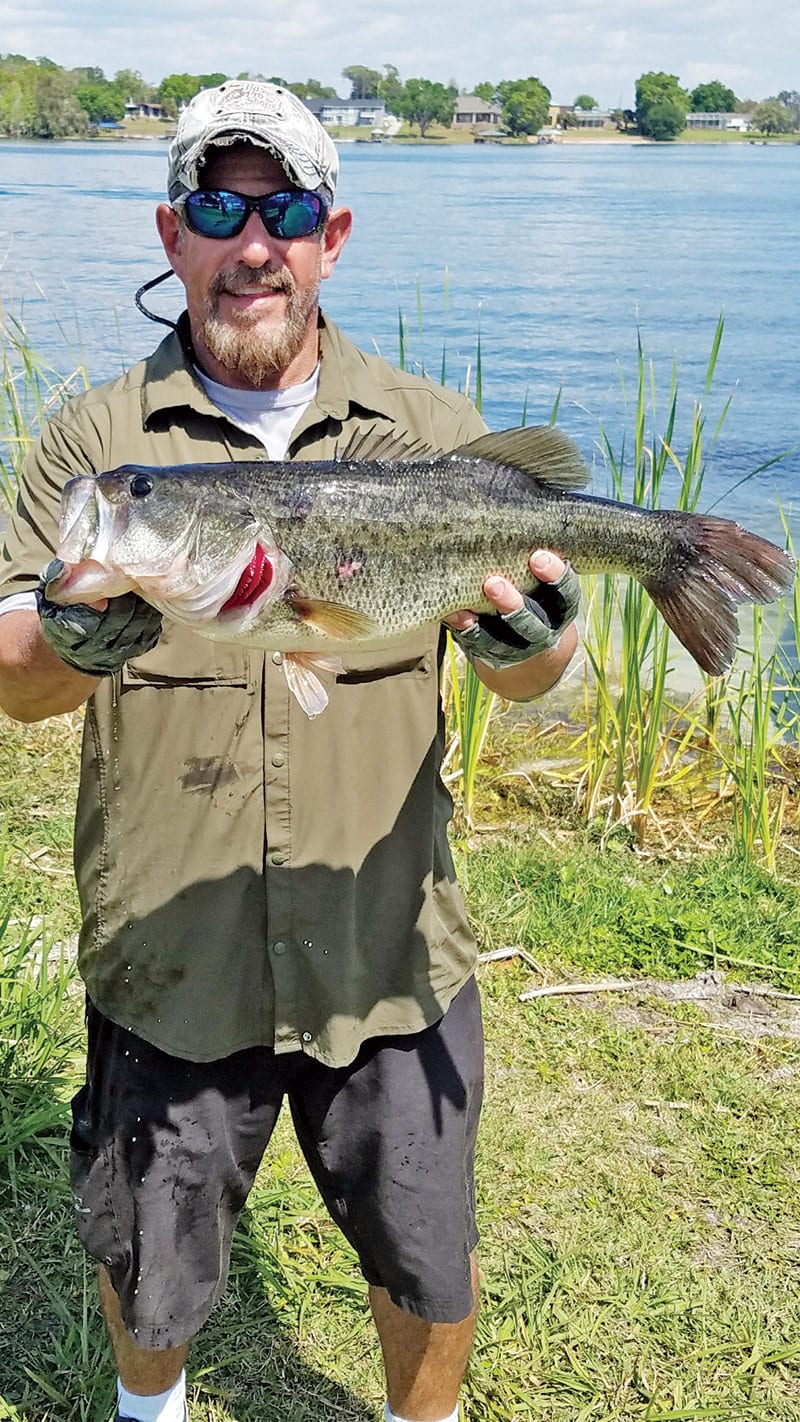 Last month, I wrote about time on the water and how I believe it is a key to becoming a very successful angler. Sounds easy, right? Maybe if that was all you had to do, but here's another key to becoming a top angler…versatility!!! I've watched many of the top anglers here in South Florida do the same thing over and over. A lot of times it works, but if it doesn't, they lack confidence to try other baits or other areas that might call for patterns that they're not comfortable with. I've been there myself on many occasions. How many times have you watched your favorite fishing shows and see the same techniques over and over? When you hear that a certain angler is catching fish, you can almost guess what they are doing, because you know what techniques and patterns they are known for. My suggestion is to challenge yourself. Put away your favorite go to baits and pick up something you've never tried before. Start with the technique that you are least skilled with. Work on fishing your weaknesses and not your strengths. Another trick is to not bring your favorite baits because we all have a tendency to go back to them when the new techniques were trying don't work out the way favorite ones do. Diversify! Take those patterns and techniques you're not comfortable with and marry them, own them and then add them to your arsenal. This will help you to catch them no matter where you are, regardless of the conditions and give you the confidence of changing up game. This will make you a better and more well rounded angler.
Now on to how and where we are catching numbers as well as trophy fish. As the water continues to drop in the Florida Everglades, the fish will need to abandon the flats and move into the canals. This makes the fish easier to target. Now's the time to go after your trophy fish.
#1 – Holiday Park: Fishing has been extremely awesome for quality fish. Key baits are top water, frogs, spooks, hard swimbaits, plastics, swim jigs, flipping, pitching, and worming the bottom.
#2 – Sawgrass Recreational Park: Fishing at the park is off the chain with 100 + fish days. The quality is not necessarily is there but the numbers are. Top baits are jerkbaits, top water such as spooks, poppers, bladed baits and soft plastics. The Gambler Ace in green pumpkin, june bug and black is a good bait to throw. For those of you who do not know they have a boat rentals that are very affordable.
#3 – Mile Marker 35: All the baits mentioned above are working. Be careful when going around the weirs as they are very shallow right now.
#4 – Holey Land: Fish the east canal. That's the largest one and the one holding the most and best quality fish.
#5 – Lake Okeechobee: Bass are starting to pull out to the outside edge. Some of the best techniques for the big ones are flipping and pitching creature baits. Swimbaits, swim jigs, spooks, hollow bellied frogs, chatterbaits and spinnerbaits make for excellent search baits. Also keep your eyes peeled for schooling bass on the outside edges. Chatterbaits, spinnerbaits, rattle traps and spooks will keep your rod bent.
When you come across improperly discarded fishing line while out fishing, please dispose of it properly. Nature can get tangled up in this line very easily. Help to keep our shorelines and waters cleaner for generations to come. Remember why we are free to fish and Thank a Veteran!
Till next time…Fish On!
Capt. Neal Stark
(954) 822-1481
Fishing with America's Finest, Inc.
"Changing Lives One Cast at a Time."
501(C)(3) Non-Profit Organization, FEIN #45-5494005
www.FishingwithAmericasFinest.org
fwaforg@gmail.com
American Everglades Guide, Inc.
www.AmericanEvergladesGuide.com
aeguideinc@gmail.com