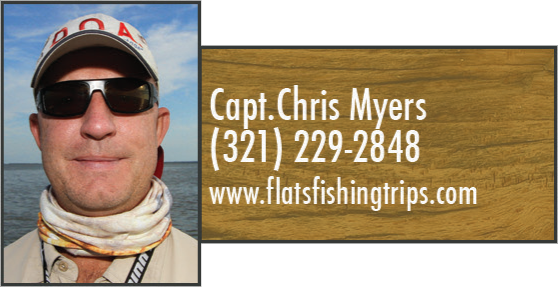 April is a transition month here in Central Florida with lots of changes going on. The bait schools will be flooding back into the lagoon system with mullet leading the charge. Weather will be stable now through September so we will no longer have to worry about large temperature fluctuations affecting the fishing. While much of our water cleared up during the first few months of this year, it remains to be seen when and how badly the algae will return.
While redfish and trout dominate the catching, don't be surprised to see a few tarpon, jacks, and ladyfish show up when the baitfish arrive. My favorite mullet imitation is the DOA shallow running Baitbuster. This soft plastic single hook lure works great on both redfish and trout. A steady retrieve along the surface keeps the hook from catching grass like treble hook plugs and still provides a spectacular topwater bite. Like with many topwater lures, redfish will often strike at it and miss. Don't set the hook until you give the handle a few cranks and make sure the rod is bending.
Redfish will still be schooling this month. They tend to bite as good or better this month than any other time of the year. A variety of lures like jerkbaits, shad tail lures, and the DOA shrimp will all get their attention this month. As the average winter water levels give way to the higher levels of spring, look for areas that have been nearly dry all year to start holding fish. In general, the farther north you are, the cleaner the water will stay. This will make spotting fish easier. Big seatrout will be holding along the edges of sandbars and around the spoil islands. They are much tougher to spot than the redfish and are easier to target with long blind casts to likely areas.