For those of you who live in Central Florida and love to fish for bass, our habitat has some of the best "Big Bass" lakes in all the United States – The St. Johns River and lake system, Harris Chain of Lakes, Kissimmee Chain of lakes, Kissimmee River system, Stick Marsh, Headwaters Lake, and the famous Lake Okeechobee, just to name a few. If you are a true bass-head and tournament fish, then you probably have fished most of all these fisheries. It is this time of year from mid-November through April that some of the biggest bass will be caught in tournaments. 5 bass limits of 25 pounds and up will be commonplace with most bags including a bass weighing in at well over 7 or 8 pounds as a kicker fish.
If timing is just right and the school of fish is found anglers are sometimes able to catch "Monster Bags" this time of year. Monster bags are 5 bass limits totaling over 30 plus pounds. Catching a 5 bass limit of over 30 pounds is one thing, but to do it during a tournament is quite a feat! In recent years anglers Ryan Fleck and Steve Goree weighed in a bag of 35.61 pounds while fishing on Lake Toho, competing in a Central Florida Bass Hunters event with a bass over 10 lbs. anchoring their huge sack. Last year the team of Josh Wolf and Alex Funke weighed in a sack at 34.41 lbs. also from the Kissimmee Chain with 2 kicker fish over 8 lbs. Most recently, the father and son team of Bob Bakewell and Bobby Bakewell Jr. caught a huge sack on the Harris Chain weighing in at 36.67 including 2 monsters at 10.21 and 9.10 pounds at the Black Friday Open. The father and son team are local hammers commonly catching bags of 25 pounds plus which they did the following weekend on Lake Kissimmee at the annual Toys for Tots event weighing in an impressive 27 pound plus sack.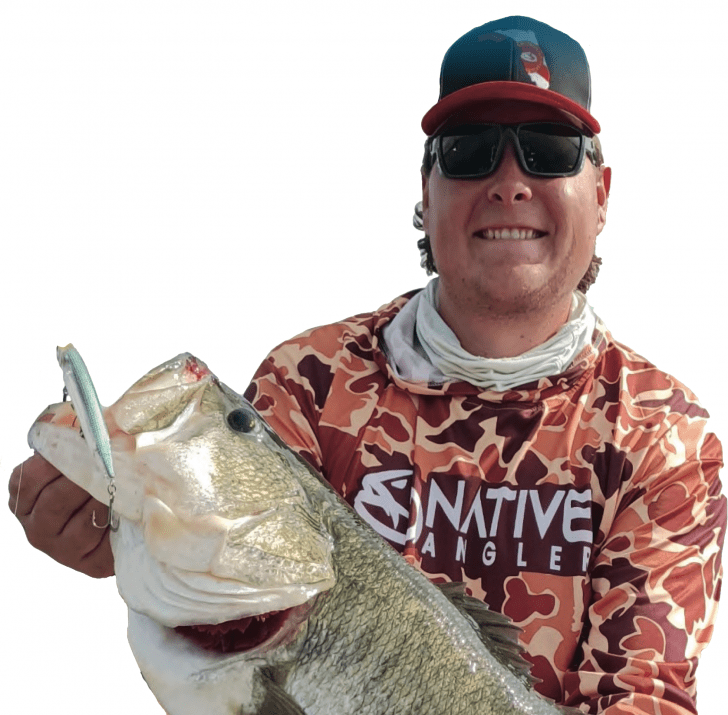 When speaking with Bobby Jr. about their big day on the Harris Chain he mentioned that they caught most of the bass on a 3DB Yozuri 110 deep jerkbait and a few on a Brusier Baits 10" curly tail worm. Bobby said he found fish on Thanksgiving afternoon while fishing offshore grass edges with a shell bar nearby. He spotted the school on his forward-facing sonar unit saying that these fish looked really big on his screen. After making just a few casts he hooked and landed one weighing in at 11.27 pounds. As soon as catching that monster they left this area just hoping they would be around the next day and ready to bite in the tournament. As luck would have it, those fish stayed close to that same spot and were ready to eat the next day. "Catching a 10, a 9 and a 7 lb. plus got us going then my dad catching more than 10 bass over 5lbs was icing on the cake", Bobby Jr. said. When you are able to throw back bass weighing over 5 lbs. each in a tournament you know you are having a great day and one you will always remember!
Bobby Bakewell Jr. will be fishing the MLF Tackle Warehouse Invitationals this coming season. He will be competing against another 149 pro anglers fishing events throughout the country. Bobby got his start fishing tournaments through the High School Bass Club system fishing local, state, and National events. He has already become a well-seasoned angler and a mentor to many young anglers where he helps as a Captain when he is not competing in other events. If you are reading this and are interested in or know a company that may be interested in sponsoring and helping Bobby Jr. with expenses, please give Bobby a call at 407-267-1310. Tell him you want to help and that you read this in Orlando Coastal Angler Magazine!