by Capt. Bill D'Antuono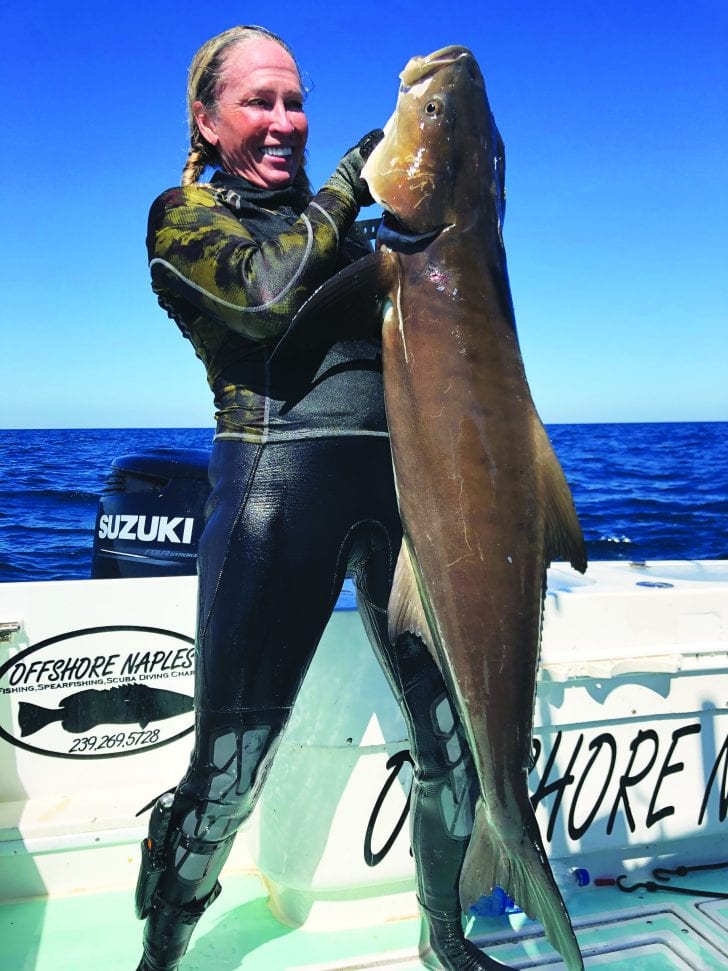 We are headed towards the spring months with warmer overall temperatures. Whenever the water temperatures rise or fall to around 70 degrees you can anticipate migrations of fish traveling up and down the Gulf Coast. The transition into spring will undoubtedly bring whale sharks to our waters. Last November we had nearly a dozen whale shark sightings when the water crossed the 70° mark!
Winter time diving has always been my favorite time to get in the water. It is definitely not "dive season" but for spearfishing, the fish don't care. Colder water brings different species and the fish are on the move. Grouper move in shallower and snapper show up on deeper wrecks and live bottom. This time of year water temps can be as low as 64° and weather windows for getting offshore are smaller. But with air temps in the 80's you can warm up quickly in between dives.
Recently we have been targeting cobia, grouper, snapper and other pelagics mixed in. African Pompano, one of the gulf's coolest looking fish, are on deeper wrecks and live bottom. These fish are absolutely delicious and are fun to spear. Best prepared sushi or sashimi style, they are an amazing overall fish.
I have recently been diving with an open cell wetsuit as opposed to the traditional closed cell. They are warmer than the closed cell and include a hood, which is mandatory this time of year for diving. Luckily we are in Florida and our overall temperatures are greater than the entire country. Nowhere else in the United States can you dive with these warm of temperatures, so there is no excuse to not go diving!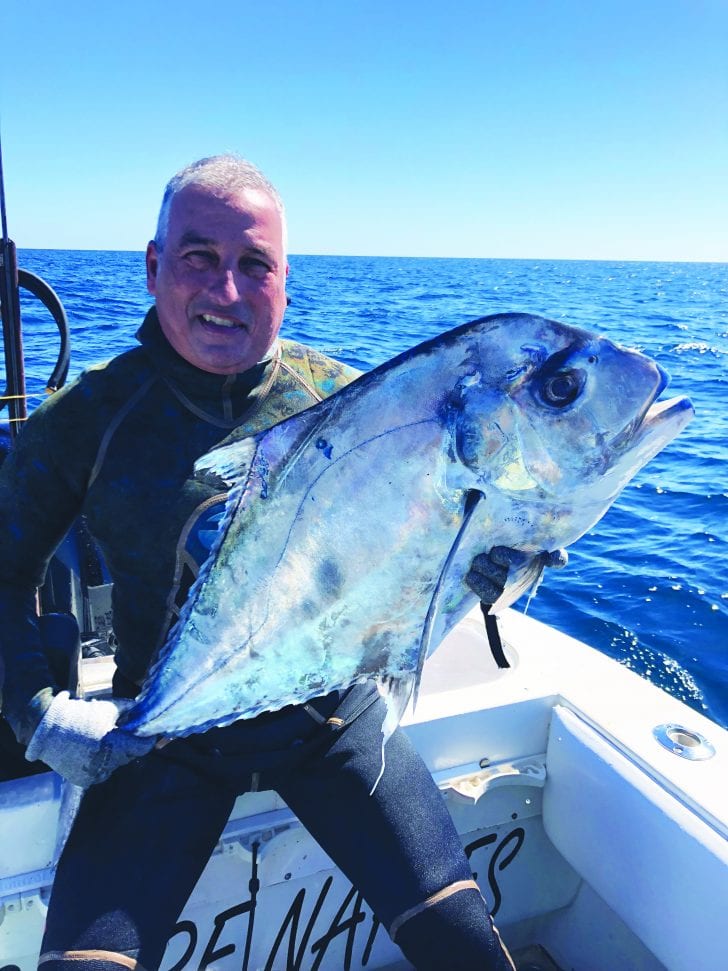 Capt. Bill is a dive master at SCUBAdventures in Naples, in 2013 his efforts
helped to lift a 50 year ban on spearfishing in Collier County waters, he is the
founder of the Naples Spearfishing League and is available as a local spearfishing
guide. You can contact Bill at

[email protected]

– www.spearfishingnaplesFL.com