NE Florida Marlin Association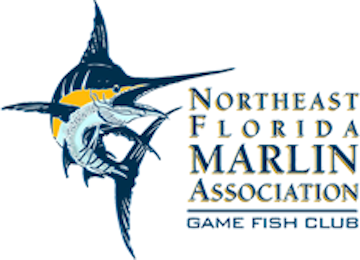 Fall is in full swing and we have been busy with fishing and football at the Northeast Florida Marlin Association. We sponsored a weekend Swordfish Tournament , a week long Sailfish Tournament and a Dock Party.  There were a few Swordfish weighed and few releases in the tournament. Congrats to the Final Approval for bringing in the heaviest Sword. We have a few club members that fish for Swords regularly. They are here, but it seems the North Florida fisherman have not been targeting them like our south Florida friends. That is likely because of the distance that we need to run before we put lines out. Swordfishing has traditionally been a night time sport but that is changing. Jeff Crabtree, a new NEFMA Board member recently  kicked off the Swordfish Showdown. This is a shootout style tournament that runs until 10/22 and allows anglers to choose 2 days to fish.For updates on catches you can visit https://www.swordfishshowdown.com/ . The NEFMA Sailfish tournament proved that it may have been a little early for our Sailfish run. Captains were allowed to choose 1 day to fish over a 9 day period. Boats reported very warm water and lots of weeds. There were acres of flying fish in the 21 bottom but very few Sails. However as can be expected when grass and fliers are present so are the Mahia. Lots of bailers and few gaffers were reported.  Aaron Galley on his boat Cuervos captured the only Sail and was declared winner. We hosted a dock party at the NEFMA club house and watched the Jag's defeat the Patriots !
Wahoo fishing is right around the corner and as we have all noticed it seems that people have gone "Wahoo" crazy. Breakout the big lures, heavy weights and tighten the drags. There is no sound like that of a screaming drag as the boat goes one direction at 16 knots and the fish is going the other at 25 knots ! NEFMA will be holding the second annual Don Combs Winter Wahoo Roundup. Captains meeting is 12/7 and the fishing is Captains choice 2 days between 12/8 and 1/27. We had 40 boats last year and a nice payout to our winners. Check our website for more details or call tournament chairman Scott Stanley at 904-234-7182.
Scott Stanley
Vice President NEFMA
nefma.com
clubnefma@gmail.com