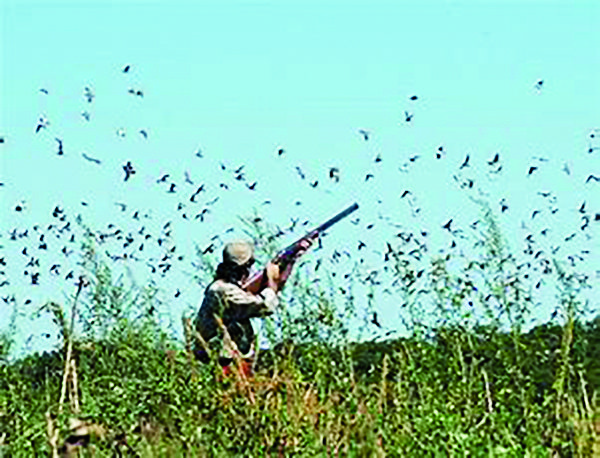 By Chuck Papp, Contributing Writer
The kickoff of hunting season generally means different seasons to different people. You have small game, gator, deer, and migratory bird. The one season which can be labeled as a true southern tradition, is dove season.
Dove season starts in the beginning of September or the middle of the month in a few southern states like Florida and Georgia. In some places it's a very big deal.
A dove shoot brings family and friends together. The morning filled with dove hunting over the fields, a lunch break, then back at it in the afternoon until legal shooting hours end.
The nice thing about a dove hunt is that it's very laid back. Take a position overlooking a field (preferably an agricultural one), get your bucket to sit on, your shotgun, a camo shirt and hat, and a bunch of shotgun shells. If the birds are flying, be ready for LOTS of shooting.
Doves are known to be difficult to hit. This is due to their size, speed, and their ability to have aerial acrobatics like no other bird out there. The daily limit here in Florida is 12. You may go through 200 rounds just to get those 12.
Dove breast is like the filet mignon of the sky. When wrapped in bacon and cooked on the grill they are simply amazing.
There are many outfitters that do daily dove hunts around the Okeechobee area and north up to Atlanta.
If you want to participate in a real southern tradition, then give a dove hunt a try.