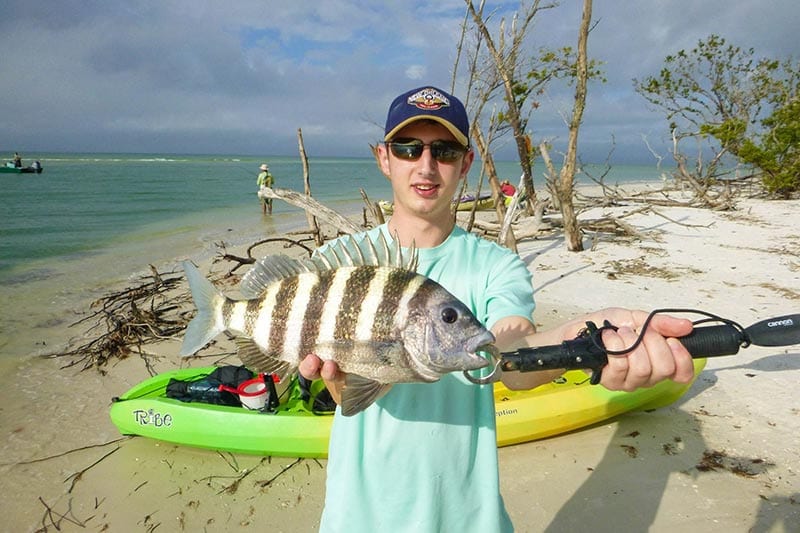 Things will be heating up as we get into the month of March. It's been a very mild winter here in SWFL and the water temperature has stayed in the upper 60s. The bite in the bay has been consistent and many species of fish are being caught. We will start seeing bait fish show up this month and many migratory fish as well.
Sheepshead and mangrove snapper have been tearing up shrimp in the inlets and around any kind of structure. Drop down a shrimp dead or alive free-lined or with a sinker and you're sure to hook up plenty of them. Fishing around these areas will also produce many other species including redfish, black drum, and snook. I recommend using 20-30 pound fluorocarbon leader and 2/0 hooks to catch these guys.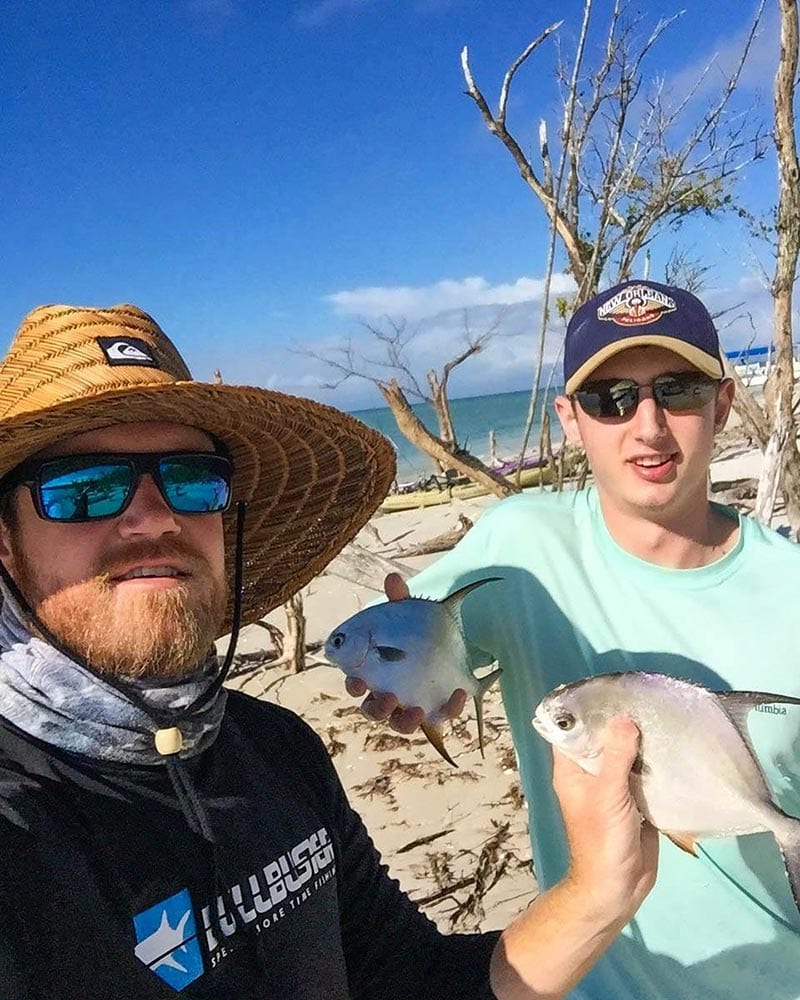 Over the past few weeks the water has warmed up and with mostly east winds the clarity is great. This has brought in some unusual species for the inshore area. In early February during a fishing tour, we doubled up on some small permit! You never know what will be swimming through your area with the changing conditions, so now is a good time to get out and fish! March will be a little windy so hide outMa in the mangroves if necessary. Good luck out there guys and we will see you on the water.
Brent Bensmiller, the owner of Paddle Naples, is an expert at kayak fishing the local waters. He is available for kayak fishing charters and lessons, as well as guided kayak and paddleboard tours. You can reach Brent by email at [email protected] or by phone at 239-301-8888. Check out www.PaddleNaples.com and his Facebook page for more information.