By Capt. Weston Russell, Contributing Writer
Welcome to the Coastal Angler Magazine fishing report for the month of June!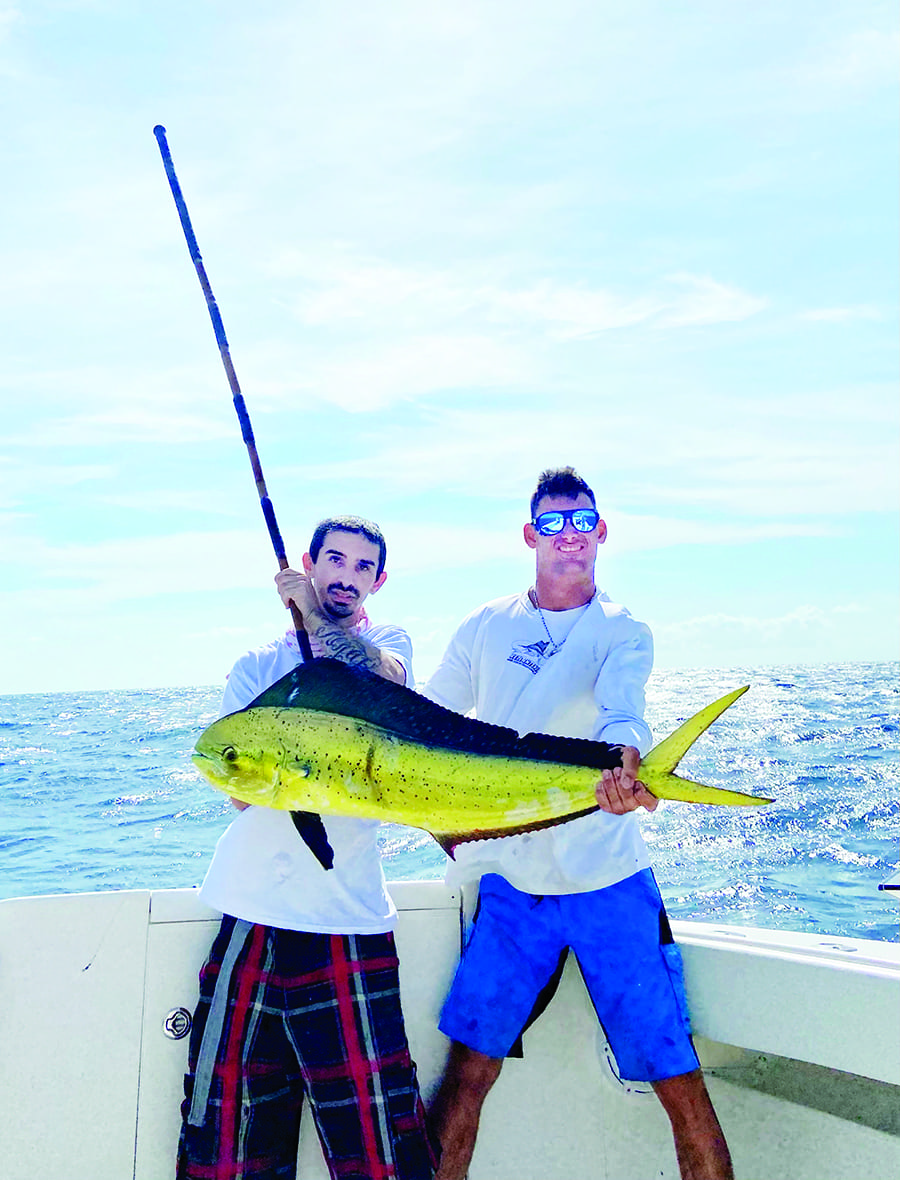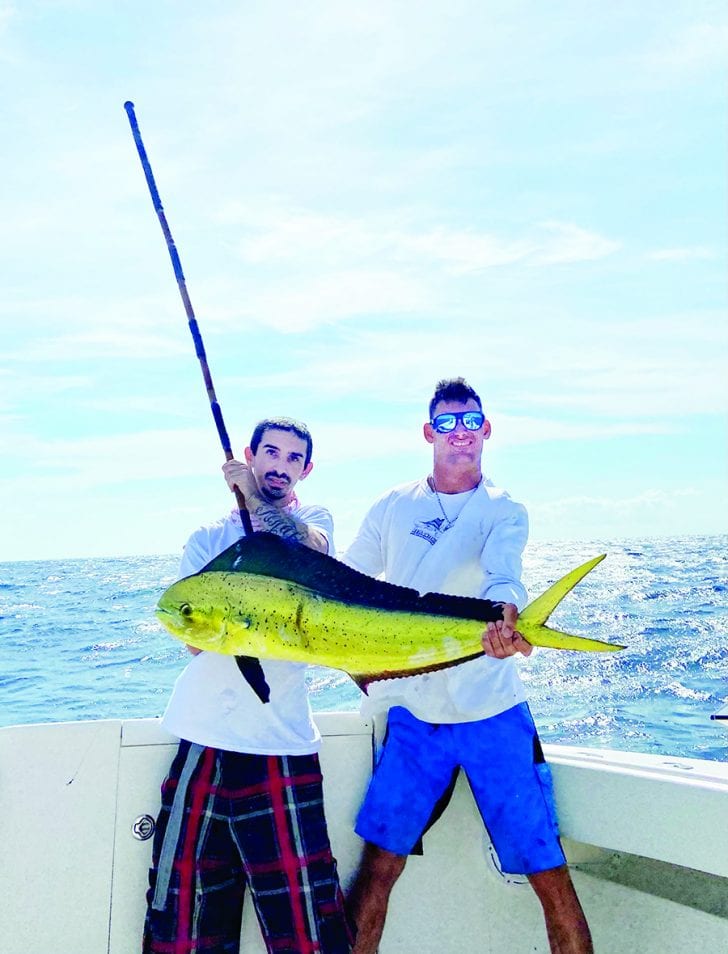 Expect calm days and rainy afternoons with a lot of fishing opportunities in between. June is a great month to catch yourself a monster kingfish off the Juno Ledge. These schooling kings will be in the 30 lb. class range and are going to be looking to eat live bait only. I suggest a goggle eye on a stinger wire rig to maximize your chances of landing that fish. Along the ledge, with the kings, will be the tax collectors. That's what we call the man in the grey suit (AKA – sharks). If you start to get eaten off on the ledge, try to push offshore into the 200 ft. depth range and this will also increase your chances of catching a nice blackfin tuna. If you're a reef angler, June holds even more great opportunities for you. Mutton snapper, yellowtail snapper, and groupers will be cruising the reef looking for their next meal. A fresh sardine works wonders on snappers, but I believe the fresh squid will be what lands you the grouper. If you're looking for the dolphin fish, you should head offshore to do some exploring. Look for floating sargassum seaweed or anything man made that happens to be floating out there. Fish will be holding around these floating structures. I suggest chumming with cut sardines to bring them up from the depths. If you get into a small school of dolphin, don't be afraid to drop down a butterfly jig beneath the schools to try and catch a wahoo. There's a good chance wahoo are lurking below these schools looking for an opportunity to strike your dolphin. There will still be some chances for sailfish migrating to the north for the summer. Please be aware that the month of June can hold severe weather in the afternoons; pay attention to the skies and get yourself back to land and safety way before the lightning strikes. And remember – you can't catch 'em from the couch! Thank you for taking the time to read this and good luck out there.
Captain Weston Russell
561-310-2690 • www.reelintensefishing.com