By Capt. Weston Russell, Contributing Writer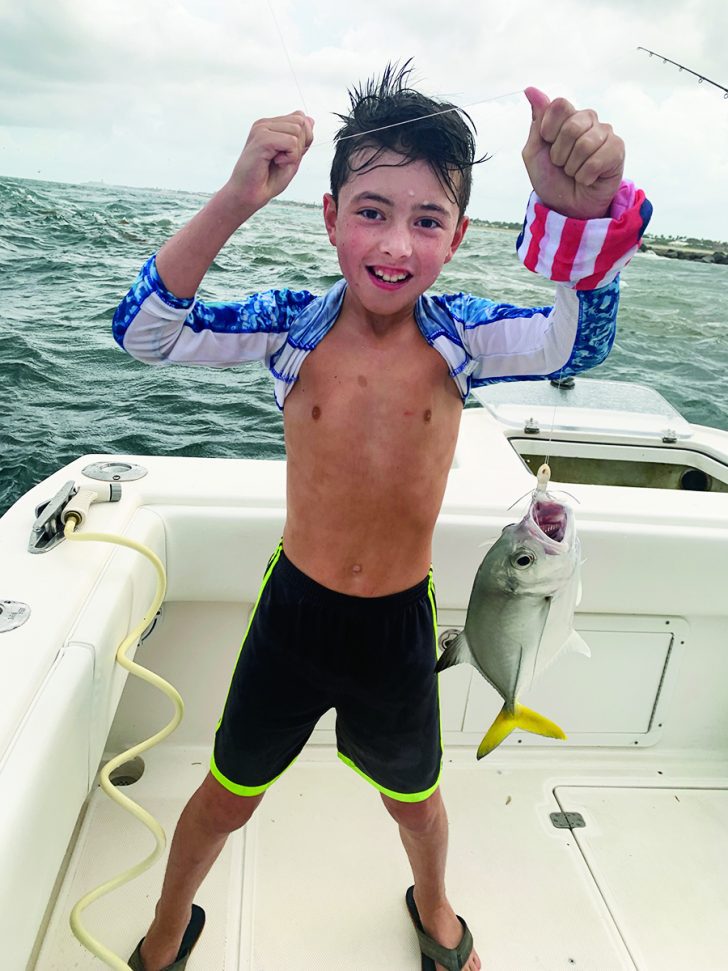 For you offshore guys, the dolphin bite will be still going on in September. Expect to run out to 1,000' of water to get on the good schools. Look for grass lines and floating debris. When trolling, small strip baits work great. When you hook a few, slow the boat down and look for followers. Have your spinners rigged with a few artificial baits and be ready to cast out to them. Always leave one hooked next to the boat to keep the school close. Dolphin this time of year are not monsters but will be plentiful. The rule is 10 per person at 20" to the fork. Please do not take more than you need. Save a few for our future anglers.
Looking for snapper? Head to the reef. The mutton and yellowtail snapper bite will be hot. The bait of choice is a dead sardine. Two hook dropper rigs work great on tails, but if you want muttons you will need a sliding knocker rig with a long leader. Scale down your tackle for the best bites…Yum
Sword fishermen start your engines! September is the best time to catch the big ones. Swordfish have been landed in the 600lb class range this time of year. There are monsters out there that are just waiting to be landed, so be ready. A harpoon is a must. If you do not have one, borrow one or buy one. You will need it! The key is to move around and do multiple drops around the humps off Palm Beach. The 1,200' to 2,000' range depths will hit the spot. Head out early and avoid any bad weather in the afternoon. Also, be safe and bring a personal location device. Cell phones don't work that far out, you have been warned!
Captain Weston Russell 561-310-2690 • www.reelintensefishing.com