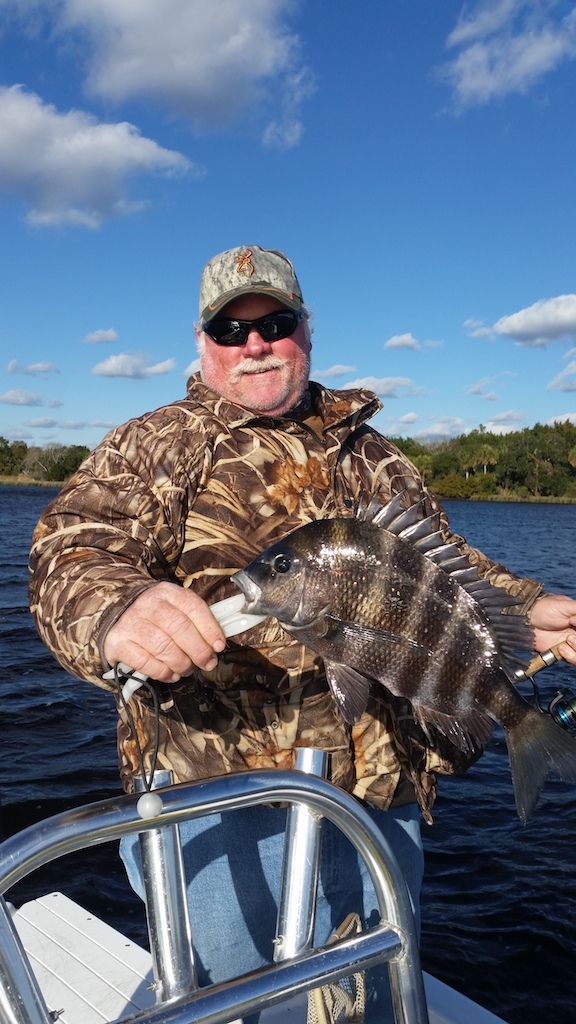 Panacea Fishing Report
It's April and it may still freeze again, who knows? The weather continues to throw us curves and changes our fishing patterns on a regular basis. You have to evaluate conditions before each trip to get an idea of what to do and where.
As of the beginning of March water temps in the bay were around 70 degrees.
Grass was plentiful, and the pinfish were thick. Reds and trout were hitting topwater, and flounder were showing up! It looked like everything was gonna be early and then Mother Nature decided that winter wasn't over. Then a front pushed thru and temps dropped into the high twenties. Everything changed, bay water temps dropped into the 50's! The grass stayed, but the pinfish disappeared. The reds and trout bite slowed down, and slow twitching an unweighted white gulp was the ticket.
By the time this preview prints, it will probably be fully blown spring and maybe even cobia will be here a little early.
Have heard of some sheepshead and black sea bass being taken at Rotary Reef on live shrimp dropped on a jighead.  This should be an April hot spot!
Check out FWC'S website and see if any rule changes are going to made to grouper season from the meetings held to get opinions from fishermen.
Things will get a lot more consistent as actual spring hits and moves into summer, so get ready!
SkeeterBite Fishing Charters is now fishing out of a 2017 SX-23 Skeeter Bay boat powered by a Yamaha 250 SHO outboard and the latest equipment to make your trip a success! Come check us out and help slime up the new rig!
Captain Steve Hobbs
SkeeterBite Fishing Charters
Text or call 850 363-0527
On Facebook