Pier and Surf November Fishing Report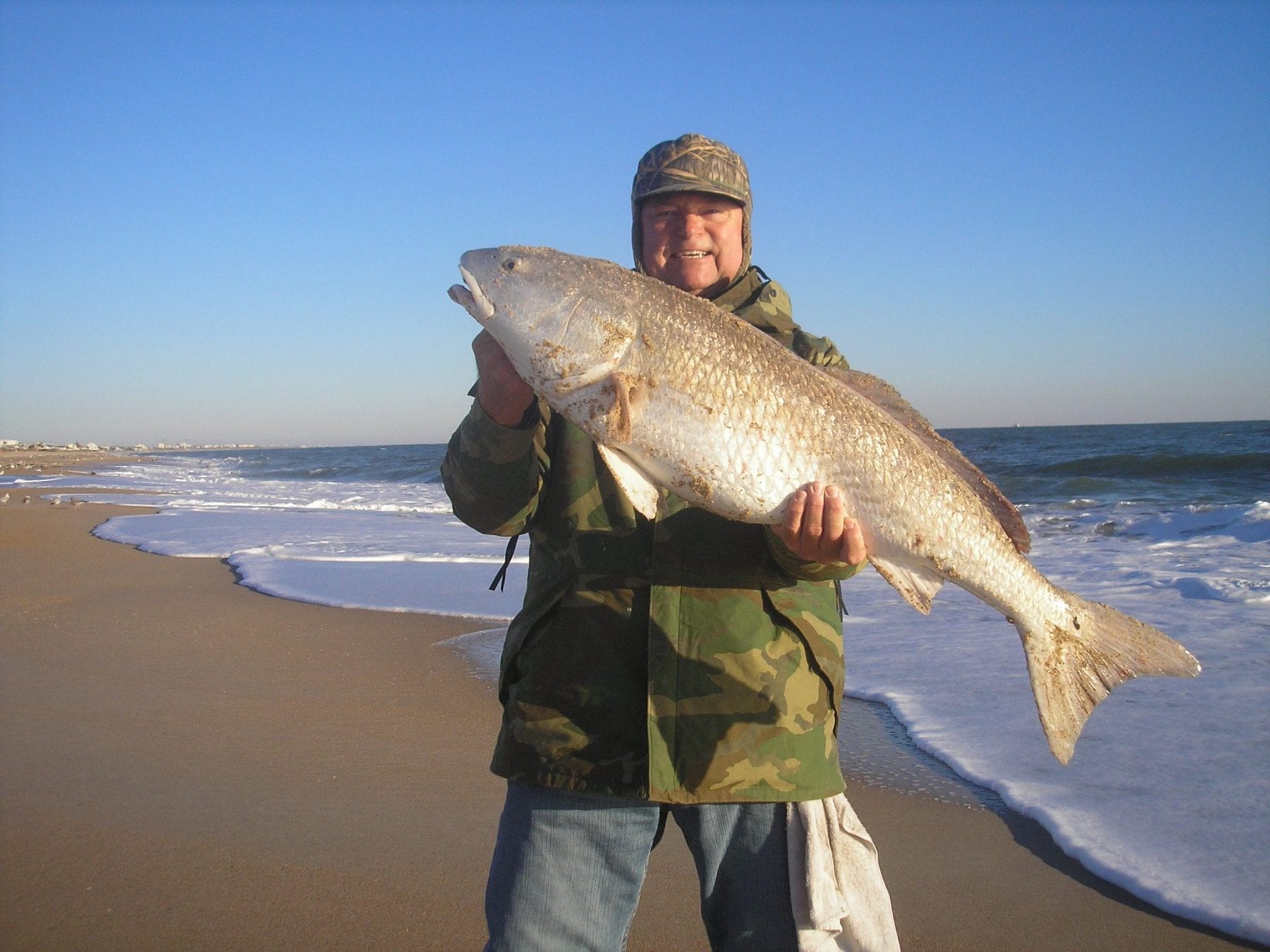 The good news is that Irma did not destroy our fishing like Matthew did. Just one week after Irma the surf fishing is hot once again. The mullet run is in full swing unlike last year when Matthew wiped it out. So grab your cast net and get to the beach or pier ASAP. Everything that eats a mullet is jammed up next to the beach and munching on these Tarpon, redfish, bluefish, sailcats, jack cravalle, spanish, ladyfish, trout, and several species of shark are all here now.
Oh yeah, let's not forget the ugliest fish in the surf. If you'd like to bag a nice flounder target the inlets near the slack tides. During October I've stepped on so many flounder while wading across the sand bar to make a long cast. Use a sliding egg sinker followed by a swivel and one foot of twenty pound mono. Then end it with a 2/0 kahle hook. Tip this with a frisky 3" to 6" mullet and drag it slowly across the sand bars and sloughs to score a flatty!
Now that the water temp is finally dropping its Pompano time! Target the sand bars where the waves are just starting to break over. My favorite time is an out going tide. As the tide falls the waves will start to break on the bar. In that white foamy water is where you want your bait. As long as there is three feet of water on the bar you're in the strike zone.
Pompano, whiting, and puppy drum have small mouths. So, keep your bait to about 1" X  ¾". This is the appx size of a sand flea or a crab knuckle. Cut down your shrimp or clams to this size and you'll have more hook ups and less stolen bait. Remember, you can catch a huge fish on a small bait but you can't catch a small fish with a big bait!
From now until our surf water temperature drops below 65 degrees is the best time of year. If you would like to catch more fish every time you go to the beach call or email me and we will set up a one on one charter/coaching lesson.
Check out this huge red caught in the surf. Angler Scott Donelenko from Gainsville, Fl