Pier & Surf March Fishing Report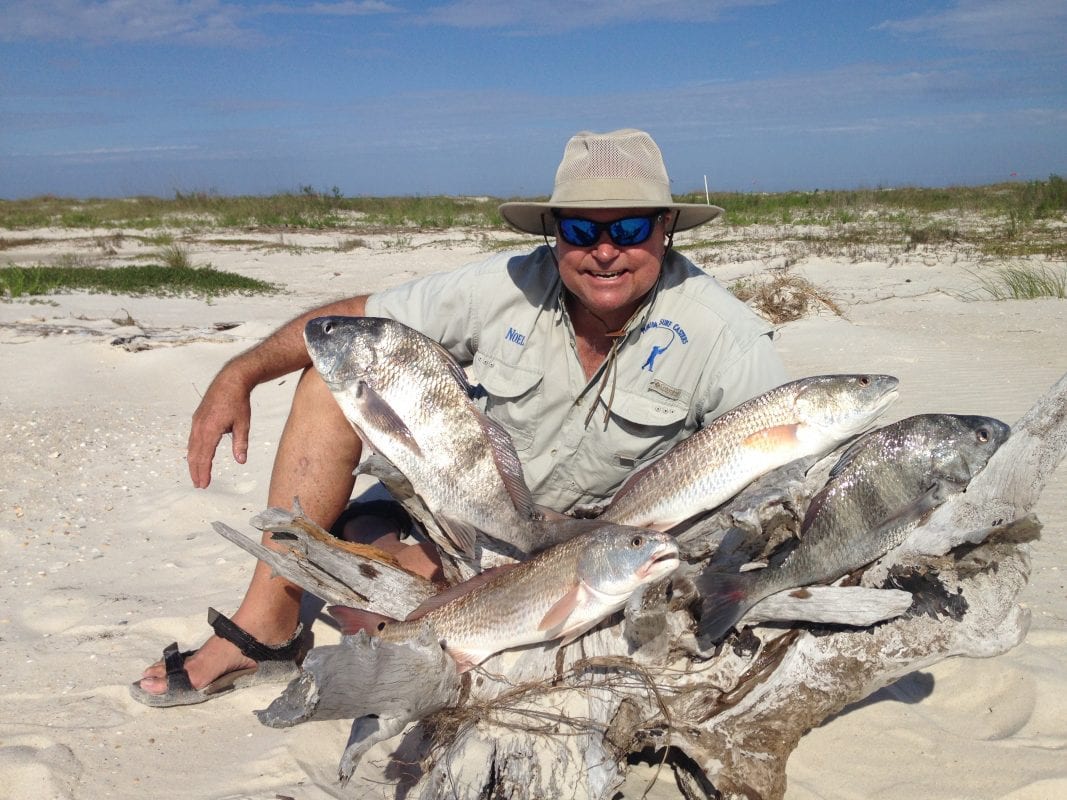 This was one of the coldest years for water temperature is a long time. The fact that our surf temp dropped down to 48 degrees is just crazy. As of mid February it was back up to 54. So here we are in the transition month were spring has sprung. The sun is finally warming or waters again. The magic number for the Pompano's return is 65. However, before that big whiting and a few black drum can be had.
To catch some yummy whiting for dinner this time of year I like to downsize. 15 to 20 pound leader with a #1 or #2 hook tipped with fresh shrimp get the job done. Fresh clams are always good to have along. Sometimes even whiting will get picky. It's still too cold for local sand fleas but a hungry Whiting or Black Drum will never pass up a sweet juicy piece of fresh clam.
Finding a deep wide trough is your key to success. Do not just set up at the closest place to the ramp. When you get to the beach take your time and look to the north then to the south. Find the deepest, darkest, and widest trough or slough that you can see. What you are looking for is dark water versus bubbles or foamy water. You may have to walk hundreds of yards down the beach but its worth it!
One particular trip my two amigos and I had already walked 700 yards to a deep spot. However, after fishing for a couple of hours we had very little to show for it. Once the sun came up higher, I spotted an even deeper trough another 200 yards down the beach. It was 200 yards into a head wind in soft sand. My amigos elected not to make the additional march. What happen when I finally made it there was amazing. Almost every cast resulted in a Redfish or Blackdrum. Sometimes they were doubles!
Even after texting my amigos they still would not make the march to join in on the action. The picture is just some of the results from moving one more time to a better looking spot! Tight lines!