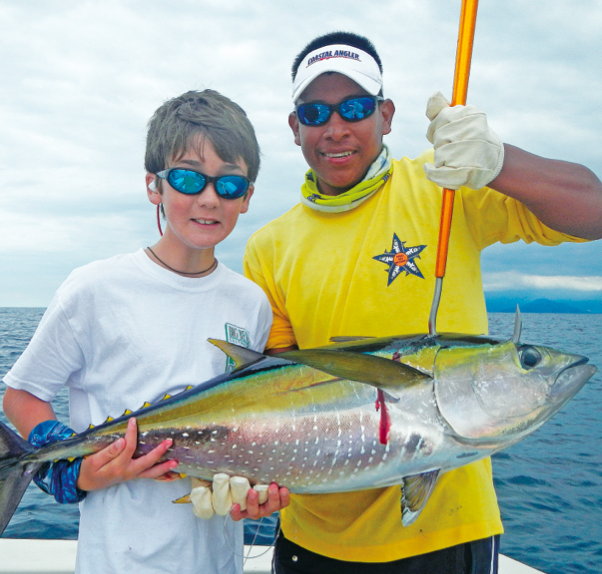 [dropcap]T[/dropcap]he Plantation on Crystal River is now home to the first official International Game Fish Association (IGFA) weigh station on Florida's west coast. Good for far more than bragging rights, the weigh station gives local anglers and guests a chance to have their catch considered for one of IGFA's nearly 7,000 world records. Located at the resort's Plantation Adventure Center, the weigh station features an EasyWeigh PX-60-PL digital scale that can weigh fish up to 60 pounds. The Plantation has also partnered with a local fish market across the bay which has a certified scale for larger fish.
"A lot of people believe the flats in the Crystal River and Homosassa River have more world record tarpon than any other flat along the Gulf Coast," said Paul Cross, Adventure Center manager. "Now, with the new IGFA weigh station, we can put some of those 'fish tales' to the test and maybe set some new records."
According to Cross, along with tarpon, other potential world-record breakers in the area include redfish, speckled trout, black drum, Spanish mackerel, tripletail, pelagics, cobia and sharks.
In addition the new IGFA weigh station, the Plantation Adventure Center is home to the marina and dive shop, with everything needed to enjoy a day on the water, includ- ing tackle, ice, area charts and cur- rent fishing reports. Marina captains can schedule a launch from the boat
ramp and trailer storage on-prop- erty, or coordinate one of the best charters in the area, supplying pro- visions and all necessary fishing equipment.
For more information about Plantation on Crystal River or the Adventure Center, visit www.PlantationonCrystalRiver.com or call 800-632-6262. To locate other official IGFA weigh stations around the world, visit the interactive map on IGFA.org.