By: Capt. Chad Carney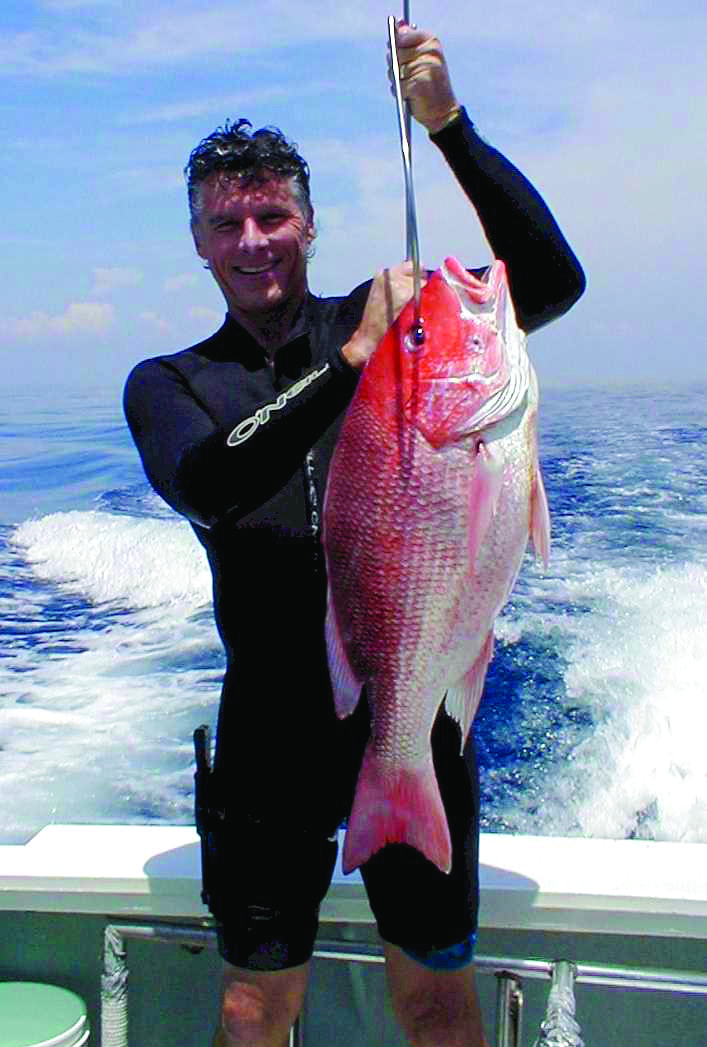 In June 1 2001 the Gulfstream Natural Gas Pipeline was started in Mobile AL and by May 28 2002 it was in service, pumping natural gas across the bottom of the Gulf of Mexico to Tampa Bay. Many of us dove it fin 50 to 100 feet depths West of St Pete. Sometimes it was covered up with piles of big rocks and other sites it was just a bare 36-inch pipe in a ditch, with lots of mangrove snappers and red & gag groupers. Later in 2002 we were surprised to see America Red Snappers (ARS) northwest of the Middle Grounds, because we had never seen any in over 20 years diving out there! Then it wasn't long before we saw them on ledges west of the Tampa Bay Whistler Buoy – they had followed the pipeline! Now 20 years later the Feds are saying 3 times as many red snappers are being found on scattered structure throughout the Gulf offshore of Florida. Yeah, and on over 370 nautical miles of pipeline and rock piles!
The good news is future regulations may reflect the new data instead of just a month. See all the state & federal regulations at myfwc.com & gulfcouncil.org
ARS are very wily but they are also curious, so when they make that first pass, make your first shot count! Gag groupers are also very intelligent fish and very plentiful in the Gulf. I always drop out in the sand away from the structure to try not to spook them. Gags are one of the few species that will head out from a reef or wreck and lead to new hiding holes, so don't take a bad shot. Instead follow their path and keep the pressure off, looking for a good shot.
Shoot straight!