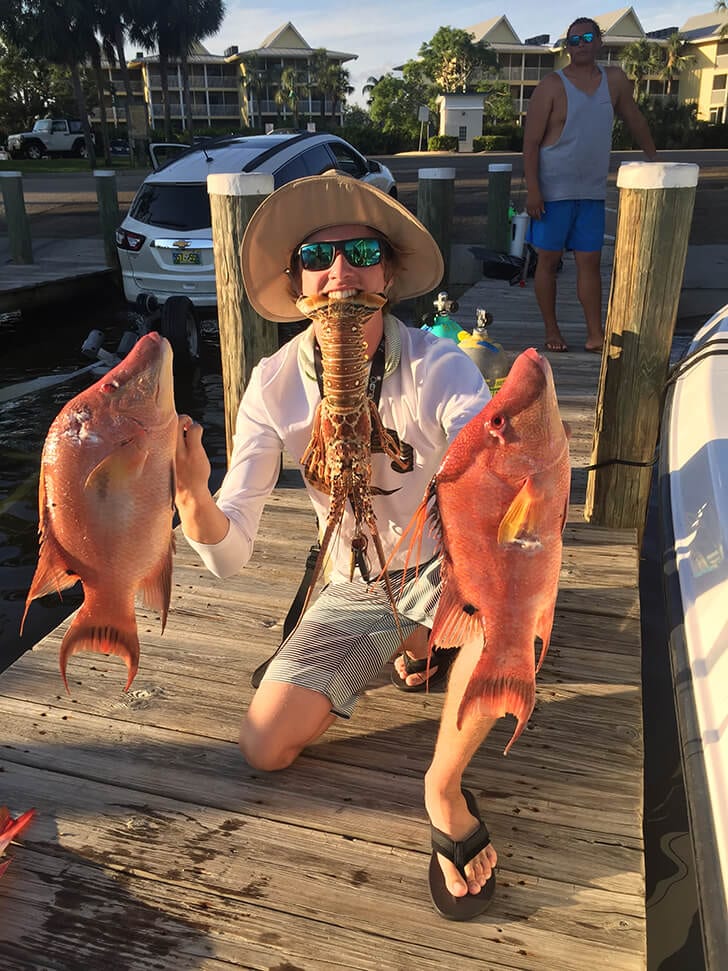 By Capt. Bill D'Antuono:
Big swings of change mean the fish are moving around. It's almost like someone hit the reset button on the Gulf of Mexico. After Irma ravaged the mainland, the fish followed behind it. Cobia have been showing up in numbers and hogfish have moved in as well. Large sheepshead will be covering the nearshore reefs and gag grouper will be around in depths around 45'. Water temps will dip into the low 70's and mid 60's, so prepare yourself accordingly. I chose a 5mm suit with a hood to keep me warm. I also utilize hot water from the motor to keep going all day. Once that air temperature dips into the 70's it's a whole new ballgame.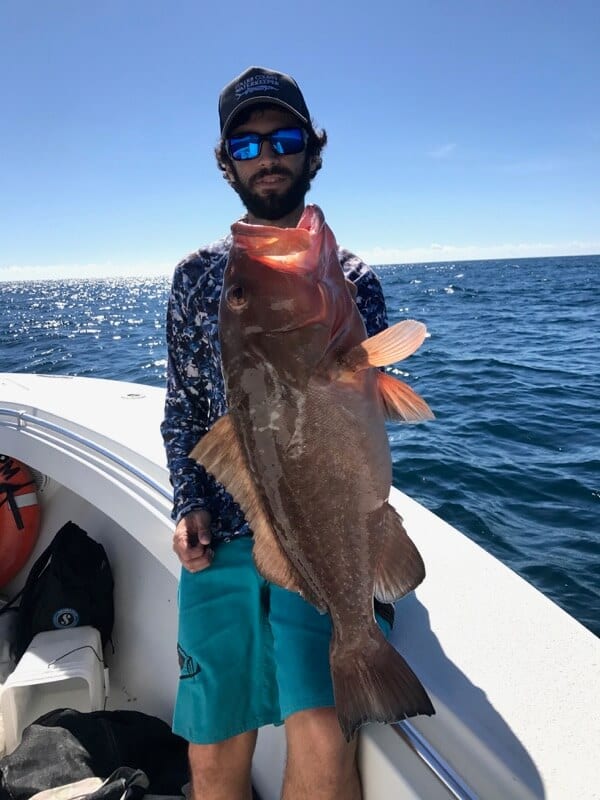 We have been getting what I like the call the 'surf and turf special', hogfish and lobster. Two of the best eating species out there. If you have any red grouper bottom for hook and line, chances are it holds lobster and hogfish. Another fish that hangs out on this terrain is lionfish. My favorite way to cook lionfish is to make some ceviche, it's amazing. These can be deeper dives so nitrox certification is key for the deeper dives and we always dive with computers.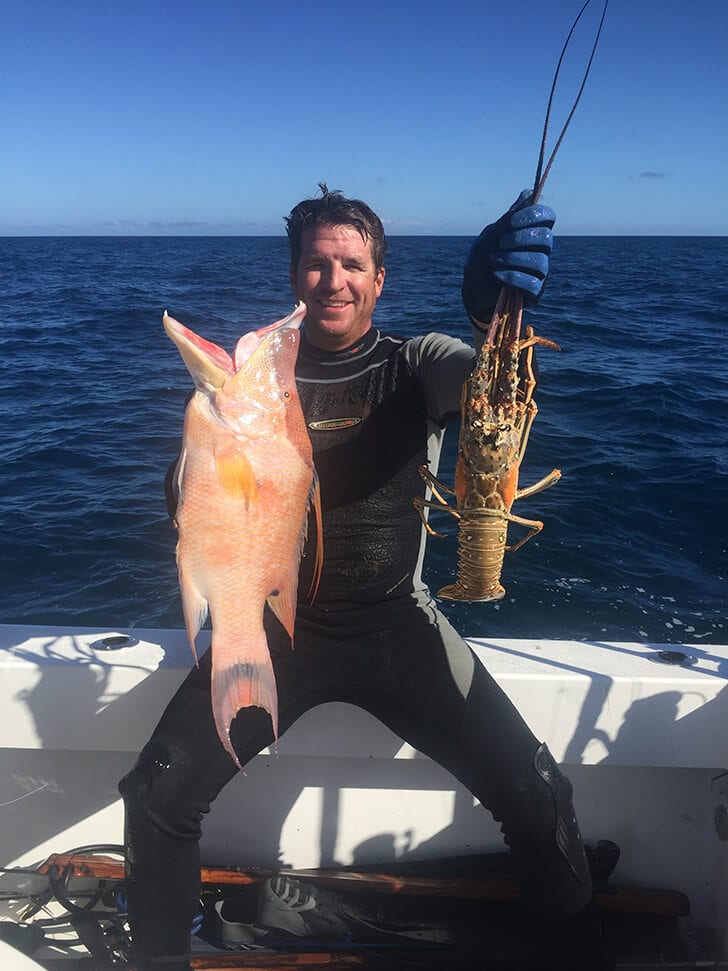 Let's hope for a mild winter as the days and opportunities to get offshore can be limited due to weather. A mild, dry winter would mean fewer releases from Lake Okeechobee, which gives us great visibility closer to shore. I would rather run 10 miles offshore instead of 30 in search of fish! We had one mild winter back in 2015 and the visibility was outstanding and we landed a lot of quality fish within sight of Naples that year.
If you would like to book a charter, I am now running a 30' Contender and going weekly. The pictures speak for themselves! Offshore Naples LLC will put you on the fish or if you would like to do a sightseeing dive there are plenty of incredible locations offshore of Naples. My goal has been to form a dive community locally. Everyone thinks of SCUBA diving in the Florida Keys or East Coast, well, let me tell you, Naples has a lot to offer underwater too.