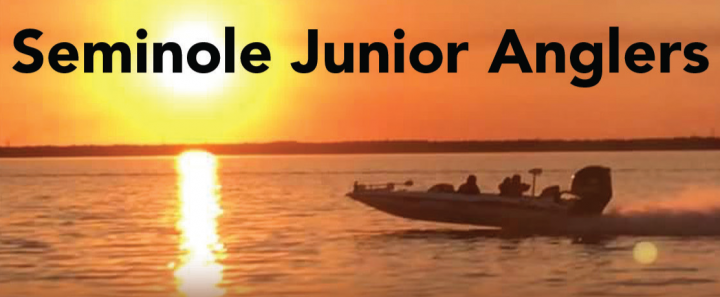 Hello Coastal Angler readers, SJA friends and families. My name is Troy Bennett and I have the honor of helping a talented group of high school anglers participate in the sport of competitive bass fishing. For the second year in a row, Seminole Junior Anglers received club of the year from the Florida Bass Nation high school series.
Our leader Dave Dimaro has stepped down to follow his boys' college fishing careers and I have been asked to carry the torch with big shoes to fill. If you have an experienced high school angler looking to fish the competitive Bass Nation Series, please join us for our informational meeting about the 2023/2024 season. The meeting will take place at 6:30 pm on August 10th at Mud Hole Custom Tackle in Oviedo FL. We are looking forward to meeting new anglers and team captains. For additional questions please feel free to reach me on my cell phone at 321-303-0650.
Our 2023/2024 season spans the state of Florida from south Okeechobee to Palatka on the St. Johns River and even into South Georgia at Lake Seminole. The schedule consists of a tournament one weekend a month starting in September and running through April, with the State tournament taking place in June 2024. In past years, Florida Bass Nation has had over 150 teams competing in both the Junior and High School divisions to make up the largest youth national bass competition.
As far as Central Florida fishing, August temperatures are the hottest all year, and the fish move to deep water or find shade under a dock. Getting on the water early can be a big help to get on the early bite. Usually, it is time to head home around lunchtime before the heat really sets in but if you can stand the heat they will bite throughout the day. Don't forget sunscreen and stay hydrated while on the water as the reflection of the sun can make it even hotter. With afternoon showers look for moving cooler water from creeks and rivers or get offshore in deep cooler water to produce the big fish – even with the sweltering heat.
Seminole Junior Anglers would like to thank all the parents and our sponsors for helping to keep the teens on the water… Coastal Angler Magazine, Airport Jeep Dodge, AFTCO, Huey Magoos, Mud Hole Custom Tackle, Boat Tree Marina, Gumbo Wars, Bitters Bait and Takle, Oakley, Power Pole, Lowrance, Florida Rental Equipment, and of course all our volunteer boat Captains.