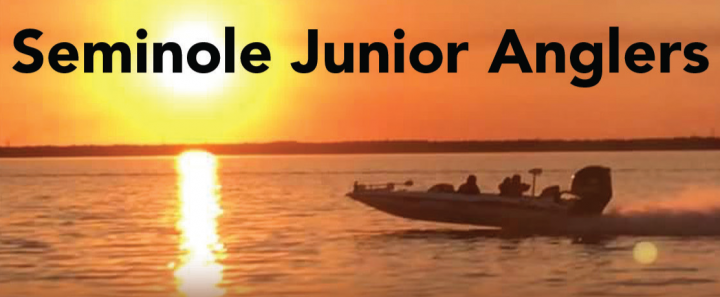 As we kick-off the New Year and the midway point of the season, we are working to prepare for our own big event of the season: the 3rd Annual St. John's River Bash to be held on February 9th, 2019. The primary purpose of this event each year is to raise funds to help pay for entry fees and travel costs for away tournaments including the FLW High School World Finals held on Pickwick Lake, and B.A.S.S. Nation High School Nationals on Kentucky Lake.
This years Bash is a great event with 2-person teams competing in the tournament followed by a weigh-in open to the public held at Boat Tree Marina. The adult event is open to everyone, and even if you choose to not participate in the fishing portion, we encourage the public to come out to weigh-in. We will have raffle prizes and several local vendors set-up. Some of the raffle prizes include: Big Green Egg, Kysek Cooler, Rods, Reels, Boat Cleaning Kits, Life Jackets, and so much more.
Title tournament sponsors this year include returning sponsors Orlando Coastal Angler Magazine, Airport Chrysler Dodge Jeep, and KYSEK Coolers, and new sponsors AOK Networking, All Terrain Tractor Service, Inc., and All-American Excavating. Check out our tournament flyer in the magazine or visit our website seminolejunioranglers.org to learn more about the event, including how to register.
In February, the Seminole Junior Anglers will also compete in two tournaments. The FLW High School State Championship will be held on the Harris Chain of Lakes on February 2nd. The top 10 percent of the field will advance to the 2019 National Championship to be held on Pickwick Lake in June 2019. Last year Seminole Junior Anglers had two teams qualify through top performance in the State Championship, and the anglers are looking forward to having a great showing again this year.
Finally, the anglers will compete in the B.A.S.S. Nation Central Regional event on the Winter Haven Chain of Lakes on February 16th. Thank you to our supporters, boat captains, and sponsors including Instant Insurance who sponsors this article to share the accomplishments of our next generation of anglers.