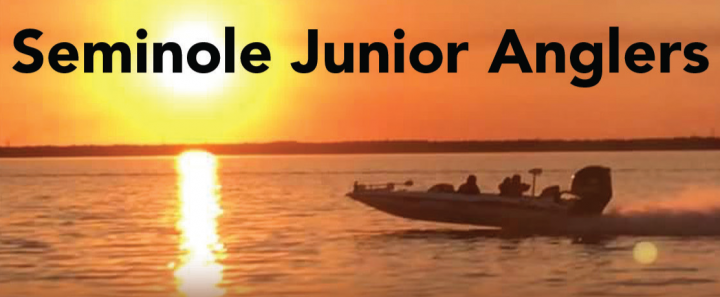 Seminole Junior Anglers are up to their old tricks. Lake Seminole was the second stop of the Spring qualifying tournament for Florida Bass Nation High School. Lake Seminole is in Bainbridge, Georgia. This is an amazing lake and river system. The lake is bookended by the Flint and Chattahoochee River. This lake fishes a bit like our Florida lakes and our anglers dominate these waters nearly every tournament – and we did not disappoint. On Saturday, February 4, 2023, the team of Dalton and Mackenzie Bailey anchored our squad with nearly 17 lbs. of bass (five fish limit). This was good enough for a 2nd place finish. And on Sunday, February 5 our team of Nathan Bennett and Austin Mairena sacked up a nice limit of bass weighing just over 17 lbs. Rounding out a top 10 finish was Kam and Drew Bradstreet and Bryce DiMauro and Bryce Balentine with a little over 13 lbs. each.
Our team is leading Club of Year right now, but many other Florida High School teams are on our tail. We are trying to repeat as Club of Year Champions and trying to win Team of the Year this year too. Florida Bass Nation High School has +/- 175 high school teams competing each month. This trail has some of the best high school competition in the entire southeast.
On another note, we just got the totals in for our SJA Fundraising Tournament on the St. John's River back in February. It was an incredibly successful day for our club. Anglers from all over Central Florida came out to support our club. We had a great day of fishing and fundraising. The team of Thomas Ottrik and Keith Johnson won first place with over 23 lbs. Travis Hansen and Scott Laney finished second with 22 lbs. plus and big bass at 8.73 lbs. All proceeds go toward travel expenses for SJA teams to state and national fishing competitions this summer. The funds raised go a long way to help with our teams lodging, tournament fees, gas, oil, and food for an entire week. We would love to thank Coastal Anger Magazine, Gumbo Wars, Boat Tree Marina, and so many other incredible sponsors for helping us keep our student anglers on the water. We are so grateful – thank you! Coach Dave.