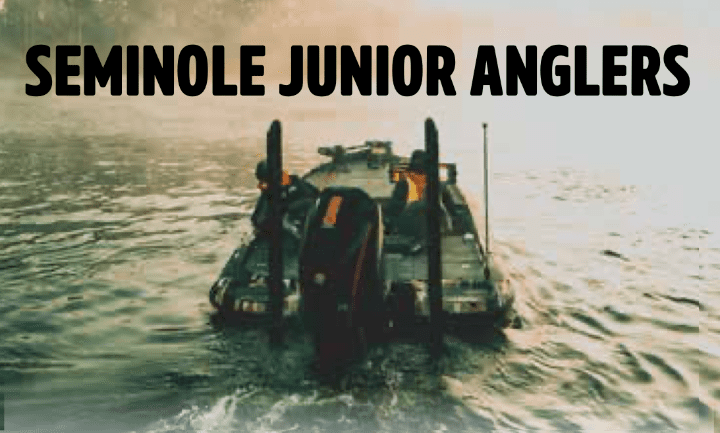 Hello fellow anglers, families, and friends. October was good for the Seminole Junior Anglers as we fished well in our second tournament of the season at the Harris Chain of Lakes, Leesburg. Many would consider this our "home" lake. Yes, we do consider this one of our home lakes. Living in Seminole County we get the benefit of a central location with many lakes and a few tournament lakes close by.
We did have some needed success on Harris as our performance in Palatka on the St. Johns was not what we had hoped for. This was the first tournament with all our teams entered to fish, and all the teams caught fish! Our best finish was by Patrick Bartolotta and Brady Biles, finishing 10th Sunday with 14.83 lbs. Patrick and Brady had a great finish considering they had one small fish at 1:00pm with a 3:45pm weigh in. Nathan Bennett and Carter Burdette finished 27th on Sunday with 11.29lbs. Ben Bracket and James Crews finished 14th with 13.64lbs on Saturday. Our youngest team made up of Hayden Wolf and Landyn Myers did great Sunday with a full bag of five bass at 8.5lbs coming in 54th out of 135 boats.
Tournament bass fishing can be such a mental game. These young men can practice pre-fishing for hours before a tournament with no guarantee the fish will be where they were the day before and if they will bite the same bait presented the same way. To power through the day and stay mentally competitive for hours with hundreds of casts, it takes an athlete. I am very proud of our club, and we are excited for our next tournament in Bainbridge Georgia on Lake Seminole November 4th and 5th.
We could not do this without our sponsors. Our title sponsors; Avid Sportswear, Mudhole Custom Tackle, Accurate Fence, Grove Scientific and Engineering Co, Mulinax Ford, Dave's Hot Chicken, and Oakley. Thanks to all our sponsors and thank you for reading. We hope to see you on the water!
Troy Bennett