By Capt. Bill D'Antuono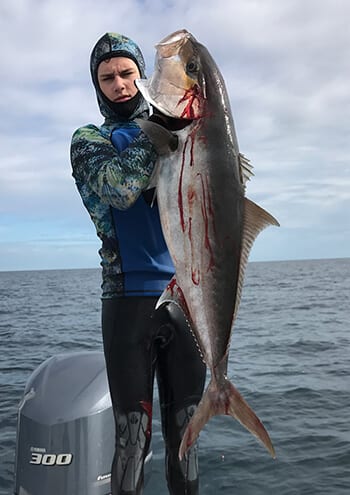 I hope you were able to see me speak at the Naples Boat Show a couple weeks ago.  The topic was Collier County's new artificial reefs and how we as residents can promote them.  I also spoke about amberjack and new regulations taking effect this year.  Winter time is a great time to dive in SWFL.  Cooler temps, better visibility, and the fish seem to be more abundant.  Diving SWFL is all about timing.  Get out when the weather is good, play hooky if you have to.
After diving these reefs over the past year, they are amazing.  On a recent charter, guests saw stingrays, nurse sharks, goliath groupers, and massive schools of bait all on the artificial reefs. All reef sites have five separate drop-zones connected with massive pyramid fish-attracting structures.  Planners worked for years getting permits and making this huge reefing event take place.  Those permits are still in effect for a few more years, so anyone with large concrete material can make a contribution. Make sure to bring a flashlight while diving them.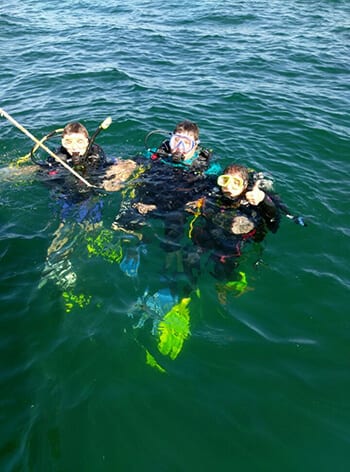 Amberjack season opened in Gulf Federal waters 1/1 – 1/27 and is set to reopen at a future date in 2018, based upon quota.  New regulatory measures went into effect this year with a set plan to increase overall AJ population in future years.  We were able to land a few before the closure.  It's never an easy fight with an amberjack, unless you get a stone shot. Big fish can tear up your boat and passengers, especially with a spear tip sticking out of them.
I have upgraded my dive boat to a 32' Contender rigged for SCUBA fishing, diving and spearfishing.  This year will be a great year for diving in SWFL.  If you have any questions, feel free to contact me. My goal for 2018 is to help grow the local diving community.  There is so much out there and you don't necessarily need a spear gun in your hand to experience it.  Here's to landing big fish in 2018!