By Capt. Patrick Smith Contributing Writer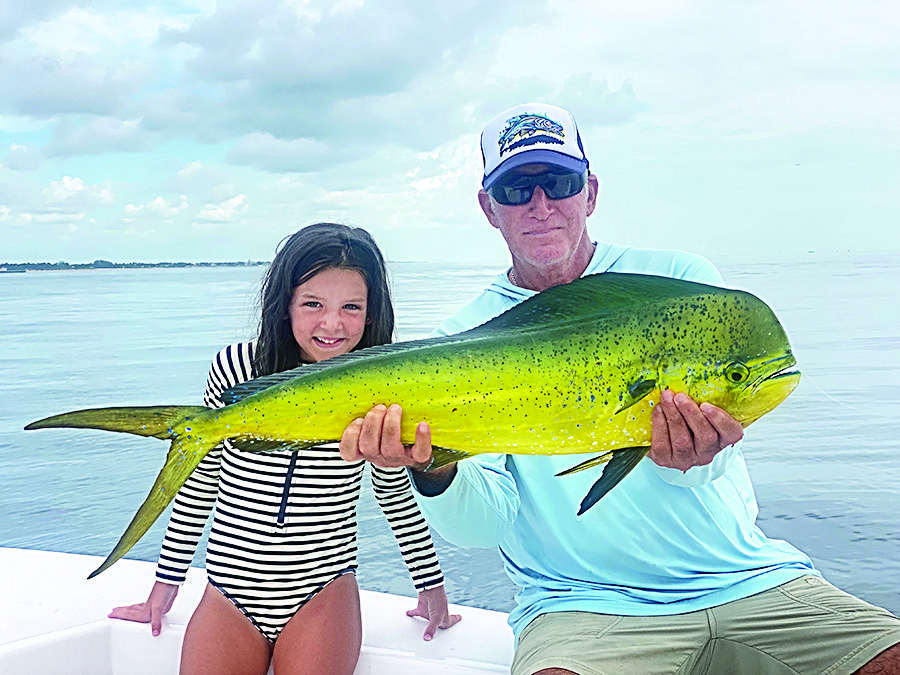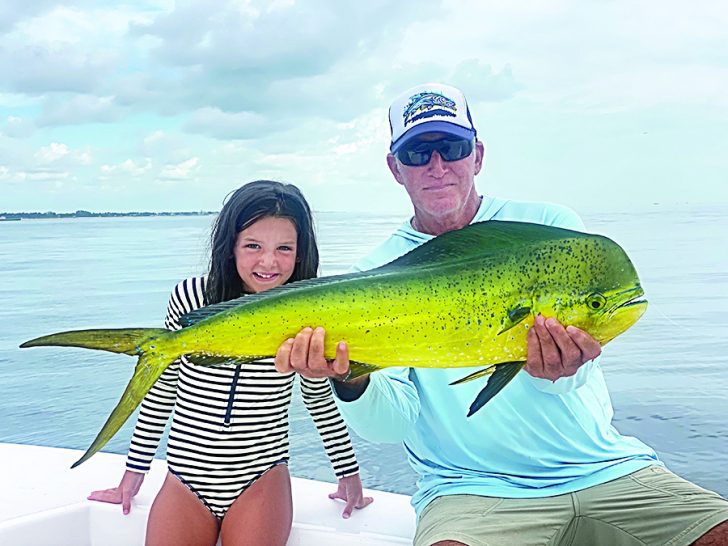 Here we are in September which can be a major month for bait migrations. Everything from the tiny anchovies to big schools of silver mullet should be working their ways down the beach. There's no good way of predicting it other than reports from the north and trying to time the movements which never really works out, but when you're out there and it's happening the action can be mine blowing. Make sure you get up to speed on throwing a cast net and have a reel that can hold a lot of line. The name of the game is match the hatch. If you're cruising the beach looking for schools of anchovies, you'll probably want to have a white gulp tied on with just enough of a jig head to make as long of a cast as possible. Be persistent, work through the schools and you will catch everything from jacks and ladyfish to monster tarpon and snook. I really like having a well full of mullet first thing in the morning because everything eats them. You can bump troll a mullet along the reef and catch sailfish, kingfish, mahi, and just about anything else. After you're done doing that head to the beach or into the Intracoastal and toss them to seawalls or just patrol around the channels. It usually doesn't take long to get tight but if you're not having any luck with the live mullet, it never hurts to put one on the bottom, especially right in the middle of the school. Big fish are lazy and will often pick up scraps as they swim around. The set-ups I prefer are big spinners, 5000 and up with 40 pound braid or 8 foot kingfish rods, 15 to 30 pounds with a TLD or similar conventional reel. My leader is a 60 pound fluorocarbon, tied to an 8/0-9/0 circle hook.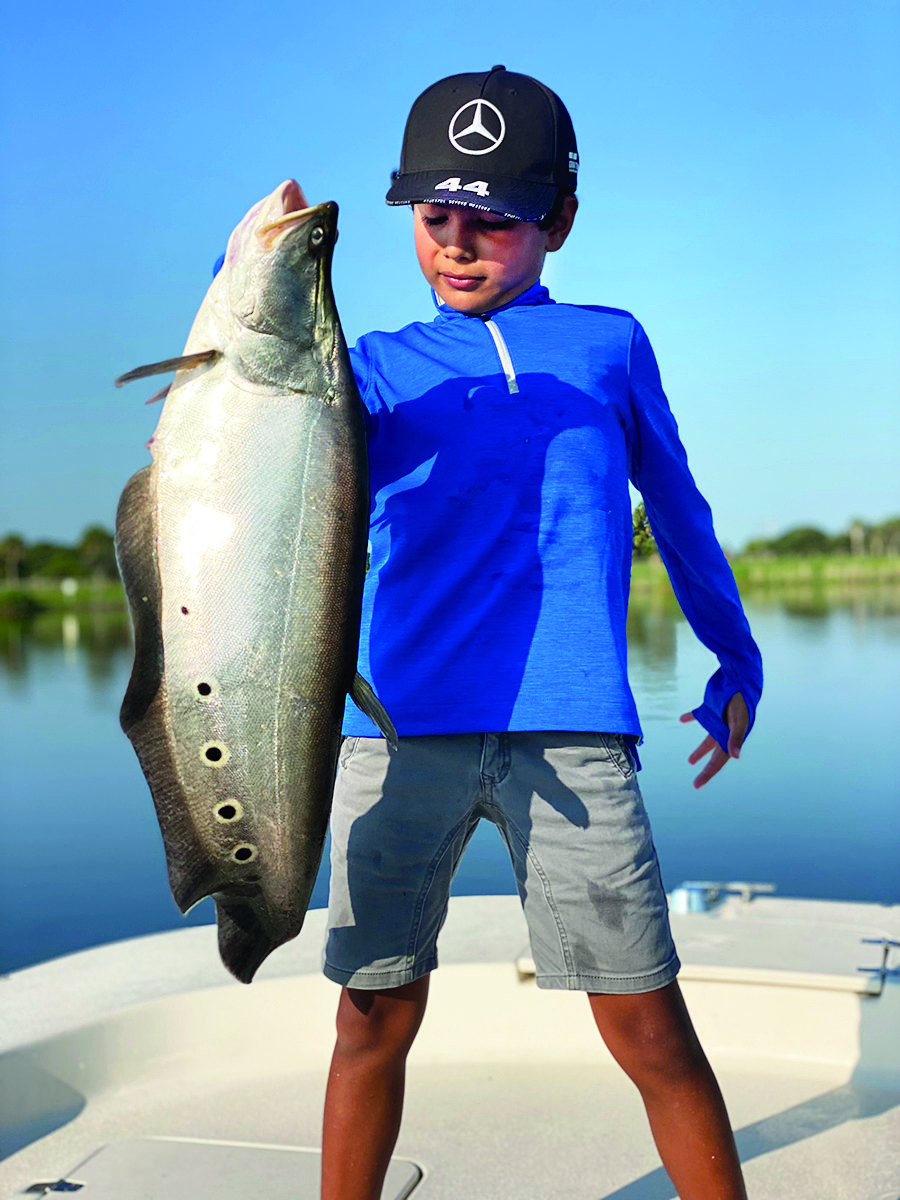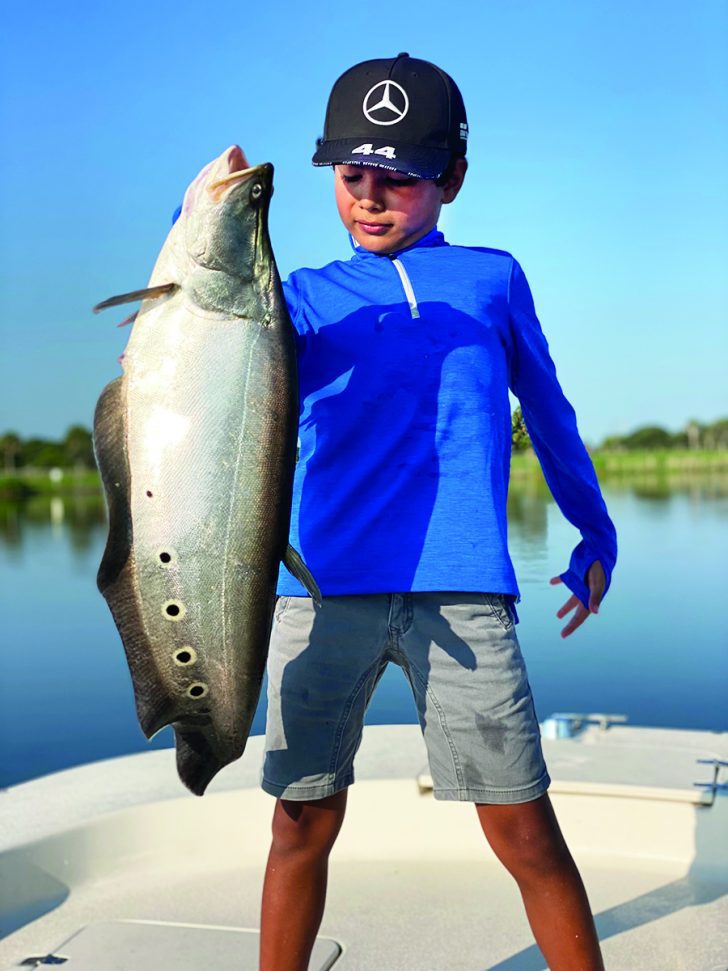 On the freshwater side, we continue to catch fish every day but most of our action is between 7:00 and 9:30 AM. After that, the water is getting into the 90's and the bite seems to slow down like a switch, almost immediately. Early morning topwater action has been great for largemouths. Try fishing Senkos or big worms down deep or skipping flukes under docks.
Capt. Patrick Smith
www.swamptosea.com • 561-503-0848