By:  Capt Roan zumFelde.
Happy New Year!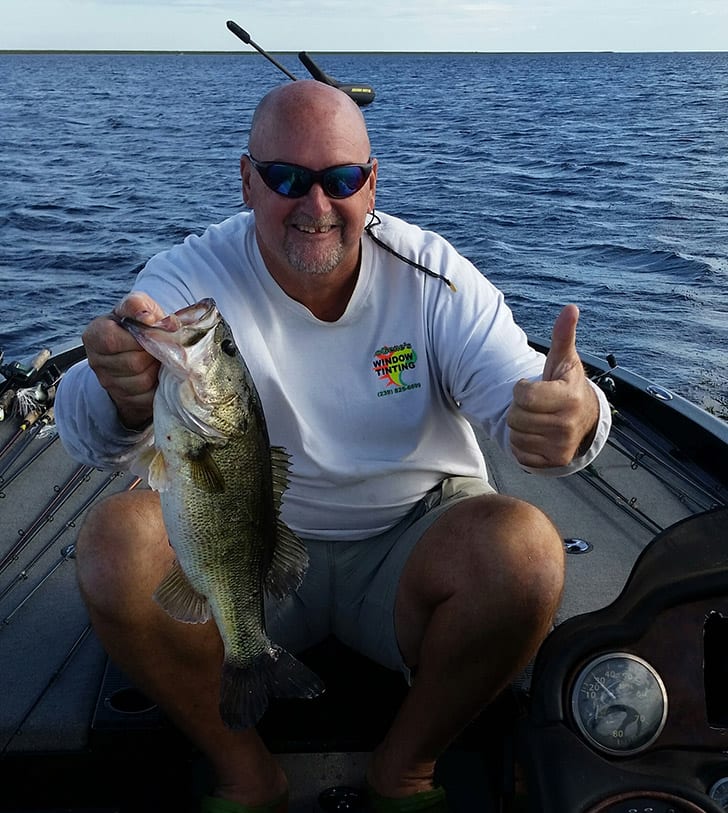 Well, I hope all had a great start to 2018 and we are all well on our way into our New Year Resolutions.  January started out pretty cold so it will be interesting what February looks like this year.  Hope everyone enjoyed another year of the Naples Boat Show.  Thank you to Coastal angler and the sponsors of the boat show for letting me talk to the patrons this year.  I hope everyone enjoyed my talk on freshwater fishing opportunities in Southwest Florida.
Lake Okeechobee
Lake Okeechobee Should be the hot ticket this month, whether you are chasing bass or pan fish like crappie or as many call them specks.  Live Missouri minnows and small crappie jigs work well on the tasty morsels.  Might have to move around some until you find a concentration, but after you catch a few take your time in that area and you will probably load the boat.  Bass fishing this month is usually always very good on the Big O. There should be good spawning activity along with a lot of buck bass running around looking to eat just about anything. Use searcher type baits until you find concentrations and then slow down and put a whooping on them.
Lake Trafford
Lake Trafford should still be seeing great success for the crappie anglers.  Trafford Marine should have plenty bait on hand. If we get some warm weather in February the top water bite for bass should get started on the lake.  Fishing on Trafford this year has been really sporadic, some very good days on both shiners and artificials, but it just seems that you cannot string multiple good days together so far this year.
Everglades Canals
For the Everglades Canals fishing for bass should really start to pick up this month.  Lower water levels and hopefully warmer weather will make the bass and bluegills come alive and the cool February weather will keep many of the cichlids from overrunning you.  I like the Miami canal this month; the high side of this canal will shelter you from winds and this canal seems to be the first to warm up in the winter.  The difficulty in travel to and from this canal reduces traffic on it as well.  If the water temps are low, you will probably have to use small plastic worms and grub type baits, but if we have warmer water temps top waters should work well.
Come visit Mike and me at Mike's Bait House and Indian Pass Outfitters on Danford Street, next to Bayview Park in Naples and we can talk fishing.  We carry a full line of tackle including:  fly fishing needs and both saltwater and freshwater gear, food, drink, and bait.  Thanks and good fishing. Roan z
If you want to contact Capt. Roan z for a freshwater fishing trip or ask any fishing questions he can be contacted at the Shop 239-775-2248 or cell number 239-269-4426.  Check the Web Site www.indianpassoutfitters.com and www.mikesbaithouse.com