by: Capt. Chad Carney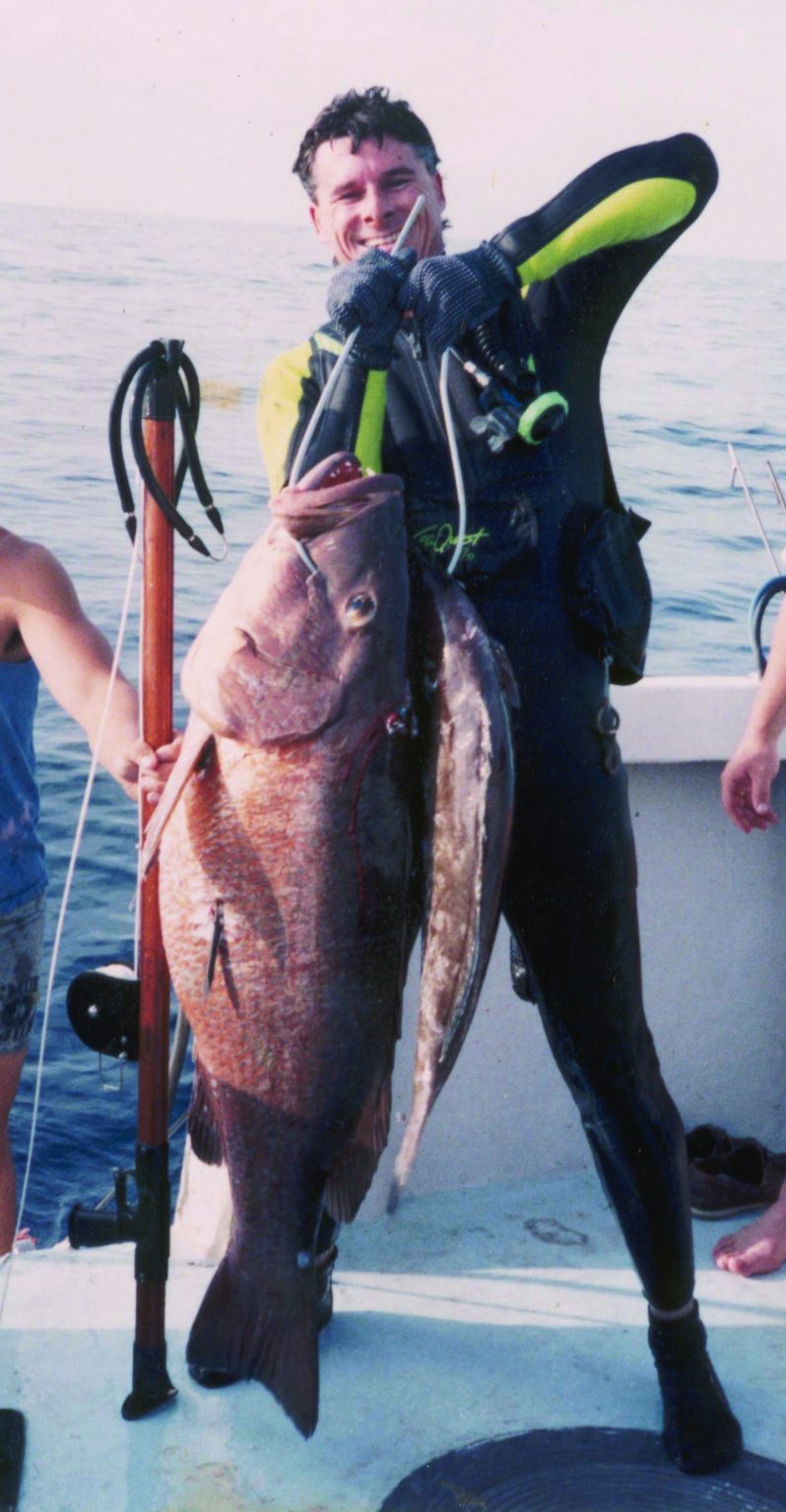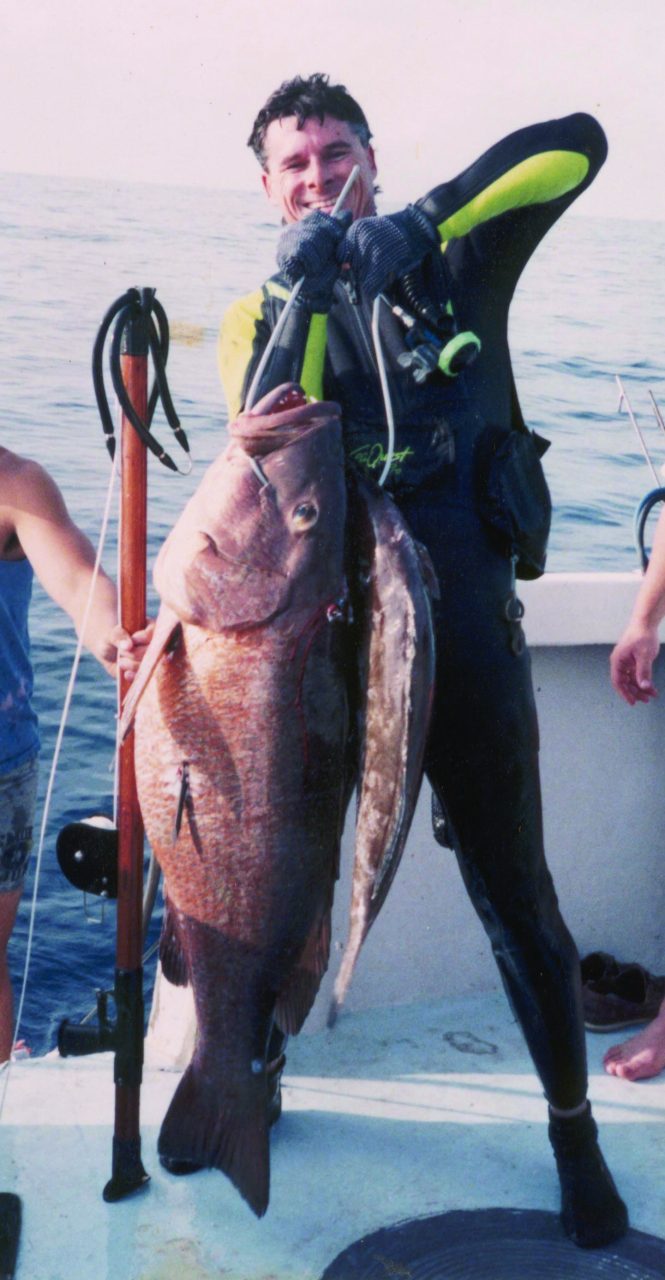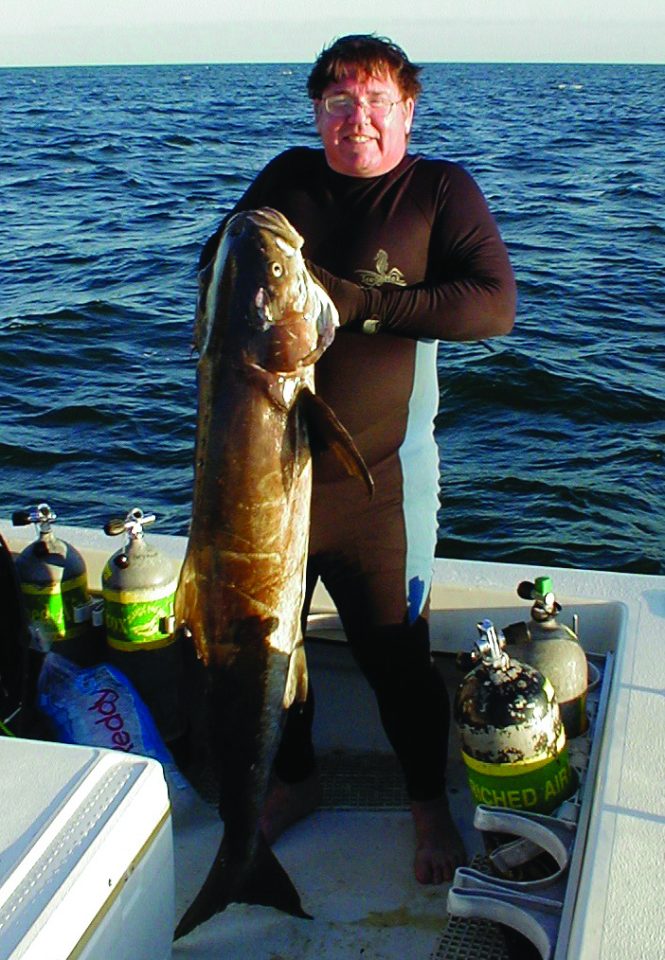 The tour is approximately 99 nautical miles (nm) SW and 108 nm NE, Total 207 nm.
Air Force Radio Tower, T is 36 nm SW from Isles of Capri / Marco Island and is still in Gulf Hogfish Waters. Keep running SW 29 nm to S Tower, it's 85 ft deep & clearer water. Both are good sites for Cobia, AJ's, Permit and African Pompano. The farthest Southwest area is 34 nm more and will put you on some big grouper drop-offs just above the Atlantic Line, and still in Gulf of Mexico waters! This area is 6 to 12 nm wide and about 50 to 55 nm west from Key West Bight.
Heading N about 18 nm is the W Tower, the deepest at 125 ft and clearest water. Besides pelagic fish it has big Mangrove and Mutton Snappers, as well as Carbos. 3.9 nm WNW is the Spot Pack Wreck, 142 ft deep where I shot my first Cubera Snapper at 57#. NE 28 nm lies the Baja CA, and a 256 ft Honduran Steam Ship torpedoed by the German Sub U-84 in WWII, 1942. Spearfishing is getting better as the wreck crumbles, and it is famous for finding bottles, dishes and ampoules. The L Tower is 3.2 nm ENE from the Baja, & the depth is 103 ft. Of the 7 Towers, spearfishing on the L Tower is second only to the W Tower.
The caliber of spearfishing dive sites the rest of the way home drops off substantially and the final run home is NE 53 nm to Capri Pass "2".
Captain Chad Carney Shoot Straight!