by: Capt. Chad Carney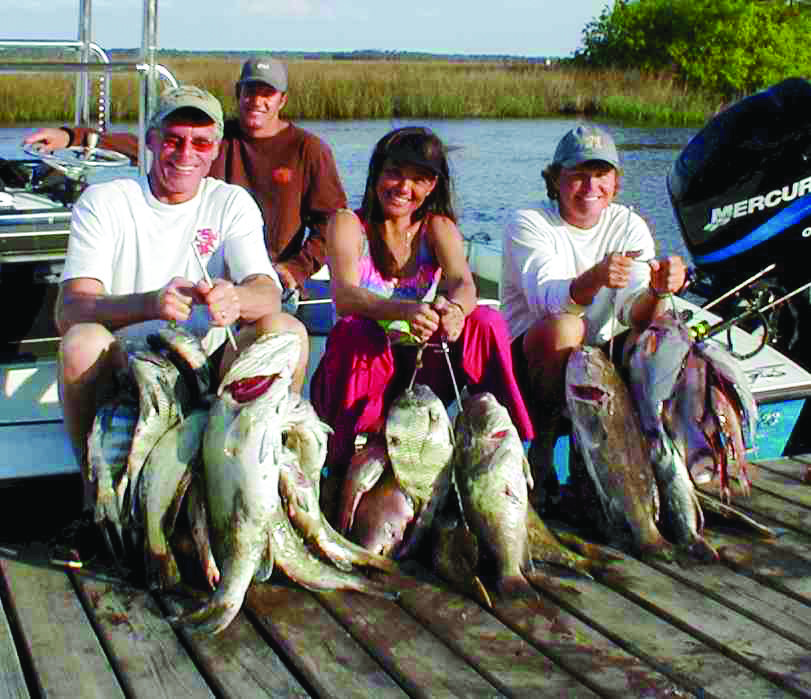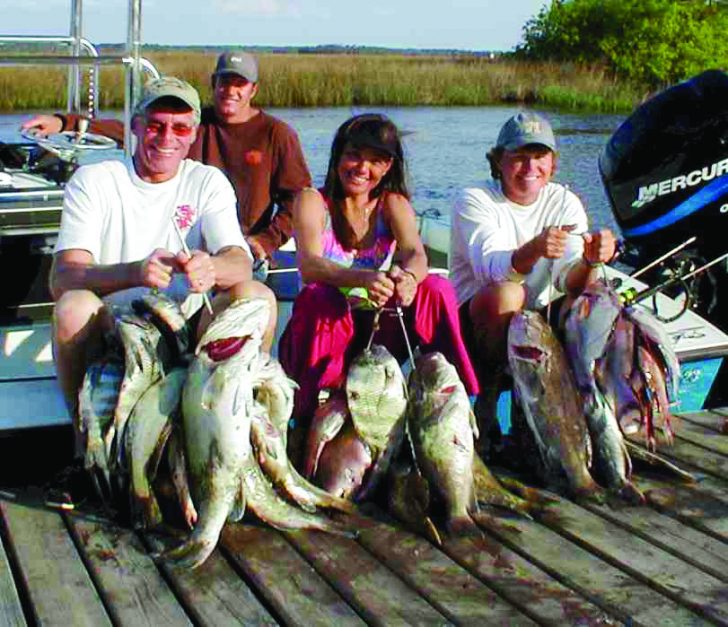 Want to learn to freedive and spearfish? New spearos often think about Southeast Florida where the water is clear in shallow depths, and they overlook the Southwest and Florida Gulf Coast where I grew up. In the early 70's, I started skin diving (much later named freediving) and there was no training. I listened to seniors and soon hit 60-ft. Some seniors built their own boats, found dive sites in 45 to 60-ft with just a compass, and a red flashing bottom finder! No GPS or Loran. They scuba dived and hated donning all that gear to find few or small fish on their drops, so I became their human fish finder! With 20 to 25-ft visibility, I could spot gags and hogfish quickly without spooking them, but my mentors made me leave my gun in the boat while scouting. Then we slayed them! With today's electronics Southwest Florida Captains can return to secret wrecks, sinks, towers, short ledges and potholes with great spearfishing spread all over 100-nautical miles. Southwest Florida has nothing like it!
Scuba training took off in the US, but freediving took much longer. My 1977 National Association of Skin-Diving Schools instructor certification allowed me to teach Skin Diving but only to 30-ft, while advanced scuba allowed to 132 ft. Southwest Florida freediving in shallow needs at least 10 feet of visibility to spot decent fish. Low visibility is better with a line, but 15-20 ft works with a free shaft. I often pull my 50" or 55" spearguns back like shooting a pool cue, with my thumb on the trigger. Always keep your distance from other divers and know what your gun will hit.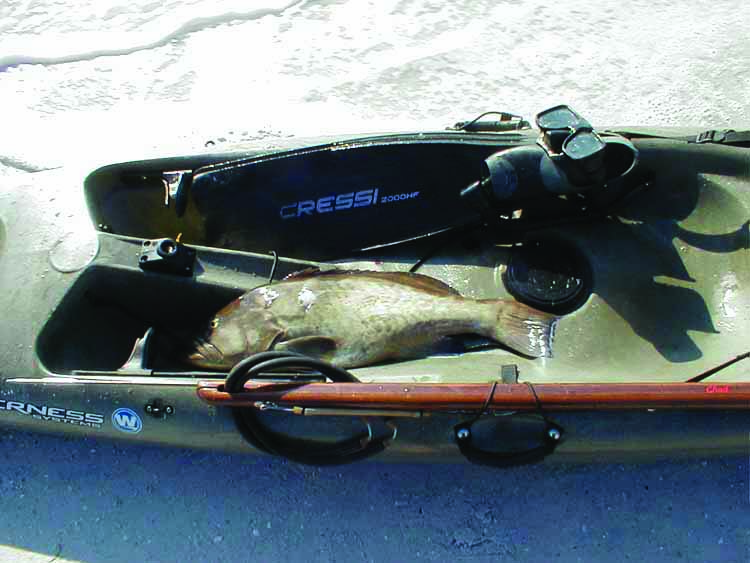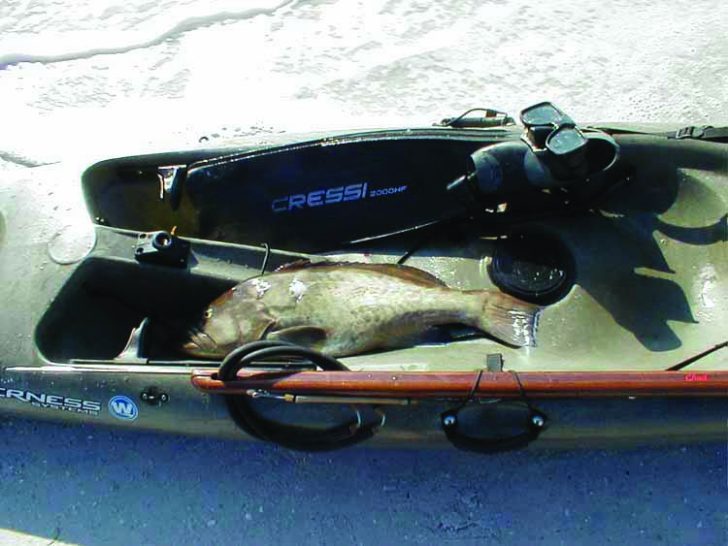 In 1994 Kirk Krack and I both joined Technical Diving International (TDI) and then Scuba Diving International (SDI). Kirk made history in 2000 founding Performance Freediving International (PFI), the first agency in BC Canada and the US. Also, in 2000 I started my company Florida Skin Diver and took PFI's Advanced Course in 2003 and made my deepest free dive to 114-ft. Kirk has trained 23 World Record holders, including his wife Mandy-Rae Cruickshank, Martin Stepanek, Brett Lemaster and Tanya Streeter. He taught celebrities Tiger Woods, Tom Cruise, Margo Robbie, Lindsey Vonn & Woody Harrelson. He trained all the divers in Avatar 1 with Director/Producer James Cameron and again recently for Avatar 2. Recently Krack brought PFI into International Training, joining TDI, SDI, and ERDI.
Southwest Florida is a great place to free dive with abundant quality fish to spear!