St. Augustine Offshore – December Fishing Report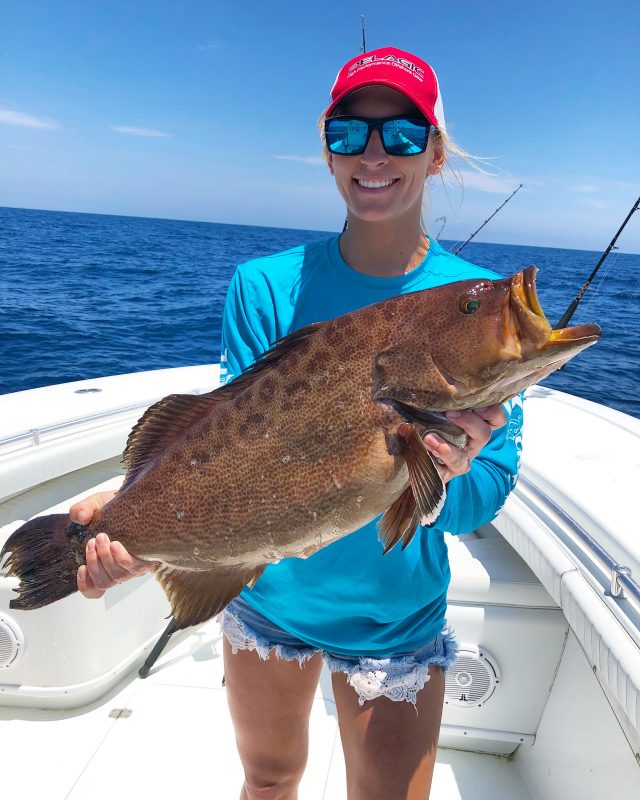 Last Month – Best Bite!
Bad news: This is the last month to catch grouper. Good news: It's the best bite!  So catch a window in between fronts and the grouper rewards will be great! Bottom fish are fattening up for the winter and at present everything except Red Snapper are open to recreational anglers.  The near shore wrecks and reefs will hold plenty of Gag grouper and Black sea bass. Fat fall Cobia will be arriving and the time between Thanksgiving and New Year's is the peak. I like to jig for Cobia and use 4 to 8 oz. jigs depending on the current. A good method is to drift a spot with a couple of anglers working jigs from the bottom up through the water column. Unlike Amberjack Cobia like a slower presentation and I often tip my jig with a whole squid. There will also be Cobia taken by anglers fishing live baits on the bottom for grouper, a spot or pigfish are my favorite but they will also eat grunts. Live sardines work very well but the Red Snapper bites will be an issue so I stick to the larger baits. Triggerfish, Vermillion snapper, Red porgy, Scamp and Gag grouper will be biting in the offshore depths from 21 to 28 fathoms for anglers who are able to make the longer runs. Remember all grouper species are closed January through the end of April, so now is the time to get after some grouper.
On the trolling scene Sailfish, Wahoo and Black fin tuna will be moving through chased by cold fronts and falling water temperatures. I have had double digit days on all three species in past December's. Depending on the water temperature I normally work the shelf edge. Anything above 72 degrees is good.
Let's Go Fishing!
Captain Robert Johnson