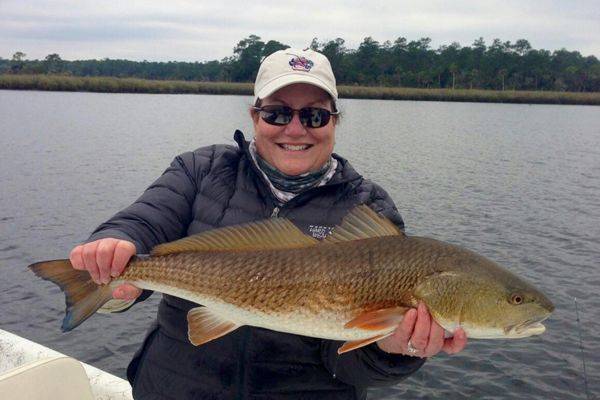 By Captain Mike McNamara
Here we go! April fishing is here, and warm temps are finally on the way. The last frost is gone, and water temps should reach that magic mid 70 mark this month. That means I hope all your gear is serviced and the boat is tuned. The fish are returning this month to Apalachee Bay, and they will be hungry!
Sometimes a forecast is made by past experience, but not really the case in my situation. I know some people. My people live a few hours south of St Marks. Those people warm a few weeks faster than we do. Those people say, Look Out! Here comes more bait fish than they have seen in a long time. Behind the bait is a ton of hungry fish. From Spanish mackerel to cobia, the southern migration north is in full swing!
Speckled trout fishing will continue to be hot, around the rocks and oyster bars. This month we will add a billion pinfish to the flats, and those trout will start to scatter. This month is the beginning of "crack a cork" month. The west flats will be a great place to start.
Redfish have been schooled up all winter, but this month they will start to spread out. Look for smaller groups to hang on bars and rocks east of the lighthouse. Topwater will be the ticket to locate these hungry predators this month. I have become very fond of the Skitterwalk in bone.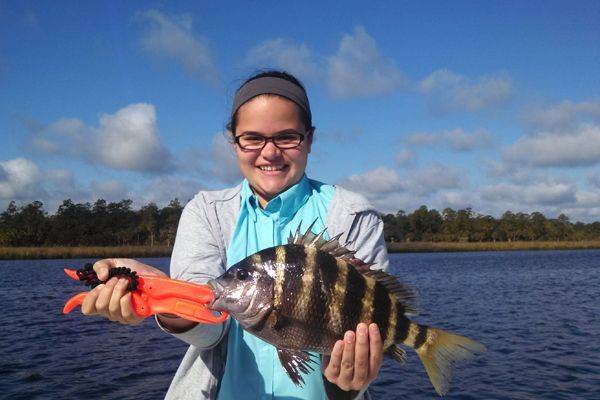 Cobia will return this month! The public reefs will hold fish, and the farther from shore you are, the bigger the fish. The giants will get a little closer as the month goes by. A jerk bait will catch them, almost every time. Remember, cobia like to chase. Keep the jerk bait moving and tease them into a strike.
I've heard reports of huge numbers of Spanish mackerel headed this way. There is no better way to kick off the spring season then hearing your drag screaming all day long. Look for schools of hungry fish chasing pods of bait this month. Add six inches of metal to a flashy lure, and enjoy.
We fought for our right to fish grouper in the Big Bend, and the FWC provided us with a mini season. It starts April 1st, and I expect some really nice gags to be caught in less than 20 feet this month. There is no better way than trolling a deep plug to find these big fish. It sounds delicious. Thank you FWC.
Remember, the GUIDE SHOP is OPEN with everything you need to go catch fish! The latest fishing reports, and kayak rentals rigged to fish are ON SITE and READY. We are booking guided trips this month by skiff or kayak! Stop by or give me a call/text if you need to catch a fish.
Captain Mike McNamara
Stmarksoutfitters.com
redfish@stmarksoutfitters.com
call/text 850-510-7919