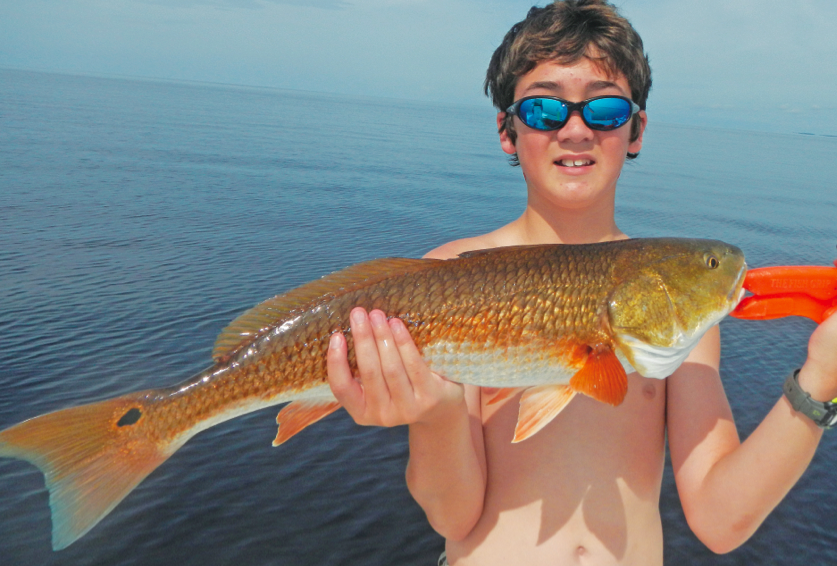 [dropcap]J[/dropcap]uly is here and it is hot. Good thing for fishing folks, we were expecting hot. The thing about catching fish is, it is much easier with predictable patterns. I can deal with hot just fine, as long as it remains hot. It is the seasons when predictions are a shell game. July is not that month. This month we can expect hot and expect fish looking for relief from the heat.
Although the water temperatures remain lower than usual due to the huge amount of rain this year, the trout bite will still change this month. The evidence of rainwater is in the black stained waters that still have a hold on most of the area flats. If the water starts to clear, the water temperatures will also rise, moving the trout either in or out. Strange but true, our trout have two directions to flee the heat in our area. First is to move to deep water, or at least areas with deep water close by. The second is back into the creeks and rivers because our rivers and creeks are mostly spring-fed. These spring-fed creeks will hold trout all year. The heat will have us bouncing more deep water in search of trout this month. Bouncing a gulp shrimp combination will catch fish.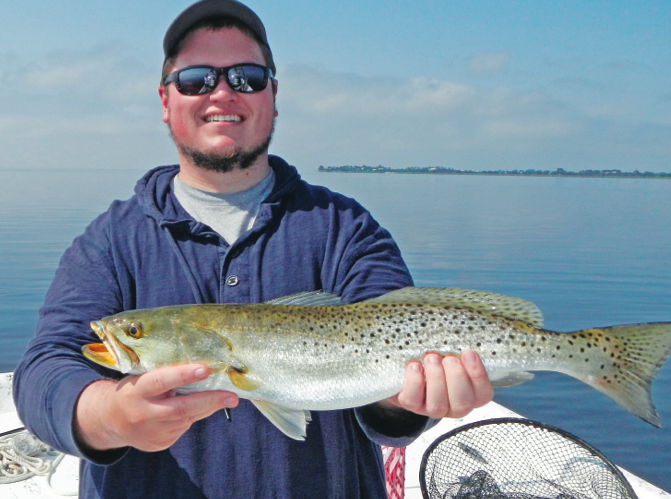 The redfish have finally started to spread out a bit. They remained schooled up a little longer this year but can now be found scattered across the rocks and oyster points. Summer is about early topwater action. Work the rocks and oysters with walk-the-dog baits in bone or white.
No doubt about it, the cobia have settled in for the summer. We have seen many fish in the 20 to 30 pound range caught last month and there will be more to come. Every shallow reef will be a potential hot spot. Be patient and let the fish come to you. Hit the reefs and throw heavy jigs and sink live bait.
Pinfish is a great choice. Hang tight and be ready when they show up boatside. Have a jig and an extra pinfish ready to toss.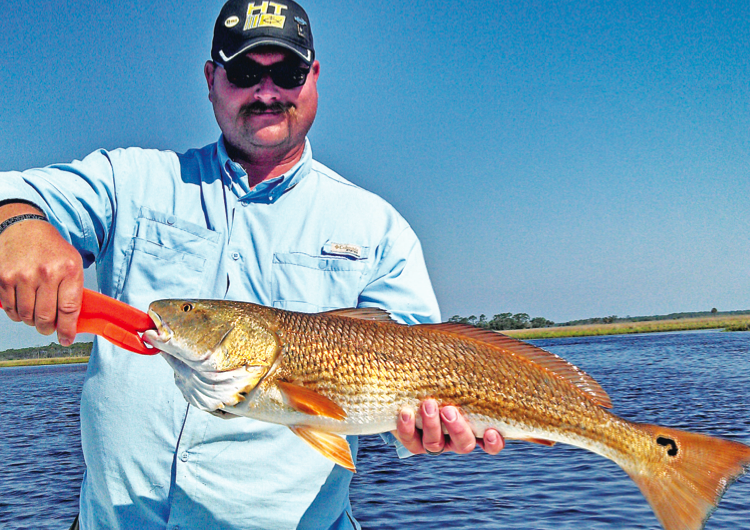 This month there should be an influx of tarpon. Look for rollers around all area sand bars. Both the east and west flats have sand bars that allow shallow feeding and deepwater channels. The key is to find the correct tide that they will be feeding. When feeding they will hit the shallows and long casting them may be an option.
Not much of a scallop report this month, maybe the water clears and August is better. Meantime, back at the Guide Shop, we are booking charters. Give us a call if you need a day on the water. Summer is the perfect time to bring the kids. Check out the new St Marks Outfitters web site for more information. Call/Text/Email—Capt. Mike McNamara