STEINHATCHEE July Fishing Report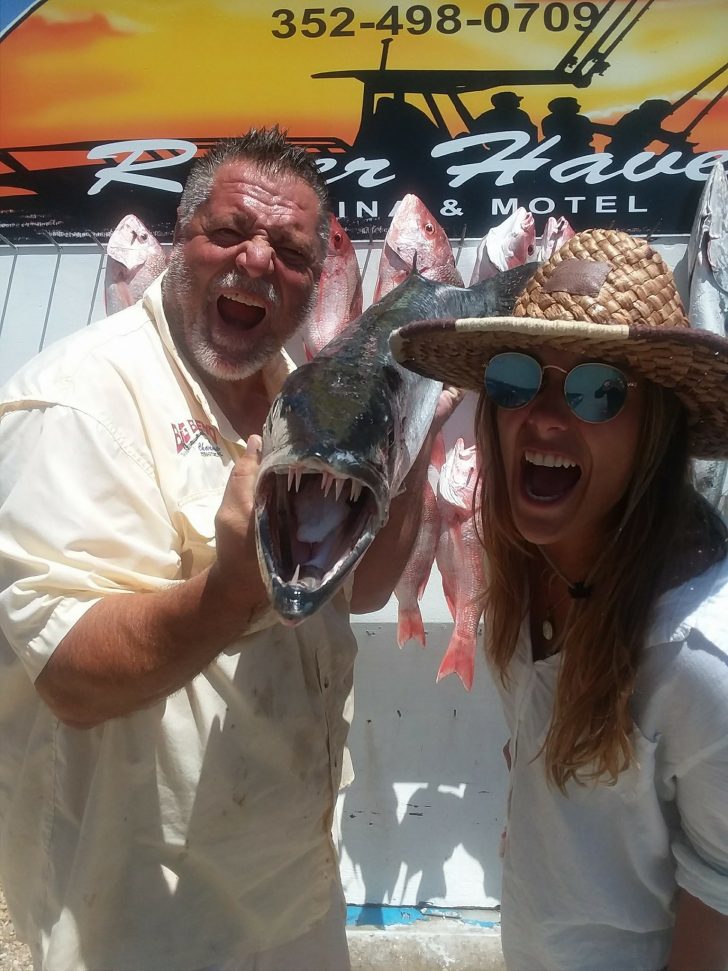 Offshore fishing off Steinhatchee, is in the red.  Red snapper are so abundant, they inhibit the grouper bite.  Red snapper limits are collected, minimum boat length being twenty-one inches, not including legal regulation, sixteen inches fish released, within forty-five minutes.  Only  "good" red snapper are kept, unless a shorter is gut hooked.  The process takes less time than a play-through of your favorite CD.
Frozen bait will do the deal, But, the best bet is live bait; especially free-lined, regardless of depth.  The biggest snapper, rise in the water column, and take the free swimming pinfish.
In regards to pinfish, pigfish and such, don't buy those from a marina; rather catch those bait fresh yourself.  Bought bait is often small, trap rashed, cannibalized and thus lethargic.  The bait will not display a normal predator/prey response.  The normal escape response triggers bites.  I believe anglers want fish to bite their live-bait.
To successfully catch live-bait, simply use light-weight trout gear, rigged with a split shot, eighteen inches above a thin wire bream, hook-baited with a bit of squid or a couple of Gulp waxies (available at Steinhatchee Bait & Tackle Shack).  The Gulp baits don't have to be iced and will be successful on other fishing trips.  Bait collection takes less than an hour, and is well worth the time.  Furthermore, large live-bait will incite a grouper to take the bait far better than any frozen baits.
Kingfish are available for those willing to put forth the effort of trolling.  Also, a wire harassed live-bait pitched off the stern, may lead to a surprise while snapper fishing.
Florida snapper and seabass fishing has been very good in forty-two feet over live bottom.  Some of the largest Florida snapper have come aboard quickly, using squid along with seabass.  If that ain't a fish-fry, what is?
Inshore guides told me trout and red fishing has been excellent.  That was said two days before scallop season.  If you're planning on going flats fishing, go early in the morning or late in the evening, to avoid the throng of scalloping boats that will rip across your drift.  Flat fishing is different in Steinhatchee during scallop season.