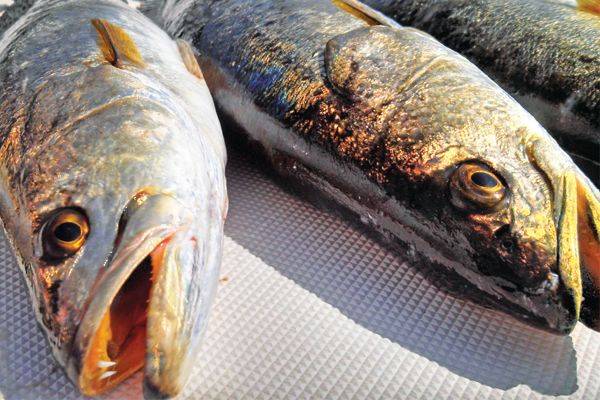 [dropcap]M[/dropcap]ay is here and the fish are hungry! It has been a slow start to the year, as spring was extended well into April. What that means for St. Marks fishing in May: now is the time. May provides the most fishable weather of the year. Look for blue sky days and calm winds throughout this month.
If redfish is your thing, then this is the month to blast them. They will be on the prowl this month. As the pinfish return to the flats, the redfish will be in full eat mode. This is the month to heave topwater baits as far as you can, and walk them back slowly, side to side. The clacking sound made by most topwater lures will get exploded on by these fish. Check all nearshore rock piles and points, east of the lighthouse. A slow incoming tide is best.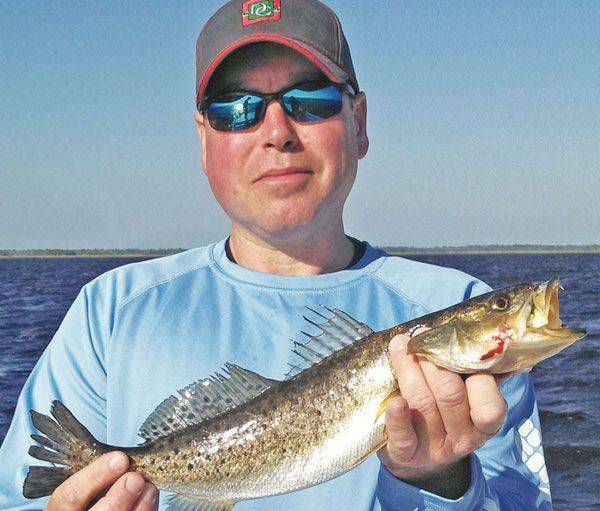 The trout bite just turned on in late April and should continue through May. As the grass grows longer this month, look for trout to spread across the flats. This makes for primetime drift fishing. Find a cracking cork, and tie three feet of leader to a 1/16 jig head. Put a plastic paddletail or shrimp imitation on, and crack away.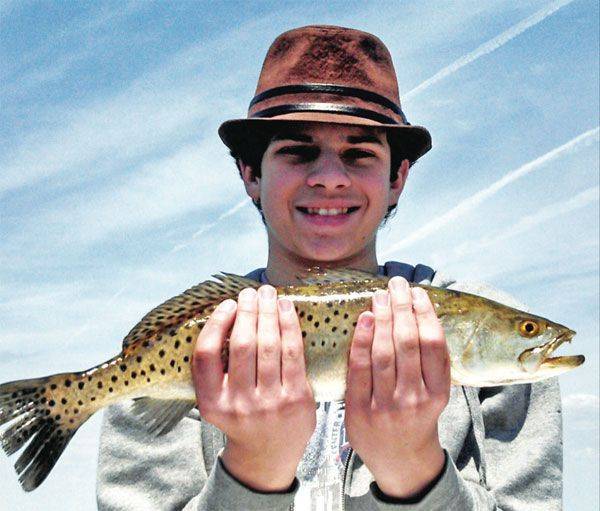 The mackerel and bluefish have been hanging around for a few weeks and they will be working bait balls all month. Keep an eye on diving birds and splashing water. Throwing silver spoons and Gotcha jigs will catch them. Throw and retrieve as fast as your reel allows.
Cobia will return to the flats this month. It is time to carry a heavy spinning rod rigged with 40 pound braid, and capable of throwing a jig or pinfish 30 yards. Both will catch fish, just remember to tease your cobia. They like to pounce like a cat for their food.
Grouper is open in state waters in Wakulla County this month. State waters extend to 9 miles from shore, and there are plenty of hungry gags inside this boundary. Check with FWC to be sure of your regulations and boundaries. Trolling Mann's Stretch 25's will locate structure and put dinner on the table. When you find your hot spots, bottom fish with cut mullet for best results.
The Guide Shop is open and we are booking trips every day. We have a full retail shop with everything you need to go catch fish. If you get a day off and need help catching a fish, give us a call/text/email. The skiffs are loaded, and the kayaks are rigged. The bite should be absolutely fantastic this month.