by: Capt. Billy Norris
Summertime is in full swing here in Southwest Florida!  The days are hot, and the afternoon rains can throw a wrench into some of your fishing plans, but overall, it is a great time of year for fishing!  Right now, both the backwaters and the nearshore wrecks/reefs have been producing fish.  In the back, there has been an excellent snook bite.  Bait of choice this time of year is certainly pilchards or threadfin herring.  Bait has been tricky lately in the Bonita area, as most of the schools are sitting offshore in a little bit deeper water where the water is a little cooler.  There has been quite a bit of bait in close, but it is very small and almost unusable.  However, in a few months that hatch will be fully grown, and our beaches should be covered with choice gamefish size offerings.  Redfish have also been active in the back and this time of the year it is incredibly hot by the afternoon, so try to target reds in shaded areas with moving water.  Patience is the key this time of year, and waiting on fish can be very productive.  For summertime redfish, I like to use a cut bait like a chunk of ladyfish or mullet.  Rig it with a circle hook and just enough weight to get it to the bottom and keep it in place.  Again, you will have to have patience, but it definitely pays off.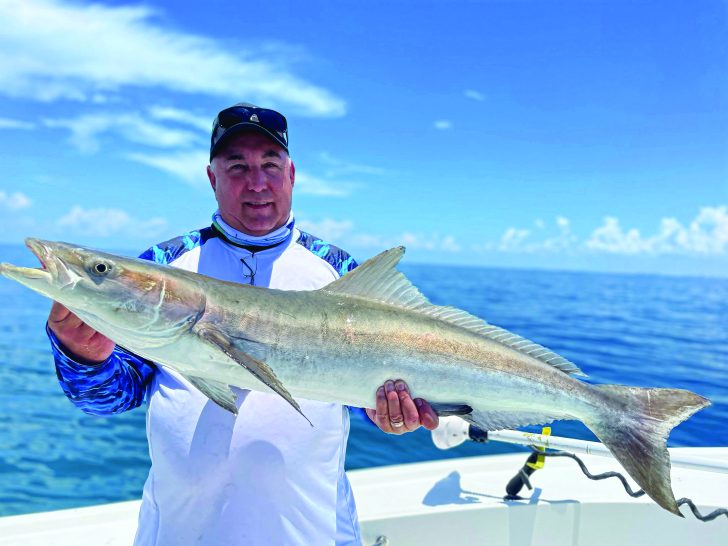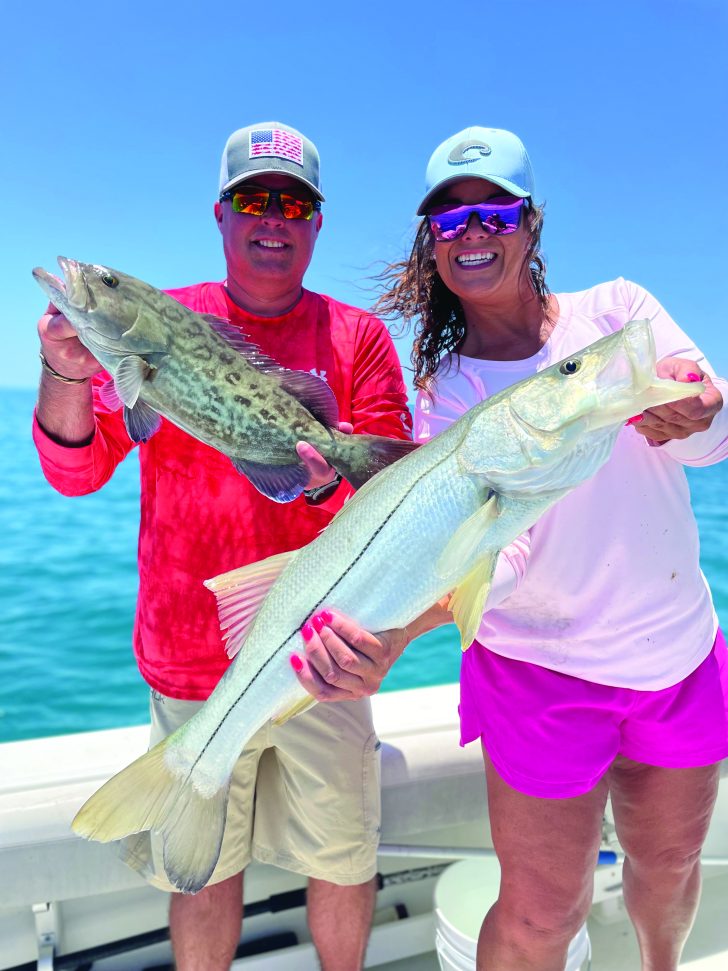 Offshore has also been great fishing and the wrecks have had big snook and cobia on them.  Although there are not a ton of them, there are some quality fish out there right now.  The mangrove snapper bite has turned on as we reach our summertime fishing.  I like to use a light leader and cut thread fins or sardines for them.  It has been the normal to limit out on mangroves on most trips lately.  The beaches also have a variety of drag-peeling fish cruising the shores.  There are large schools of spanish mackerel and jack crevalle crashing baits in 20-30 foot of water all the way up and down the coastline.  As expected, the predators have followed the spanish, and there are tarpon and a seemingly endless supply of sharks of all kinds in our coastal shallows.  Fishing has been great, buy make sure you stay hydrated, get out there early and catch some fish!