By: Capt. Chad Carney
Want to shoot bigger and better fish? But you and your friends don't have a boat, or an experience to find fish? Spearfishing charter boats are rare these days, but here's what to look for to find a good one.
First avoid big slow boats packed with dive students or hook & liners… known as "cattle boats." The Keys & SE FL are full with them, running 1/2 day AM trips close to a pass or inlet, so they can rush you back & pick up their double dipper – $$!  3/4 & full day trips are the best values.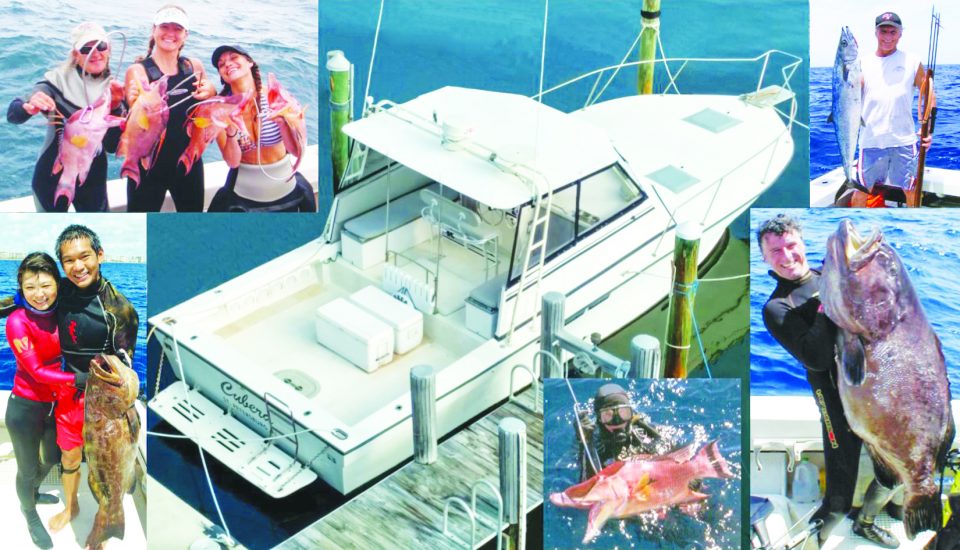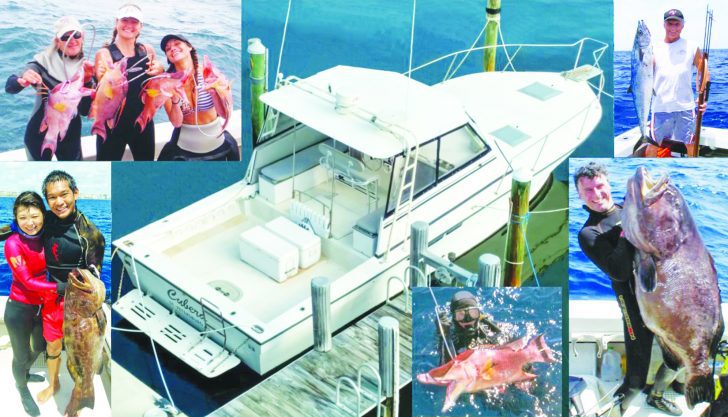 Look for a 6-pack charter boat (6 passengers max.), with an owner/captain/spearo & a dive instructor is a plus. Liveaboards are even better & more comfortable. In the SW Gulf it takes about 12 naut. mi. to reach 45 ft. depths & 15 ft. visibility. Run 18-20nm is better about 60 ft. deep & 20-30 ft. vis. The best is 45 – 55nm still about 120 ft. deep & possible 40-50 ft. vis.
Boats need spray shields, sun & rain tops, & padded seating for everyone. Space for gear bags, tanks & gun racks, a dive platform & ladder, & big fish coolers!
My dive boat "Cubera" is a 36 ft. x 13.5 ft. express sportfisherman 40 ft. LOA & carries 6 divers max. 3/4 & full day trips, or 4 divers for liveaboard trips Fridays – Sundays. I run out of Isles of Capri. (Just North of Marco Island.) But I'm repowering a 2nd time & hope to be up in spring 2023. See OffshoreNaples.com Capt Bill 239-269-5728 – 32' Contender.