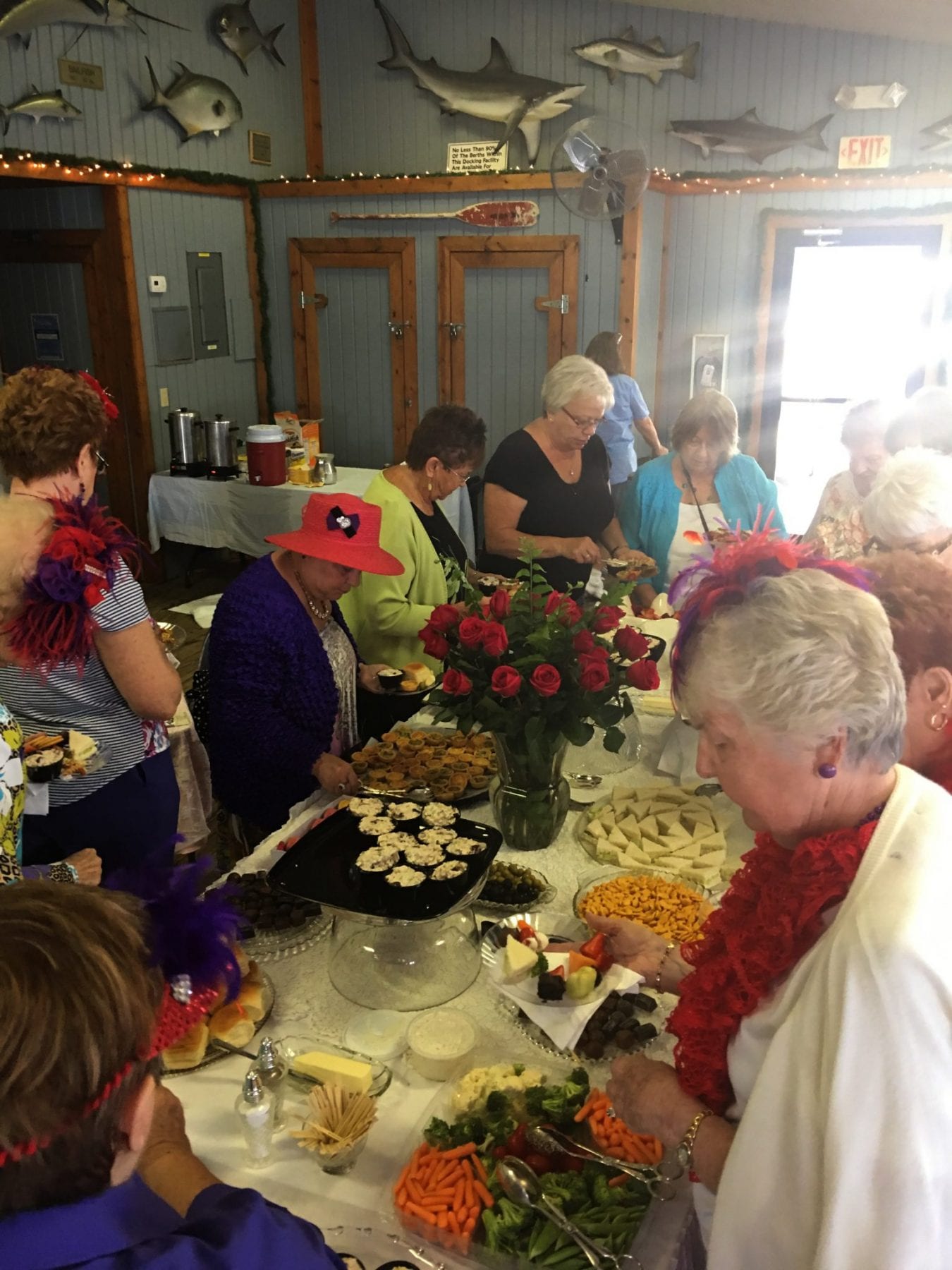 Amidst the picturesque sailboats, boat docks and pelicans, the Ostego Bay Foundation Annual Tea by the Sea and Fashion Show Fundraiservis set for Saturday March 3rd from 11am until 1pm at Bonita Bills Waterfront Café, 700 Fisherman's Wharf.
The Tea and Fashion Show has been enjoyed by many residents and visitors to Fort Myers Beach for over 13 years! The vintage high tea menu includes tea, buffet lunch, savory dishes, and pastries complimented by fashions of the season all for a mere $25 per person. There is very limited seating, so make your reservations early by calling 239-765-8101. Don't forget to wear your favorite vintage hat!
Joanne Semmer, President of the Foundation said "We appreciate the support from the local community and participants to help keep our educational programs funded and on track.  The Ostego Bay Foundation Inc. returns the investment back to the community in the form of educating and informing community leaders, hosting marine science internships, and inspiring young people in our neighborhood of marine sciences."
Proceeds benefit the Ostego Bay Foundation, Inc. Founded in 1991, the Ostego Bay Foundation Marine Science Center is a self funded 501(c)(3) nonprofit organization. The mission of the Ostego Bay Foundation, Inc. is to promote the understanding, preservation and enhancement of our unique marine environment through education, research and community involvement. The Foundation provides interactive educational experiences to encourage stewardship of our natural resources. Visit http://www.OstegoBay.org to learn more about the foundation, or call 239-765-8101.