By: Capt. Billy Norris
Well, another month has gone by here in Southwest Florida, and fishing continues to be great!  The weather has remained typical for this time of year, and some of our wintertime staples have showed up in good numbers.  The wind has been primarily blowing out of the east, so we haven't had to take too many days off due to weather related issues.  It's a great time of year with mild temperatures making for great days out on the water!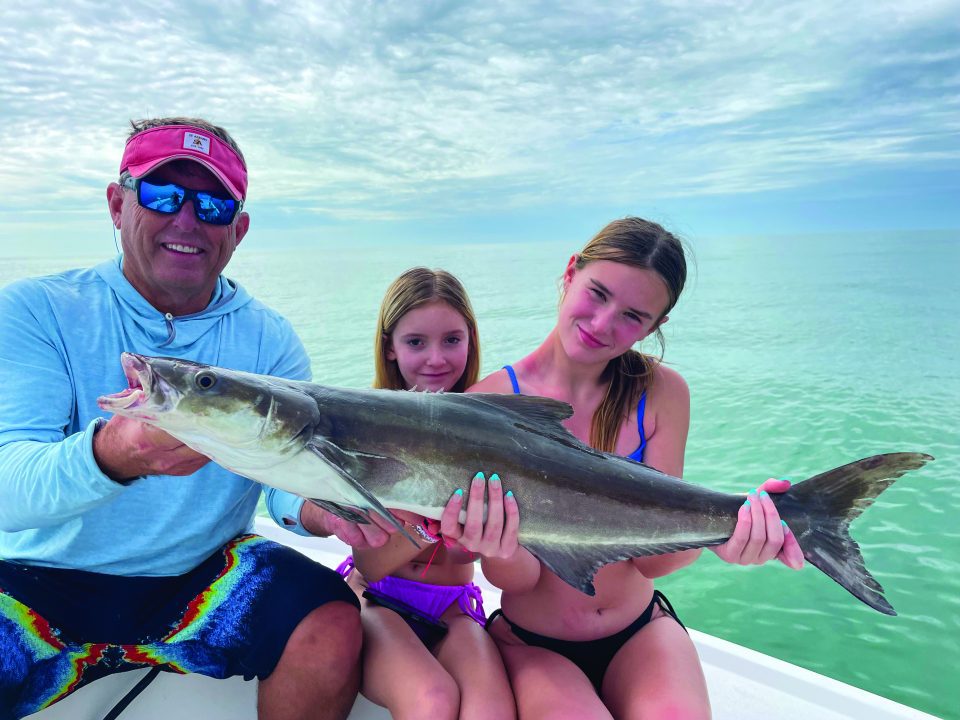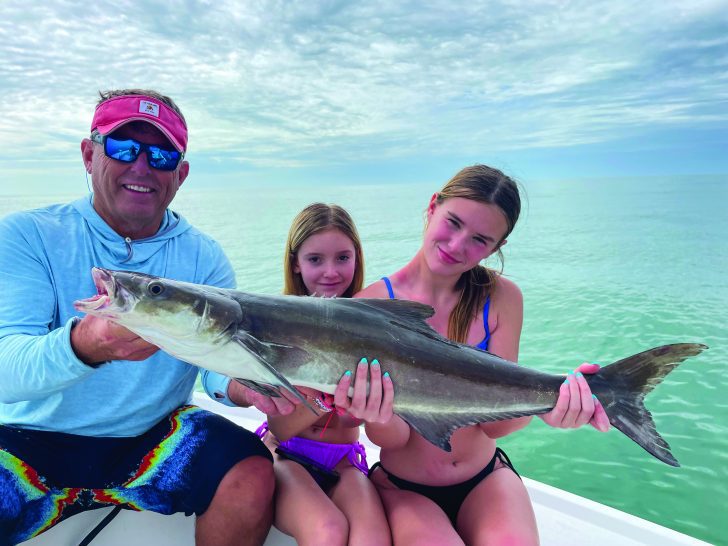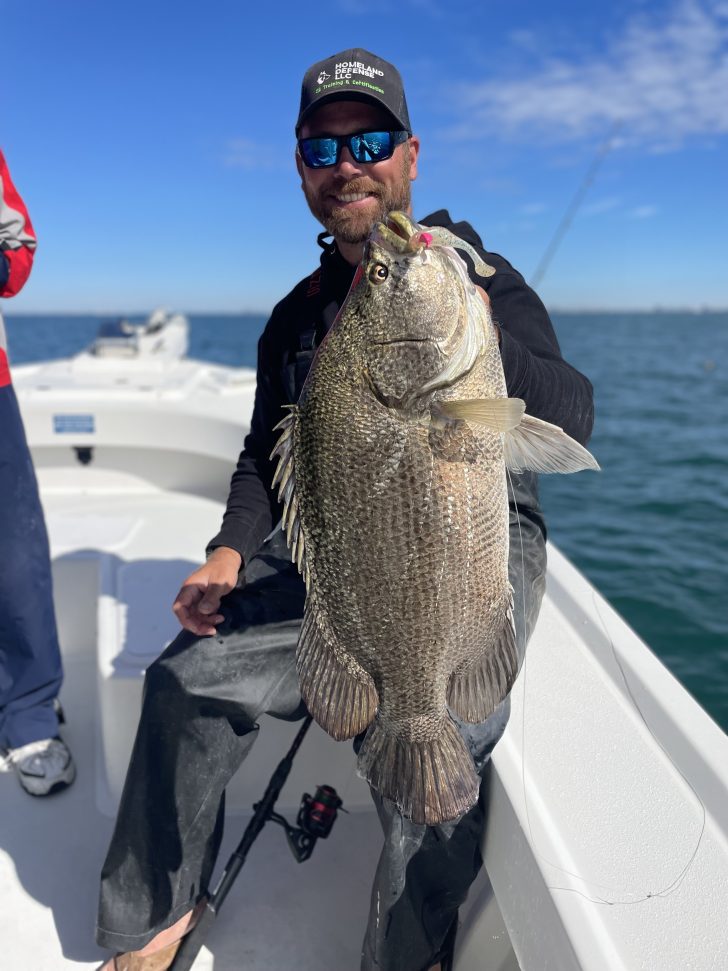 The bite has been good pretty much across the board.  Up and down the coast there are massive schools of pilchards, threadfins, and other baitfishes drawing in predators.  From shore to a few miles off, we have been catching sharks, little tunny, large jack crevalle and a variety of other predatory fish.  There have even been a handful of tarpon schools showing up, which is uncommon for this time of year.  By venturing out to some of the nearshore wrecks and reefs, we've had some stellar days limiting out on cobia, snapper, grouper and more.  Gag grouper have still been active over the course of the last month since the water has held relatively steady at around 70 degrees F.  Although their season closed January 1st, they are still a lot of fun to catch and will definitely put a bend in your rod.  Cobia have still been popping up all over the place.  This past month we caught them on every type of bottom imaginable, from reef to wreck to live bottom.  To increase your odds of running across cobia, chum heavily and use a variety of bait presentations.  I like to have at least three different setups going, a high line, bottom rig, and something mid-range.  This way, if they do wander towards your boat, they will be presented with something regardless of where they are in the water column.  Snapper and sheepshead have also made an appearance.  Again, heavy chumming will bring them up into your chum line, and drifting baits towards them using "yellowtail crusher" jigs and long, fluorocarbon leaders are your best bet.  Permit are here as well, with some solid fish being brought on board.  If you luck out and get a flat enough day, you can sight fish them by spotting their sickle-shaped fins protruding from the water.  And, of course, a local favorite, tripletail, are here!  This year has been a little bit slower than years past when it comes to finding tripletail, but what has been lacking in quantity has been being made up for in quality, with some big doormat sized fish being caught.
We are still recovering from Hurricane Ian in the community, but the waters are just fine.  The State of Florida has done an excellent job of moving nearly all of the debris from the water and mangroves, and most of the boat launches/marinas in our area are back open.  The weather is great, the water is pristine, and the fish are biting so call today to book your trip with Pale Horse Fishing Charters!