November has arrived and man does it feel great outside! I'm sure you guys are loving  the  cool dry air and finally getting a break from the heat. This is a great time of year to take advantage of this perfect weather and get on a hot bite while there is still an abundance of bait and fish to be caught. The days are becoming shorter, bringing the water temperature down significantly. With the rapidly cooling water temps, you can expect most fish to head south or push into the bays. This is a prime time to target your favorite game fish from your kayak, so call in sick to work and get out there.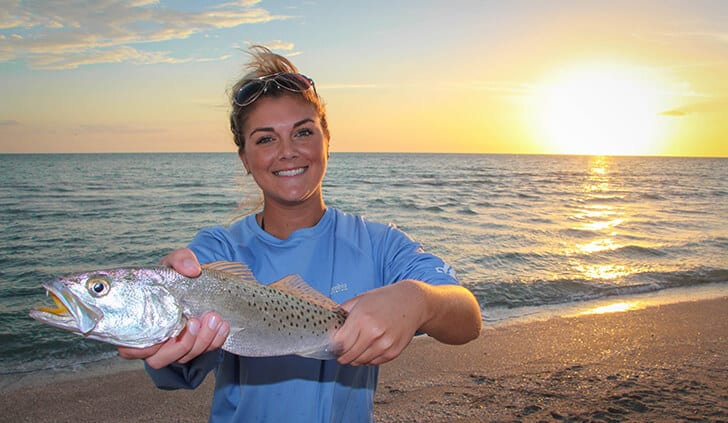 The first cold fronts of the fall will start pushing our way in the beginning of November. Pay close attention to the weather as the cool dry air and high pressure is going to slow the bite down. After the front pushes through the bite usually returns to normal a few days later. Fishing the warmer days is going to be the most productive so plan accordingly.
Kayak fishing in the bays will yield a mixed bag of game fish this time of year. Most folks will be after redfish, trout, and snook, as they will be eating huge portions to fatten up before winter. Redfish will be all over the oyster bars and throughout the mangroves. Look for deep holes and choke points as these fish will be looking to ambush bait fish there throughout the day. You can find plenty of trout on the flats or in the inlets. A live shrimp put in front of their face will always get a bite and they are more than willing to eat artificials. It's always fun drifting the kayak slowly across the flats and watching your rods get slammed. If it's the snook you are after try casting close to the mangroves and any type of structure around the inlets.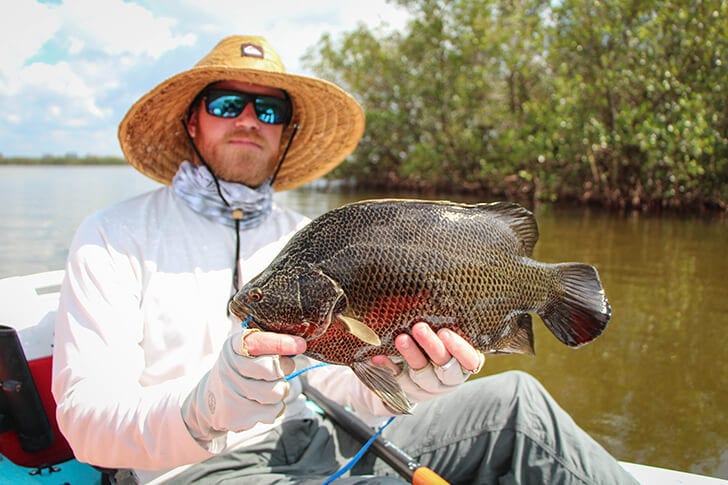 As the water cools off fish will be lathargic and moving at a much slower pace. When the water dops into the low 70s make sure to slow down your retrieve and carefully pick and choose your lures. Gold spoons work great or you can tie on a D.O.A shrimp, which will be hard for them to resist. If you are fishing with live bait,  a great way to get more bites in the cooler months is by adding on a popping cork. As you retrieve your bait, give your rod a quick twitch every 6 seconds to rattle the popping cork and entice more fish to your bait.
If you are interested in learning more kayak fishing tactics and techniques come join us on a guided kayak fishing tour. Good luck out there!
by Brent Bensmiller