by Billy Darby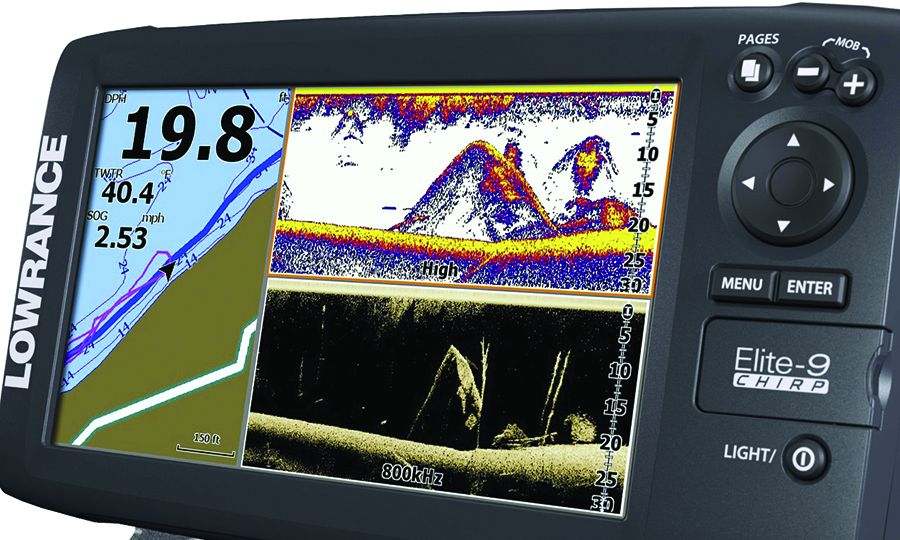 When Bob Rice ask me to contribute to The Angler Magazine, my question to him was, "what do you need?" His answer was to provide some how-to information to our readers. The single question anglers ask me about the most is "Can you help me set up my depth finder?"
My friends buy a new unit and ask me to help them install it. Where do you put the transducer? The transducer must be installed in a position that allows undisturbed water to flow from under the boat hull directly to the flat surface of the transducer, no gaps, perfectly level to the hull but slightly tilted looking forward about 2%. Any deviation from this "must" creates air bubbles which sonar can't penetrate. Mounting your transducer on the first step leaves an air void when planed off, and your only transducer to water contact is when idling. Even this creates a disturbance that prevents ultimate performance.
Some boat styles force you to create a platform of fiberglass or a special bracket to install your transducer on. If you elect to install your transducer in your hull, allow a professional to do so, especially if it is a side view style unit, and even this compromises the unit's ability to see clearly. Your unit must be mounted in your scope of reading vision, about the same distance from your eyes as a comfortable reading distance. Your unit will give you intimate detail of terrain, structure, schools of prey and the predators when adjusted properly, and if can't see this detail, why spend big bucks for exclusive features?
Feature adjustments are for your eyes only, and only you can select the best color scheme, sensitivity settings and ranges of desire, etc., and the list goes on. Countless times my customers have exclaimed about how clear and detailed my screen is while traveling at planing speeds, and my answer to that is that my unit and transducer is set up correctly.
Time spent on the water or in your garage studying your instructions, pulling up how-to articles on the web, time spent on the water without any fishing gear available, is quality time. If you have a good buddy with a unit comparable to yours, ask for some advice. I have spent untold hours trying to help others, and others helping me, to obtain a 101 degree in enjoying life.
       Billy Darby is a professional guide on Lake Eufaula. He can be reached at imfishing4u@windstream.net or 229-768-2369.