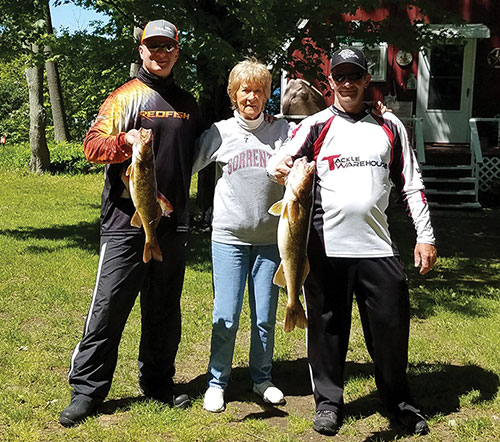 By Michael Sorrento
Optimisim and positive attitudes are what anglers up and down the St. Lawrence are working through as they navigate record high water levels, dock damage, and unpredictable floating impediments as the 2017 fishing season is now completely underway.  Yet as mother nature (and Lake Ontario projects) throw in obstacles, the most thoughtful and determined anglers are finding their way to the exciting combination of gamefish that only the St. Lawrence can offer.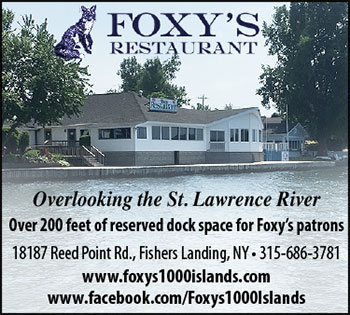 Northern pike have bounced back this season.  This predator(below left) was caught throwing a 5" jointed perch colored Rapala suspending stick bait.  Walking this type of bait with periodic pauses gives the "slough shark" something to hunt down and attack.  As well, walleye have just started to make their way into the river.  Although deeply suspended (20-40 feet) these keepers were caught trolling a Purple Demon Reef Runner 800 and Rapala deep-billed swim bait respectively.
The two Sorrento brothers of course left numerous bags of fresh walleye fillets for their grandmother Norma Sorrento (Owner, Sorrento's Shady Oaks) of Oak Point.  Be safe on the river, previously seen islands and rock piles are just slightly under water.  But take the obstacles as a challenge and enjoy every minute of the majestic St. Lawrence River.