by Keith Hudson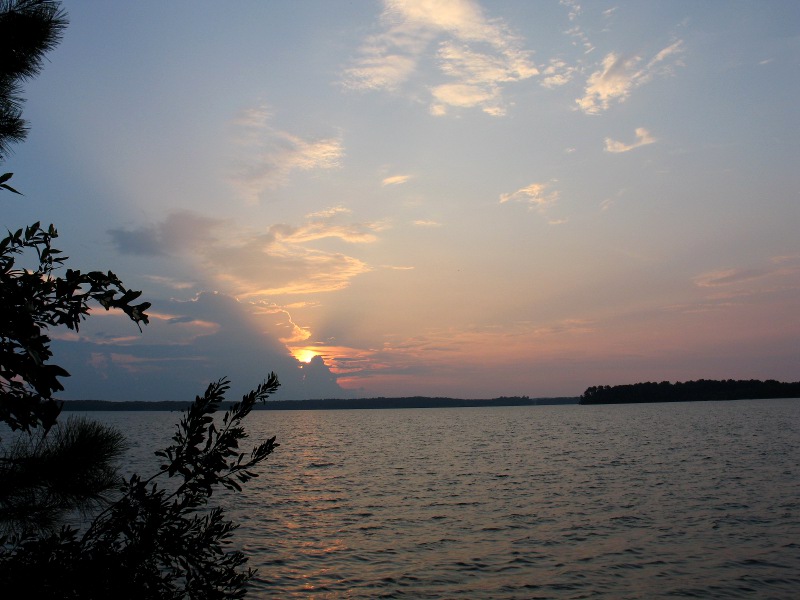 Bass: GOOD – With the cooler surface temps has come much better fishing. Surface temps for the most part are in the upper 50's to mid-60's. As winter approaches, hungry bass feed up. Shallow to mid depth areas are consistent now and should stay that way unless we get some really cold weather.  Shallow to mid depth crankbaits like Rat-l-Traps, Bandits and Little Johns allow you to cover water fairly quickly to find actively feeding fish.  Some fish will continue to hit topwaters such as  Whopper Ploppers, Zara Spooks and Zoom Super Flukes as well, especially around shallow cover or  if you find them  actively feeding on schools of shad. Try targeting areas in pockets north of the railroad trestle up to the 219 bridge in the Chattahoochee. Also have a jig handy to pitch into any wood cover in these same areas.
For some fat spotted bass try casting Spot Remover heads loaded with Zoom Shaky Head worms to chunk rock banks. Try a small Texas rigged worm or a pig-n-jig around blow down trees. Try fishing around the bridges and bridge pilings with small crankbaits, and Tommyhead rigs, especially during periods of water generation. During December, spoon fishing and drop-shotting normally gets in to high gear for a mixed bag of spots, white bass, hybrids and stripers. Target 15-20 feet of water near the river channel or in the mouths of major creeks.
Linesides: GOOD – Hybrids & stripers are down lake in good numbers. Expect the down-line bite on live bait and the jigging spoon bite to continue to be good from now and all the way throughout the winter. The usual humps and dropoffs in the Chattahoochee and the mouths of most major creeks should produce. Some fish are surface schooling on the main lake on overcast days and can be caught on Rooster Tails, Russ' Bucktail Jigs, pop-n-cork rigs and Storm Swim Shad lures. Gulls and loons usually show up in December and can help you find actively feeding fish. Trolling with A- Rigs is also normally effective.
Crappie: Good – Try targeting blow downs and brush piles in 3-8 feet of water. I recommend the cuts and coves north of Highland Marina in the river and in Yellow Jacket Creek this time of year. Jigs or minnows fished under a float will usually work on these fish when you find them. Most of the docks that still have water under them have brush piles around them, making them easy targets. Some crappie will remain deeper. Try around structures such as sunken brush piles and blow down trees. Try drop-shotting minnows in 10- 15 feet of water for good results on these deeper fish. Spider trolling should also pick up toward the end of December.