by Keith Hudson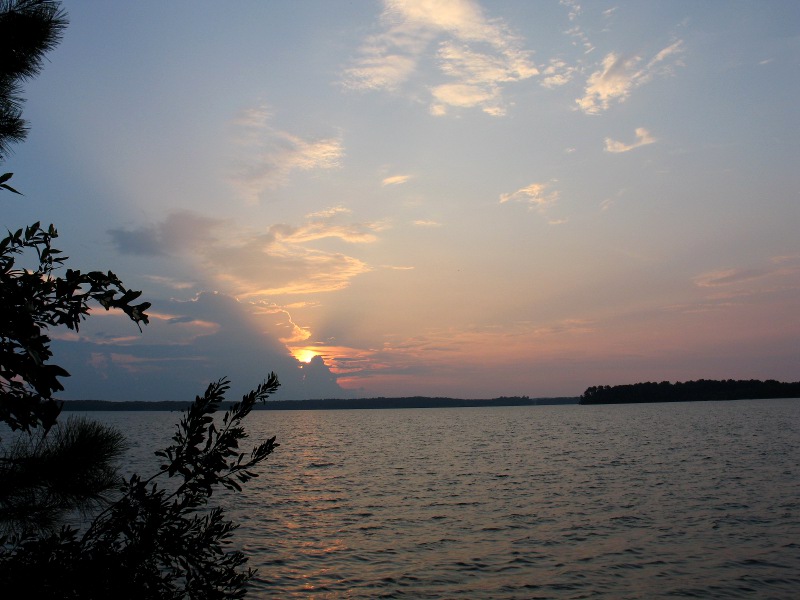 Lake is full pool and clear with the water temperatures mostly in the 80's.
Bass: FAIR – As the days start to get a little shorter and the temps cool just a little, expect a slow improvement in the fishing. Largemouth are still being caught on deeper brush piles, ledges and road beds, basically holding to a summer pattern. Try big deep diving crankbaits or Texas rigged Ol Monster worms. Best fishing is around brushpiles if you can find them. Water generation always improves this bite. With the unusually high water from this summer's rains, some fish choose to remain shallow, and this pattern should improve as the water cools. Topwater baits such as Whopper Ploppers, Zara Spooks and Spro Poppin Frogs can still be effective for shallow fish, especially around grass and weed beds. Try targeting areas north of the 219 bridge in the Chattahoochee. Also have a jig handy to pitch into wood cover in these same areas.
Still fairly consistent, spotted bass are still your best bet. Spots are being caught by casting Spot Remover heads loaded with shaky tail worms or just dragging a Carolina-rigged Zoom finesse worm or mini lizard around sloping gravel banks. Also try a small Texas rigged worm or a pig-n-jig around blow down trees. Try fishing around the bridges and bridge pilings with small crankbaits, and Tommyhead rigs, especially during periods of water generation.
Linesides: FAIR – Hybrids and stripes are still down lake in good numbers. Expect the down-line bite on live bait to continue to be at least OK, as we move toward early fall. Some fish are surface schooling on the main lake and can be caught on Roostertails, topwaters, pop-n-cork rigs and Storm Swim Shad lures. Trolling with crankbaits is also fairly effective. Try old faithful, the railroad trestle hump and the humps out from Amity Park for good results.
Crappie: FAIR – Try dropshotting minnows or shooting docks near deep water for the best results. Some fish will start to move a little shallower as the water slowly cools. Minnows fished under a float will usually work on them, when you find them. Night fishing is still pretty good. Try under the bridges with lights.
Catfish: GOOD – Lots of channel cat are being caught by the few anglers that target them. Live and cut baits (and worms of course) fished on bottom will catch cats all over the lake, as long as fairly deep water is nearby. Jug fishing is also fun and productive. To target flatheads, go to a larger bait like a 4-5 inch bream or large shiner and fish the same areas. Be sure to increase the size of your rigs as fish in the 20-30 pound range are fairly common.
Now is the time to book your fall striper trips to insure you get a good day! Peak fall fishing is from October 15th – December 15th. For more info on booking a trip, go to my website LakeWestPointFishing.com .