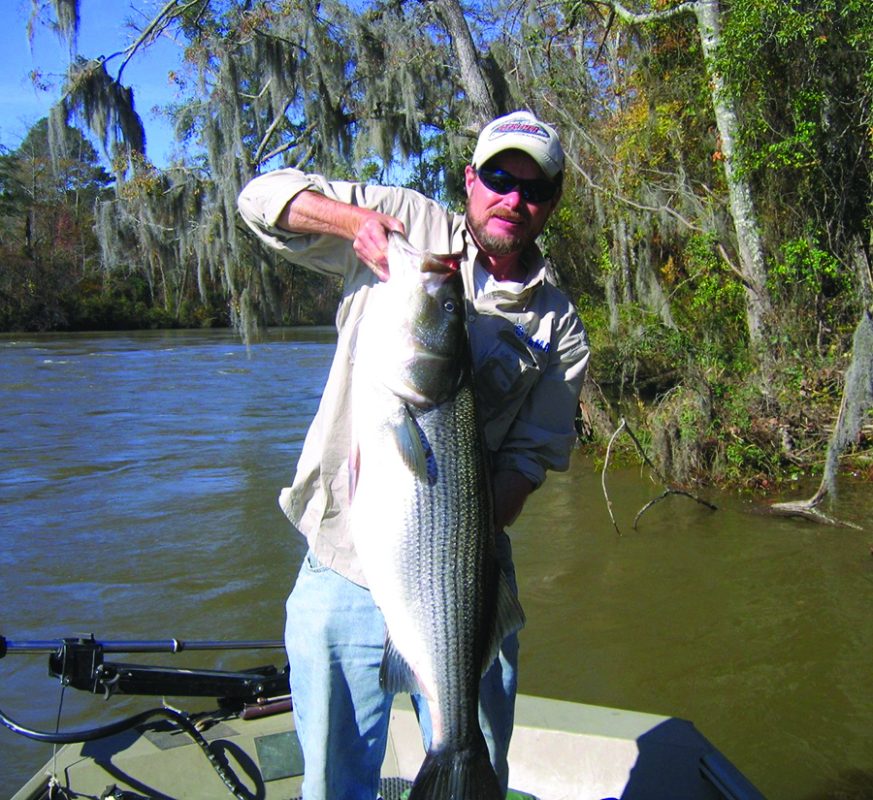 by Keith Hudson

Bass: Good – April is usually my favorite month for fishing in general. Bass can be caught on several different patterns. Topwater baits such as Pop R's, Zara Spooks and a buzzbait can be extremely effective for shallow and aggressive pre-spawn and spawning fish. The second pattern that works really well is to look for spawning shad. Try fishing rip rap around bridges with spinnerbaits, small crankbaits, and Zoom Superflukes. Lots of spotted bass spawn in April and just dragging a Carolina-rigged Zoom finesse worm or mini lizard around sloping gravel banks works very well for numbers.
Linesides: Excellent – Expect a strong river run from the hybrids and white bass this year until at least mid-April. The hybrids have made a nice comeback since the DNR has been stocking them for the past several years. Many of these fish are mature enough this year to guarantee a big run. Try live or cut bait (even chicken livers will work at times) fished in holes from Grayson's Landing to Franklin. Spray your bait with a little garlic scent for even more bites. Some fish will, as usual, always remain down on the main lake as well and can be caught on small crankbaits, topwaters and Storm Swim Shad lures.
Crappie: Good – There should be a strong second wave of crappie coming up in early to mid-April to spawn after the cold weather we had in mid-March slowed them down. During April, crappie can be in all stages of the spawning process; pre-spawn, spawn and post-spawn. Crappie can be easier to catch in slightly stained water especially if you have shallow brush, blow-downs or chunk rock structure. Spawned out fish will typically move out and hold on deeper structure for a while to recover. Night fishing should also improve in late April.