Let's Go Fishing Gulf Coast University, March 18-19, 2023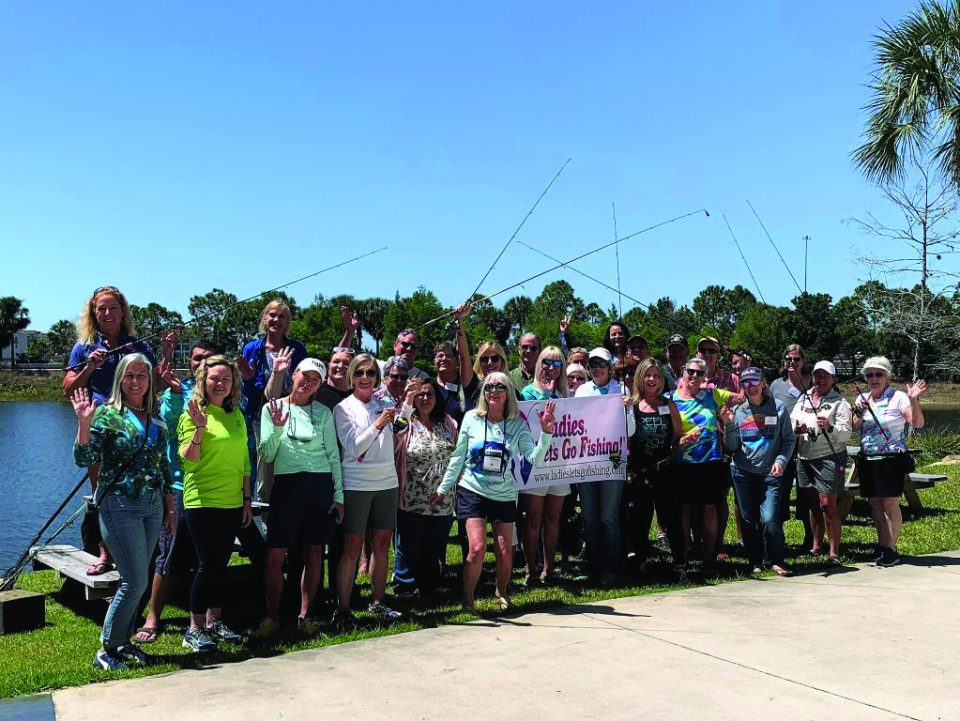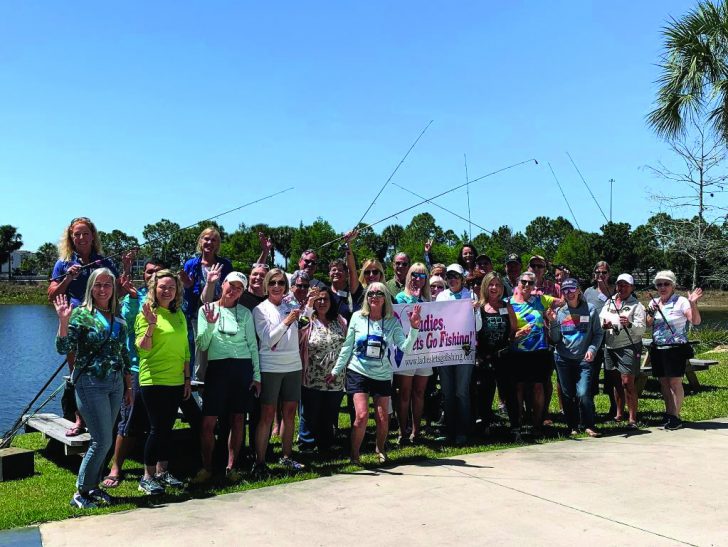 The popular "Ladies, Let's Go Fishing!" University returns to the Gulf Coast March 18-19, 2023 for their saltwater inshore fishing seminar weekend at Bass Pro Shops Fort Myers. Hosted by the nonprofit Ladies Let's Go Fishing Foundation, the event offers classroom instruction, hands-on fishing activities, conservation, networking and optional guided boat fishing.
Perfect for women, men and teens who want to learn local fishing, this "No-Yelling School of Fishing" offers an immersive fishing educational experience on Saturday from 9:30 am to 4 pm. The sessions begin with presentations by Captains Debbie Hanson and Rob Fussnecker on inshore/backcountry fishing, equipment usage and conservation. In the afternoon are hands-on fishing skill practice for releasing, dehooking/conservation, knot tying, lure usage, fly, spin and net casting, fish fighting techniques and more conducted by local guides.
On Sunday, participants can opt to fish from flats charters.
Betty Bauman, Founder commented, "While the area recovers from Hurricane Ian, there are businesses and guides that have reopened and need commerce."
Bass Pro Shops is located at Gulf Coast Town Center, 10040 Gulf Center Dr., Fort Myers, FL 33913.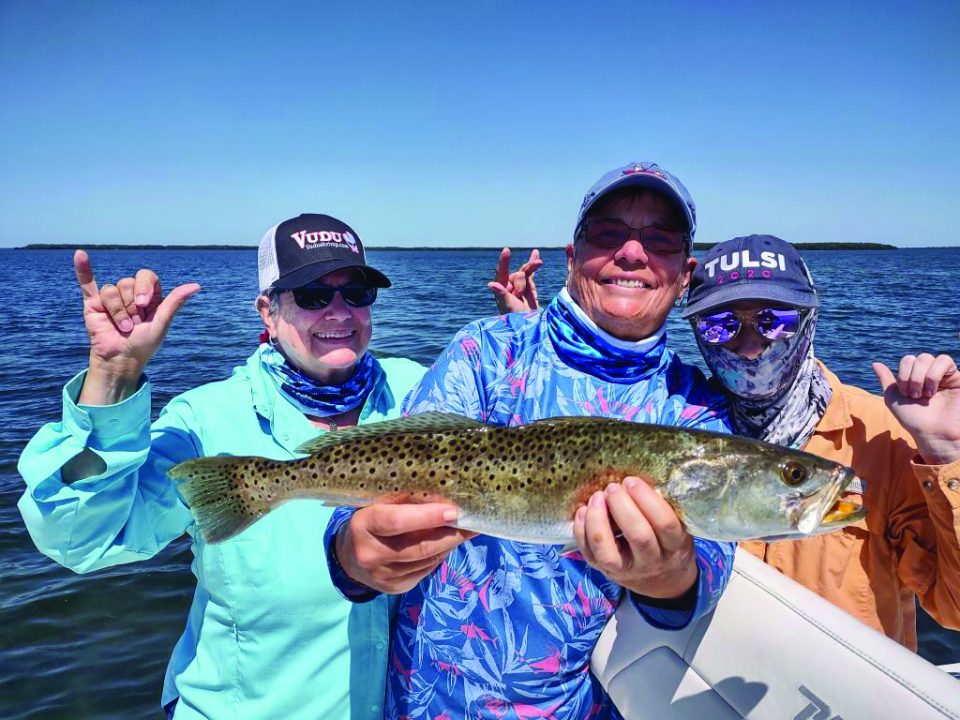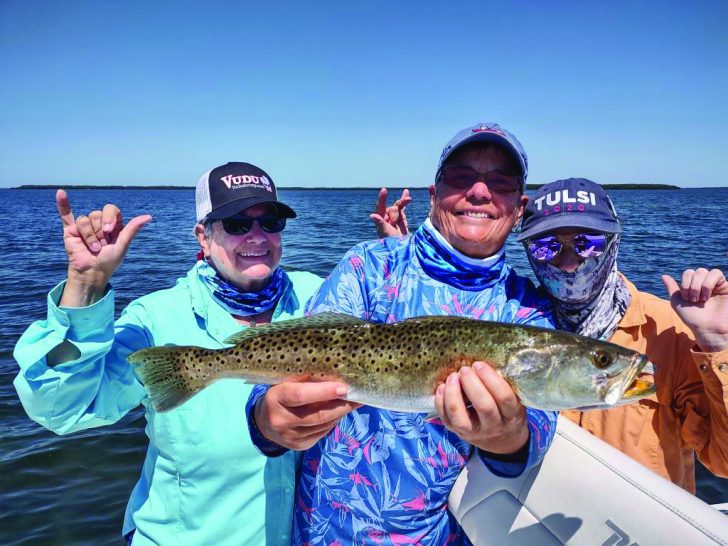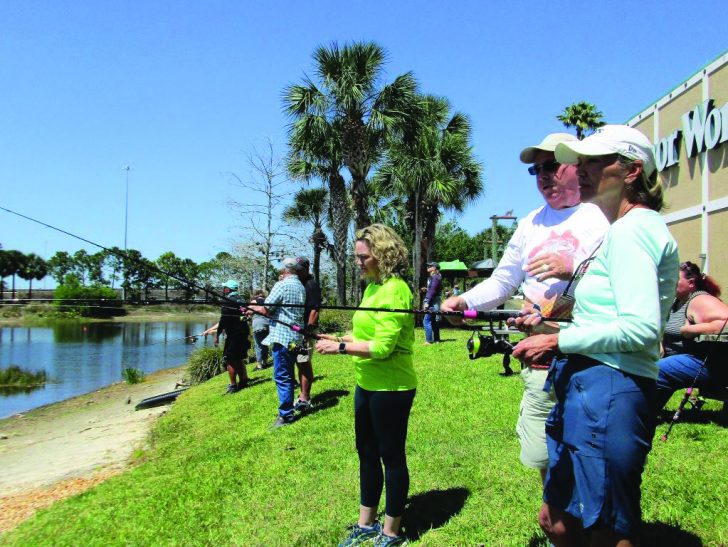 Featured on national network television and more, the series is supported by major partners including Recreational Fishing and Boating Foundation, Take Me Fishing, Vamos a Pescar, Mercury, Magic Tilt trailers, Shearwater Boats, Power-Pole, Penn, TACO Metals, Lowrance, Fish and Wildlife Foundation of Florida and Fish Florida. Largest Annual Sponsors are Freedom Boat Club, ICOM America, CCA Florida STAR, Bob's Machine Shop, AFTCO, Costa, Smith Optics, Frogg Toggs, Hubbards Marina, Star Brite, Future Angler Foundation and Preferred Marine Sales Group, Inc. Top donors are Yeti, Fishing Headquarters, Engel, AO Coolers, Lady Pamela, Big Rock Sports Conservation Foundation, Egret Baits/Vudu, Canoe Outpost, Flying Fisherman, Pelagic Gear, Flanigans, Guy Harvey, TTI Blakemore, Sandbar Tackle, Danco, FishBites and Brella.
Registration of $89 Early Entry, $99 Regular and $55 each for mothers bringing teens includes instruction, use of equipment, hands-on training, fundraisers and gifts worth $20. No equipment or experience is necessary. Class size is limited. Sunday inshore fishing is additional. Registration and information is on www.ladiesletsgofishing.com.
            2023 LLGF events, with optional or included fishing are:
Feb. 5 Miami Sailfishing/Tuna/Bottom Fishing
March 4 Freshwater Bass Seminar South Florida Dania Beach, FL
March 18-19 Gulf Coast Inshore Saltwater Weekend Inshore Fort Myers, FL
April 14-16, 2023 Florida Saltwater Weekend Seminar Fort Lauderdale, FL
May 19-21, 2023 Keys Fishing, Screamin' Reels Tournament / Learning on the Water Islamorada, FL
Sept. 22-23, 2023 Guy Harvey Outpost Bass Seminar & Tournament Camp Mack, Lake Wales, FL
Oct. 13-15 Keys Saltwater Weekend Seminar and fishing Islamorada, FL
Nov. 17-19 St. Augustine Surf Fishing Academy
Virtual meetings with education TBA
In Progress:
Sept. or Nov. Tampa Area Bottom Fishing
Bimini Bahamas
Contact: Phone: (954) 475-9068; info@ladiesletsgofishing.com; www.ladiesletsgofishing.com, www.facebook.com/ladiesletsgofishing.