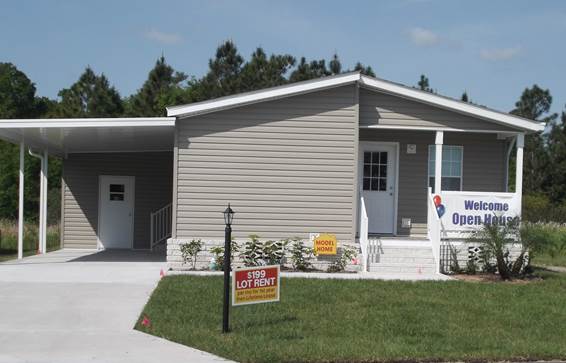 WALDEN SHORES NEW MODEL FOR SALE
2810 Harte Drive LOT 159, Lake Wales, Fl
Price: $82,900 • Type: Jacobsen • Bedrooms: 2 • Bathrooms: 2 • Square Feet: 883 • Year Built: 2016
This charming NEW 2 bedroom, 2 bath home has all the conveniences nestled into a great efficient package!  Located in our new section and in finishing stages of irrigation, sod and landscape package.  Check it out!
Features: Carport, driveway, shed and composite decking on nice front porch.
In celebration of Rickert Properties 50th year of being Family Owned & Operated, we are giving away 5 years 0 lot rent to one lucky new resident in 2017!
Ask me about the details.  Contact: Nancy or Lee Marion 1-800-654-9715